5th Circuit Confirms Avanci SEP Pool is Safe: No Antitrust Issue with Avanci's Pool
Avanci's pool retains its 5th Circuit win, in a slightly different way, after an unusual turn of events where the panel rescinded its prior opinion and issued a new one. The new opinion affirms the district court's ruling that Continental failed to state a claim under the Sherman Act (antitrust laws) thereby dismissing the case.  The original opinion found that Continental lacked standing to pursue its claims because it was not a third party beneficiary of the standard setting organization contract. Although the new ruling leaves some questions unanswered in the long-running dispute between a would-be implementer (Continental) and holders of standard essential patents (SEPs), the opinion rejects applying the antitrust laws in the SEP/FRAND context.
Background
In May of 2019, Continental filed suit against Avanci and numerous entities that had granted Avanci the exclusive right to license SEPs essential to the 2G, 3G, and 4G cellular standards.  Continental alleged breach of FRAND commitments and antitrust violations, based on Avanci's refusal to grant Continental a license to SEPs it deemed necessary for the production of its telematics control units (TCUs), which it sells to original equipment/car manufacturers (OEMs).  Avanci argued that it was contractually limited to only licensing to the downstream OEMs.      
In September of 2020, Chief Judge Barbara Lynn (N.D. Tex.) granted Avanci's motion to dismiss Continental's antitrust claims and, after dismissing the antitrust claims, declined "to exercise supplemental jurisdiction over Plaintiff's remaining declaratory judgment, breach of contract, promissory estoppel, and unfair competition claims."  The district court found that Continental failed to allege that it had suffered an antitrust injury because Continental was still able to produce and sell its TCUs, had not been accused of infringement, and that the downstream OEMs were able to obtain licenses.  Continental appealed this decision to the 5th Circuit.
On February 28, 2022, the 5th Circuit issued its original order, vacating the district court's ruling and remanding the case with instructions to dismiss all of Continental's claims for lack of standing.  When this original opinion issued, however, we noted that several of the court's conclusions went against commonly held assumptions in the patent market place.
On April 13, 2022, Continental filed a petition for rehearing en banc, arguing that the 5th Circuit's opinion had created novel rules that "would open the door for standard-essential patent holders to evade their commitments to license businesses whose products implement the standards" which could in turn "enable the patent holders to dictate which companies can and cannot obtain the licenses they need to comply with the law and run their businesses, potentially forcing certain companies out of the market altogether."  (Petition at i-ii).  The Court received numerous amicus briefs from both sides of the debate and issued a 1-sentence opinion, on June 13, 2022, withdrawing its prior ruling.   
The 5th Circuit's revised opinion, in a brief 3 page discussion, adopts the reasoning of the district court finding that Continental failed to state a claim under the Sherman Act §§ 1 and 2.
Conclusion
Despite the procedural abnormality, the 5th Circuit still handed Avanci a major win, even if narrower than the original decision. According to the panel, Avanci can choose its licensees rather than being forced to license every portion of a supply chain and such actions are not antitrust violations.  The revised, narrower opinion may have been the result of copious amici briefs, or a realization that the original opinion may have caused a circuit split on the question of third party beneficiary standing.  As mentioned in our earlier review of the now rescinded 5th Circuit decision, SEP owners can rest a little easier knowing that under US law they can choose their licensees in a supply chain without running afoul of the antitrust laws.  This new decision shows that U.S. courts are continuing the trend of recognizing that "hold up" on the part of SEP-holders is less of a concern than "hold out" by would-be implementers. 
---
To learn more from the Mintz IP team, follow us on LinkedIn and check out our Exclusive Rights podcast.
Authors
Daniel B. Weinger is a Mintz intellectual property attorney. Daniel's practice focuses on patent litigation at the International Trade Commission, the Federal Courts, and the PTAB. He handles all phases of patent litigation and counsels clients on IP strategy.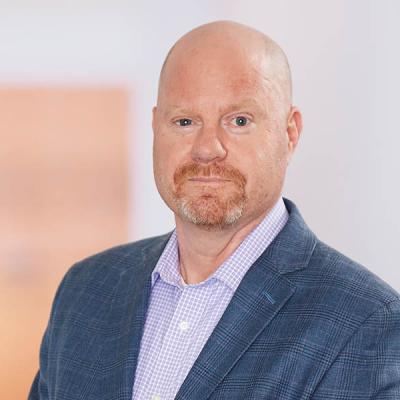 Member / Chair, Intellectual Property Division
Michael T. Renaud is an intellectual property litigator and patent strategist who helps Mintz clients protect and generate revenue from their patent holdings. Clients rely on Mike's counsel on complex and sensitive licensing agreement negotiations, acquisitions, and other technology transactions.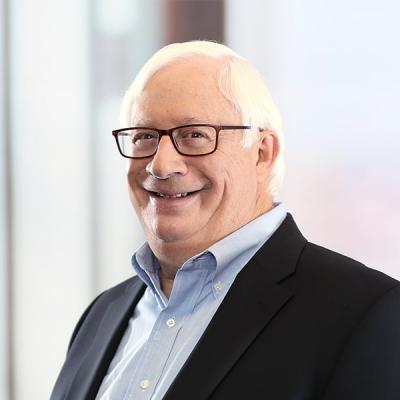 Member / Co-chair, Antitrust Practice
Bruce D. Sokler is a Mintz antitrust attorney. His antitrust experience includes litigation, class actions, government merger reviews and investigations, and cartel-related issues. Bruce focuses on the health care, communications, and retail industries, from start-ups to Fortune 100 companies.
James J. Thomson is an experienced intellectual property litigator at Mintz with significant courtroom and trial experience in federal courts. He has particular experience handling damages assessments involving complex technologies.