TCPA Litigation Update — Putting the Brakes on TCPA Litigation
Noteworthy TCPA developments have been fast and furious. The Eleventh Circuit kicked the year off with a monumental decision in a formerly plaintiff-friendly circuit, now requiring telephone number generation for technology to qualify as an Automatic Telephone Dialing System.[1] The Seventh Circuit agreed a few weeks later, holding that "the capacity to generate random or sequential numbers is necessary to the statutory [ATDS] definition."[2]
While the Eleventh and Seventh Circuits have sent shockwaves through the TCPA landscape, attention is now turning to the U.S. Supreme Court, where one notable petition for certiorari has been granted in which the ATDS provisions of the TCPA have been placed front and center. See Barr v. American Association of Political Consultants Inc., 19-631 (Cert. Granted Jan. 10, 2020). Respondents in Barr "wish to use an automatic telephone dialing system or an artificial or prerecorded voice to make calls to cell phones of potential or registered voters" and the Supreme Court will now decide "[w]hether the government-debt exception to the TCPA's automated-call restriction violates the First Amendment, and whether the proper remedy for any constitutional violation is to sever the exception from the remainder of the statute."[3] Arguments are scheduled to be heard on April 22, 2020.
Two other petitions of note are also pending. In Facebook, Inc. v. Duguid, et al., Facebook asks the Supreme Court to decide "[w]hether the TCPA's prohibition on calls made using an ATDS is an unconstitutional restriction of speech" and "[w]hether the definition of ATDS in the TCPA encompasses any device that can 'store' and 'automatically dial' telephone numbers, even if the device does not 'us[e] a random or sequential number generator.'"[4] Similarly, in Charter Communications, Inc., et al. v. Gallion, et al., Charter and Spectrum have framed the issue as "[w]hether the TCPA's prohibition on calls made using an automatic dialing system or an artificial or prerecorded voice are unconstitutional content-based restrictions of speech, and if so whether the Ninth Circuit erred in 'remedying' that constitutional violation by broadening the prohibitions to abridge more speech."[5] Petitions and briefs for both cases were scheduled for distribution in January – while the Supreme Court has since denied other circulated petitions, both remain pending, flagging the possibility of a complete overhaul of the TCPA's ATDS provisions.
With the possibility of a nationwide change in the TCPA landscape just a few months away, a trend has emerged as courts begin to halt TCPA cases pending Barr. First up, the Middle District of Florida granted a request to stay a TCPA case featuring claims alleging use of an ATDS as well as non-ATDS claims: "The Court believes that any proceedings before the Supreme Court issues guidance in the upcoming Barr v. Am. Ass'n [decision] will be – among other things – a waste of judicial resources and a waste of the parties' time and energy."[6] The Eastern District of Missouri agreed later that month, concluding, "what the Supreme Court has accepted review of . . . risks a potential total collapse of the TCPA . . . ."[7] And within the last two weeks, the District of Delaware has now also stayed a TCPA class action "pending the outcome of . . . Barr."[8] The trend is clear – now is the time to slam the brakes and halt ATDS-related litigation by way of a stay.
1 Glasser v. Hilton Grand Vacations Co., LLC, 948 F.3d 1301 (11th Cir. 2020).
2 Gadelhak v. AT&T Servs., No. 19-1738, 2020 U.S. App. LEXIS 5026, *23 (7th Cir. 2020).
4 https://www.supremecourt.gov/DocketPDF/19/19-511/119361/20191017155036139½2019-10-17%20Facebook%20v.%20Duguid%20Petition%20FINAL.pdf.
5 https://www.supremecourt.gov/DocketPDF/19/19-575/121064/20191101130414976½10-30-19%20Clerks%20Notice.pdf.
6 Wright, et al. v. EXP Realty, No. 18-cv-1851, Dkt. # 99 (M.D. Fla. Feb. 7, 2020).
7 Seefeldt v. Entm't Consulting Int'l, No. 19-cv-00188, 2020 U.S. Dist. LEXIS 31815, *8 (E.D. Mo. Feb. 25, 2020).
8 Perrong v. Liberty Power Corp., L.L.C., No. 18-cv-00712 (D. Del. Mar. 6, 2020).
Authors
Member / Managing Member, Los Angeles Office
Joshua Briones is a commercial litigator who defends consumer class actions for Mintz. He's represented clients in a wide range of industries, including financial services, life sciences, manufacturing, and retail, in cases involving false advertising, unfair trade practices, and other claims.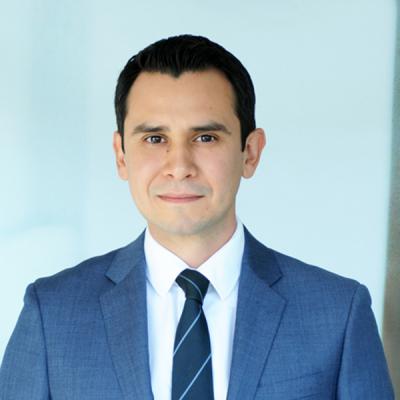 Esteban Morales is a Mintz litigator who handles class action defense and financial services litigation for companies of all sizes. He defends clients targeted in class action suits, and the results include dismissals at the pleading stage. Esteban practices in Mintz's Sports Law Practice.