TCPA Regulatory Update — FCC Enforcement Bureau Proposes Record Fine Against Robocaller
The FCC's Enforcement Bureau, aided by the USTelecom-led Industry Traceback Group, took action against a Florida-based company that allegedly engaged in an illegal robocall calling campaign to sell health insurance. The Enforcement Bureau issued its proposed $45 million fine — the largest TCPA robocall fine in FCC history — as part of a Notice of Apparent Liability ("NAL") to the company for allegedly making over 500,000 robocalls. According to the FCC, the calls advertised that states' health insurance open enrollment periods had been reopened due to COVID-19. The calls instructed consumers to call the number back to hear more about their options or that if they stayed on the line, the call would automatically be transferred to a call center operated by the company. The company obtained the numbers from consumers seeking online health insurance quotes but allegedly did not disclose that providing a telephone number might result in that consumer receiving robocalls. The company had also purchased phone numbers from third-party vendors.
The FCC's investigation was prompted by a report from the Industry Traceback Group of suspected illegal robocall traffic. Following that report, the Enforcement Bureau reviewed consumer complaints, including those found online, about the company and its calls.
The Commissioners adopted the NAL by a vote of 4–0. Chairwoman Rosenworcel issued a separate statement in which she noted the severity of the fine but also called for more statutory and regulatory authority for the FCC to take action, explaining that "for [the FCC] to be truly effective when it comes to stopping robocalls more authority is needed. For starters, the decision last year by the Supreme Court in Facebook v. Duguid narrowed the definition of autodialer under the Telephone Consumer Protection Act, which could lead to less consumer protection from these annoying calls. We need to fix that. We also need more tools to catch those behind these calls, including the ability to seize assets to stop them in their tracks and even the authority to enable the Federal Communications Commission to go to court directly and collect against these bad actors — each and every one of them."
Authors
Russell H. Fox is a wireless communications attorney at Mintz. He guides clients through federal legislative, regulatory, and transactional matters. Russell also participates in FCC proceedings, negotiates spectrum agreements, and represents clients in spectrum auctions.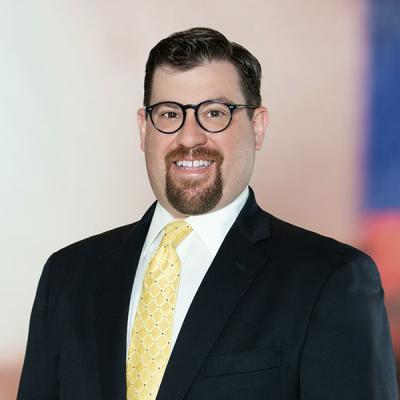 Jonathan Garvin is an attorney at Mintz who focuses on legal challenges facing companies in the communications and media industries. He advises clients on transactional, regulatory, and compliance issues before the FCC involving wireless, broadband, broadcast, and cable matters.