Telephone and Texting Compliance News: Commission Seeks to Clarify and Codify Calling Consent Requirements
The Federal Communications Commission ("Commission") has proposed several new rules designed to strengthen consumers' ability to revoke consent to receive robocalls and robotexts. At its June Open Meeting, the Commission adopted a Notice of Proposed Rulemaking ("NPRM") that seeks to clarify and codify several previous Commission rulings related to consent under the Telephone Consumer Protection Act ("TCPA"). In particular, the NPRM makes four main proposals: (i) consumers can revoke consent in any reasonable manner; (ii) callers must honor revocation or do-not-call ("DNC") requests within 24 hours; (iii) callers may send a one-time revocation confirmation message after a consumer opts out of messages; and (iv) wireless carriers must honor customers' requests to cease robocalls or texts.
First, the Commission proposes codifying its decision from a 2015 Declaratory Ruling that consumers may revoke their prior express consent to receive robocalls "through any reasonable manner." This means that, if adopted, under Commission rules, consumers would be able to opt out of further robocalls or text messages by texting, emailing, or calling (even if the consumer only leaves a voicemail) any phone number or email address a consumer could reasonably expect to reach the caller. Further, consumers would be able to use any wording that expresses a desire not to receive further calls or text messages, including but not limited to "stop," "revoke," "end," or "opt out." In addition, callers (which includes text message senders) would be prohibited from abridging the right to revoke consent by designating an exclusive means of revoking consent that precludes any other reasonable method.
Second, the Commission proposes establishing a specific time frame — within 24 hours — for honoring company-specific DNC or consent-revocation requests. Under current rules, callers making telemarketing calls or other TCPA-exempted calls (such as package delivery calls) must honor DNC requests "within a reasonable time not to exceed 30 days from such a request." Similarly, the Commission's rules impose no specific time frame on honoring consent-revocation requests for calls and text messages originally sent with prior express consent. Under the proposed rules, callers making telemarketing calls, exempted calls, or calls made pursuant to valid prior express consent would have to stop making such calls within 24 hours from receipt of a valid DNC or revocation request.
Third, the NPRM proposes codifying the Commission's 2012 Soundbite Declaratory Ruling that text message senders may send a one-time message confirming a consumer's revocation request. The NPRM further proposes to clarify that if a sender receives a revocation request, the sender may also seek clarification from the consumer as to which category of texts, assuming the message was part of a program that sends messages in multiple categories — such as a bank that sends message for fraud detection, account balances, and charge notification — the consumer had revoked consent. As part of this proposal, the Commission also clarifies that the lack of a response to the confirmation message must be treated as a revocation to all categories of calls or texts from the sender.
Fourth, the NPRM proposes requiring that wireless carriers honor their customers' robocall opt-out requests. Under current rules, wireless carriers may call or text their customers without consent as long as there is no charge to the customer. Further, due to the structure of the TCPA, calls and texts from wireless carriers to their customers are not subject to the same conditions as other consent-exempted robocalls and texts. The NPRM's proposal seeks to align the rules governing calls and texts from wireless carriers with those applicable to other exempted entities, such as package delivery and certain health care providers. Accordingly, the Commission's proposal would not only require wireless carriers to honor opt-out requests, but would also impose a number of conditions on carriers seeking to make robocalls or text without consent. Specifically, wireless carriers would be subject to the following requirements:
voice calls and text messages may only be made to an existing subscriber of that wireless service provider at a number maintained by the wireless service provider;
voice calls and text messages must state the name and contact information of the wireless provider;
voice calls and text messages must not include any telemarketing, solicitation, or advertising;
voice calls and text messages must be concise, generally one minute or less in length for voice calls or 160 characters or less in length for text messages;
a wireless service provider may initiate a maximum of three voice calls or text messages during any 30-day period;
a wireless service provider must offer recipients within each message an easy means to opt out of future such messages — voice calls that could be answered by a live person must include an automated, interactive voice, a key press-activated opt-out mechanism, or both, that enables the call recipient to make an opt-out request prior to terminating the call; voice calls that could be answered by an answering machine or voice mail service must include a toll-free number that the consumer can call to opt out of future calls; text messages must inform recipients of the ability to opt out by replying "STOP"; and
wireless carriers must honor opt-out requests immediately.
In adopting the NPRM, Chairwoman Jessica Rosenworcel commented that it represents progress toward stopping illegal robocalls and texts but that TCPA is "more than three decades old," and it is becoming more difficult to "stretch[] its language to capture the millions of mobile devices that are always ringing and buzzing." In addition to these proposed rules, Chairwoman Rosenworcel identified three ways that Congress could help the agency tackle the robocalling challenge — expanding the definition of an autodialer in response to the Facebook decision, providing authority to access information and financial records of suspected bad actors under the Bank Secrecy Act, and granting the Commission the ability to collect the fines it imposes on robocallers without the assistance of the Department of Justice.
Comments and reply comments on the above proposals are due 30 and 45 days, respectively, after the NPRM's publication in the Federal Register.
Authors
Russell H. Fox is a wireless communications attorney at Mintz. He guides clients through federal legislative, regulatory, and transactional matters. Russell also participates in FCC proceedings, negotiates spectrum agreements, and represents clients in spectrum auctions.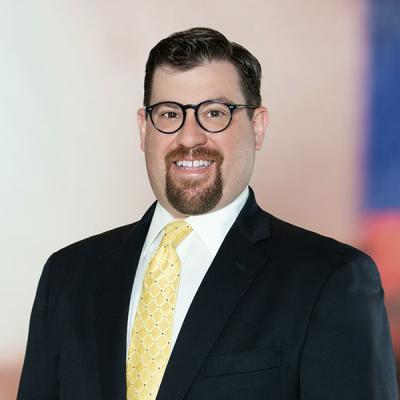 Jonathan Garvin is an attorney at Mintz who focuses on legal challenges facing companies in the communications and media industries. He advises clients on transactional, regulatory, and compliance issues before the FCC involving wireless, broadband, broadcast, and cable matters.