Telephone and Texting Compliance News: Third Circuit Affirms $286,000 Fraud Counterclaim Arbitration Award
With a statutory damages provision, and no fee-shifting language, TCPA claims might seem like a one-way street as far as exposure goes. Not so, if the right facts are at issue, confirmed the Third Circuit in a remarkable case involving a fraud counterclaim.
As the District Court for the District of New Jersey explained, in 2010, Adam Lieberman opened a credit card account in his wife's name, listing her as the cardholder and his phone number as the cardholder's phone number. The cardholder agreement contained indemnification and arbitration provisions.[1] The balance on the credit card apparently went into default, causing Credit One to call the number associated with the card more than 600 times.[2]
Mr. Lieberman then alleged violations of the TCPA against Credit One and initiated his case in arbitration. Credit One responded with a counterclaim against Mr. Lieberman for fraud and a cross-complaint against Mr. Lieberman's wife for indemnification.[3] As the Third Circuit explained:
Credit One's theory was that [Mr. Lieberman] intentionally went into default to induce telephone calls, which he expected to be made via automatic telephone dialing system, in the hope of generating a TCPA claim.[4] 
The arbitrator agreed with Credit One, denied the TCPA claim, and awarded Credit One $286,064.62 in attorney's fees and costs.[5] After asking the District Court to confirm the award, Credit One sought additional fees and costs, which the District Court awarded for an additional $73,884.07.[6]
The Liebermans appealed and the Third Circuit affirmed the confirmation of the arbitration award for $286,064.62 but vacated and remanded as to the additional $73,884.07.[7] As to the arbitration award, the appellate court explained that because the parties "agreed to have an arbitration resolve their dispute, we do not simply review the merits of the arbitrator's decision…..Instead, we will vacate an award only under the exceedingly narrow circumstances listed in 9 U.S.C. § 10(a)."[8] Because the Liebermans did not identify a proper basis for vacating, the arbitrator's award was due to be confirmed. The Third Circuit disagreed as to the additional $73,884.07, however, applying a different state law-based analysis to the District Court's conclusion that those fees came within the purview of the indemnification clause.
Though the Third Circuit did not affirm the additional $73,884.07, the $286,000 award is no doubt a win that sends a big message: exposure in TCPA cases is not necessarily a one-way street.
---
[1] Credit One Bank, N.A. v. Lieberman, No. 21-2923, 2021 U.S. Dist. LEXIS 145870, *1-2 (D.N.J. Aug. 4, 2021).
[2] Id. at *2.
[3] Lieberman, 2021 U.S. Dist. LEXIS 145870 at *2-3.
[4] Credit One Bank, N.A. v. Lieberman, No. 22-1871, 2023 U.S. App. LEXIS 14853, *2 (3d Cir. June 15, 2023).
[5] Id. at *3. 
[6] Id.
[7] Lieberman, 2023 U.S. App. LEXIS 14853 at *8-9.
[8] Id. at *3 (internal quotations omitted).
Authors
Member / Managing Member, Los Angeles Office
Joshua Briones is a commercial litigator who defends consumer class actions for Mintz. He's represented clients in a wide range of industries, including financial services, life sciences, manufacturing, and retail, in cases involving false advertising, unfair trade practices, and other claims.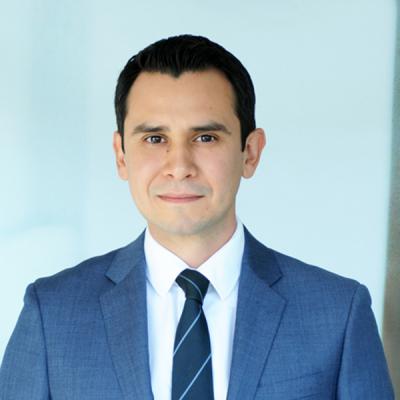 Esteban Morales is a Mintz litigator who handles class action defense and financial services litigation for companies of all sizes. He defends clients targeted in class action suits, and the results include dismissals at the pleading stage. Esteban practices in Mintz's Sports Law Practice.