Telephone and Texting Compliance News: Litigation Update — Ninth Circuit Decision Appears to Expand TCPA Standing Rules, But Can Be Read Narrowly
In Hall v. Smosh Dot Com, Inc., No. 22-16216, 2023 WL 4281815 (9th Cir. June 30, 2023), the Ninth Circuit Court of Appeals held that the subscriber to a phone line has standing to sue for TCPA violations, even though she was not the actual recipient of the text messages at issue and was not actually using the phone at the time the text messages were received. This decision may be used by the plaintiffs' bar to bring suits on behalf of subscribers who did not actually receive the calls at issue.
In Hall, the plaintiff alleged Smosh violated the TCPA by sending five text messages to a cell phone number that she had placed on the National Do-Not-Call Registry (DNC) and provided to her 13-year-old son. Smosh moved to dismiss the suit, contending that Hall lacked standing because (1) it was her son who provided his number to receive promotional text messages and never opted out and (2) despite claiming she is the owner of the number, Hall did not claim that she ever used it or received any text messages from Smosh herself. The district court dismissed the First Amended Complaint for lack of Article III standing, reasoning that Hall failed to allege she was the "actual user" of the phone or the "actual recipient" of the five text messages at issue. 
The Ninth Circuit reversed, reasoning that:
The owner and subscriber of the phone suffers a concrete, de facto injury when their right to be free from such communications is violated—even if the communications are intended for or solicited by another individual, and even if someone else is using the phone at the time the messages are transmitted.
 
— Hall, 2023 WL 4281815.
 
Plaintiffs will likely argue that the Ninth Circuit's holding in Hall means that an individual has standing to sue simply because they are the subscriber of the phone line that was called. However, defendants can counter that Hall's holding is narrower than it appears because it is based on the plaintiff's allegation in the complaint that she received the text messages at issue, which is sufficient to confer standing. Smosh might have another chance to litigate the standing issue on a motion for summary judgment in the district court. Notably, and perhaps more significantly, on remand, the district court will need to determine whether a minor's consent is legally sufficient under the TCPA.
Authors
Member / Managing Member, Los Angeles Office
Joshua Briones is a commercial litigator who defends consumer class actions for Mintz. He's represented clients in a wide range of industries, including financial services, life sciences, manufacturing, and retail, in cases involving false advertising, unfair trade practices, and other claims.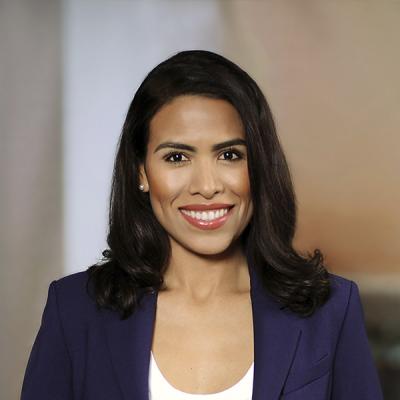 E. Crystal Lopez is a Mintz Associate who focuses her practice on class action defense, with an emphasis on consumer fraud, data privacy, marketing, and compliance issues claims. She has defended corporate clients against class actions at all stages of litigation.