Telephone and Texting Compliance News: Regulatory Update — Commission Sets Effective Date for New Rules, Congress Introduces Legislation to Expand FCC Enforcement Authority, the FCC Joins "Operation Stop Scam Calls"
As we reported in May, the Federal Communications Commission ("Commission") adopted a Report and Order extending several of the requirements it had previously imposed on gateway providers to all other voice service providers. Specifically, under the rules adopted in the Report and Order, all voice service providers are obligated to respond fully to all traceback requests within 24 hours, block suspicious traffic upon Commission notification, implement know-your-upstream-provider procedures, and update their robocall mitigation database ("RMD") filings detailing the steps they've taken to "know their upstream provider." Earlier this month, the Report and Order was published in the Federal Register, setting the compliance deadlines for these obligations. Voice service providers will be required to begin complying with the blocking and know-your-upstream provider requirements, including the associated RMD filing obligation, by January 8, 2024. Similarly, voice service providers will be subject to the 24-hour traceback requirement and the associated obligation to certify compliance in the RMD, beginning on the later of January 8, 2024, or 30 days after the Office of Management and Budget publishes its approval of the requirements in the Federal Register.
The Further Notice of Proposed Rulemaking and Notice of Inquiry (collectively "Further Notice") attached to the Report and Order were concurrently published in the Federal Register. The Further Notice seeks comment on several Commission proposals, including requiring all voice service providers to block calls on a reasonable do-not-originate list, and asks the following: whether all terminating providers should be required to block calls likely to be illegal and when notified by the Commission, and which Session Initiation Protocol code the Commission should require providers to use when notifying callers of blocking. It also requests information about the tools that voice service providers are currently using to effectively identify and combat illegal robocalls. The comment and reply comment deadlines for responding to the Further Notice are August 9, 2023, and September 8, 2023.
Senator Ben Ray Luján (D-N.M.) and Representative Doris Matsui (D-CA) introduced S. 2095 (H.R. 4224), the FCC Legal Enforcement Act, which would provide the Commission with authority to initiate litigation to enforce violations of the Telephone Consumer Protection Act ("TCPA") and recover fines levied in Commission forfeiture orders. Currently, the Commission's Enforcement Bureau is only authorized to conduct investigations and issue fines or other penalties for TCPA violations. However, the Commission does not have the authority to take violators to court to collect its fines. The Commission must rely on the Department of Justice ("DOJ") to bring a collections action in federal court in order to enforce the Commission's forfeiture orders.
Moreover, many TCPA collections cases can be time-consuming and require technical expertise that DOJ or the US Attorney's Office ("USAO") assigned to the case just don't have. In many cases, by the time a lawsuit is filed to enforce the fine, the violators have hidden assets or disappeared. In other cases, the DOJ or USAO settles the case for much less than the original fine amount. Both scenarios are frustrating for the Commission as they often diminish the value of the enforcement action.
Under the FCC Legal Enforcement Act, TCPA cases would still be referred to DOJ initially. However, if, after 120 days, DOJ failed to initiate a case, the FCC would be authorized to commence its own action. As we have noted several times before, Chairwoman Jessica Rosenworcel has frequently called on Congress to pass legislation like the FCC Legal Enforcement Act, arguing that it would improve the Commission's ability to combat illegal robocalling campaigns.
In introducing the bill, Rep. Matsui explained, "[t]he FCC is working hard to crack down on criminal robocallers, but we need to give regulators the authority to truly take these efforts to the finish line. The FCC Legal Enforcement Act would provide the FCC the legal footing to address these growing threats and protect American consumers from these fraudulent practices." Senator Luján agreed, stating, "In 1991, Congress passed much-needed legislation to protect Americans through the Telephone Consumer Protection Act, but this legislation failed to provide the FCC with the legal authority to enforce violations of the law. That's why I'm introducing the FCC Legal Enforcement Act to empower the Commission to hold telecom companies accountable for their disruption in American's lives using robocalls."
Both bills have been referred to the relevant Congressional committees. It is not clear when further action could be taken on these bills.
On July 18, the Federal Communications Commission ("Commission") announced its participation in "Operation Stop Scam Calls" along with roughly 100 other federal and state law enforcement partners nationwide, including the Federal Trade Commission ("FTC"), the DOJ, the US Postal Service and attorneys general from all 50 states, and the District of Columbia. The initiative takes aim at telemarketers who make illegal robocalls to commit fraud and Voice over Internet Protocol ("VoIP") service providers that facilitate unlawful call traffic. The initiative also focuses on lead generators who deceptively collect and provide consumers' telephone numbers to robocallers. While the Commission did not announce any new actions, the FTC noted that Operation Stop Scam Calls includes five new cases against companies and individuals responsible for distributing or assisting in illegal telemarketing.
At an event in Chicago announcing the initiative, Ohio Attorney General Dave Yost explained that large initiatives like Operation Stop Scam Calls "help us to expand our playbook, allowing us to outwit and defeat these perpetrators in their own arena" and urged consumers to remain vigilant against scam calls, as their reports are a crucial component to tracking down violators. Likewise, Enforcement Bureau Chief Loyaan Egal reiterated that "[t]he FCC is committed to using every tool at its disposal to crack down on illegal robocalls and protect the U.S. communications network. We, alongside our partners, will not let up in tracking, prosecuting, and penalizing the bad actors in this space and protecting consumers."
Authors
Russell H. Fox is a wireless communications attorney at Mintz. He guides clients through federal legislative, regulatory, and transactional matters. Russell also participates in FCC proceedings, negotiates spectrum agreements, and represents clients in spectrum auctions.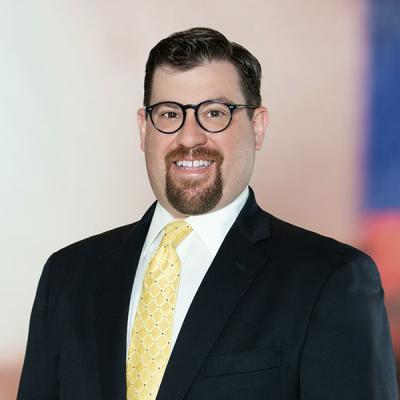 Jonathan Garvin is an attorney at Mintz who focuses on legal challenges facing companies in the communications and media industries. He advises clients on transactional, regulatory, and compliance issues before the FCC involving wireless, broadband, broadcast, and cable matters.