Telephone and Texting Compliance: Commission Takes Another Step to Shut Down Repeat Violator
Following up on its previous actions, in September, the Commission's Enforcement Bureau ("Bureau") released an Initial Determination Order ("Order") against One Owl Telecom Inc. ("One Owl"), finding that the company has not complied with the Commission's August 1, 2023 Notification of Suspected Illegal Traffic ("Notice"). The Notice informed One Owl, a gateway provider, that it was transmitting illegal call traffic and instructed the company to investigate the traffic, block it if necessary, and provide a report with the findings to the Bureau by August 15, 2023. The Order finds that One Owl never responded, and the Bureau is not aware of any measures One Owl has taken to comply with the Notice or stop the illegal traffic. According to the News Release announcing the action, robocallers were using One Owl's network to "bombard consumers" with requests for confirmation of fictitious orders from ACM Trading LLC. The USTelecom–led Industry Traceback Group determined these calls originated overseas.
One Owl is no stranger to robocall enforcement. In August, The Bureau sent a cease-and-desist letter finding that the company originated or transmitted a substantial volume of unlawful call traffic and ordering the company to take action to investigate and stop the illegal calls. During the investigation, the Bureau discovered that One Owl had a direct connection to two other entities against which the Bureau had previously acted — PZ/Illium and One Eye LLC. The Bureau found that One Owl was formed by a One Eye employee to keep the former PZ/Illium and One Eye CEOs' names off corporate documents and avoid Commission scrutiny to continue their illegal robocalling and scam activities.
US-based providers are already permitted to block traffic from One Owl under the Notice released last month, but under the Initial Determination Order released in September, One Owl had 14 days to respond, and if it again failed to do so or demonstrate compliance, the Bureau will issue a final determination order requiring all providers immediately downstream from One Owl to block all One Owl traffic within 30 days.
Authors
Russell H. Fox is a wireless communications attorney at Mintz. He guides clients through federal legislative, regulatory, and transactional matters. Russell also participates in FCC proceedings, negotiates spectrum agreements, and represents clients in spectrum auctions.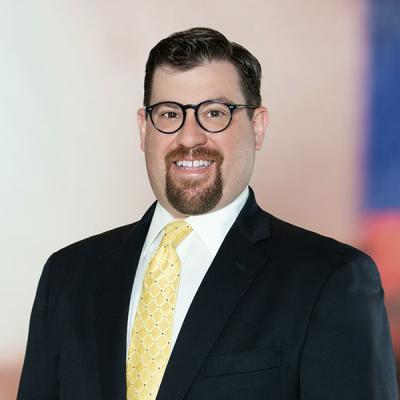 Jonathan Garvin is an attorney at Mintz who focuses on legal challenges facing companies in the communications and media industries. He advises clients on transactional, regulatory, and compliance issues before the FCC involving wireless, broadband, broadcast, and cable matters.