Telephone and Texting Compliance: Commission Takes Steps to Remove Noncompliant Providers from the Robocall Mitigation Database While Reinstating Another
Twenty Providers Facing Removal from Robocall Mitigation Database
In a series of Orders released on October 16, the Commission's Enforcement Bureau ("Bureau") initiated the removal of 20 noncompliant voice service and gateway providers from the Robocall Mitigation Database ("RMD"). Under the Commission's rules, voice service providers must file mitigation plans in the RMD detailing their efforts to mitigate unlawful robocalls on their networks. In addition, they must certify that they have implemented STIR/SHAKEN and authenticate all SIP calls on their networks and will respond fully and in a timely manner to all traceback requests. Failure to certify or demonstrate that the voice service provider has met these requirements can lead to a provider's removal from the RMD. Should a voice service provider be removed from the RMD, downstream providers such as intermediate providers or terminating providers may not accept traffic from that (originating) voice service provider.
A majority of the providers being removed from the RMD are foreign voice service providers that failed to submit a good faith robocall mitigation plan — often submitting only a blank page — in the RMD. In each instance, after an initial finding that the robocall mitigation plan was deficient, the Commission's Wireline Competition Bureau reached out to the provider, notifying it that its mitigation plan was insufficient and may have been uploaded in error. In each case, the Wireline Competition Bureau received no response from the provider addressing or acknowledging the notice. Accordingly, pursuant to the Orders, each provider had until Monday, October 30, 2023, to cure the deficiencies in its robocall mitigation plan or explain why its filings are not deficient. Failure to respond and correct the deficiency or provide an adequate explanation for why the provider should retain its certification in the RMD will result in the removal of the certification and all associated filings and, therefore, the blocking of all of the provider's traffic by downstream intermediate and terminating providers.
The following is a list of the providers that face removal: 2054235 Alberta; Claude ICT Poland; Computer Integrated Solutions; Datacom Specialists; DomainerSuite; Etihad Etisalat (Mobily); Evernex; Humbolt VoIP; My Taxi Ride; National Cloud Communications; Nervill; NewWave Consulting; Phone GS; Route 66 Broadband; SIA Tet; Tech Bizz Solutions; Textodog; USA-Connect.net; Vida Network Technologies; Viettel Business Solutions.
Global UC Reinstated in Robocall Mitigation Database
In addition to the above removals and following up on its previous Removal Order for Global UC Inc., the Commission's Bureau issued an Order reinstating Global UC's certification in the RMD. As part of the reinstatement, Global UC entered into a Compliance Plan with the Bureau.
On February 13, 2023, Global UC responded to the Removal Order and requested that it be reinstated to the RMD. In the Order, the Bureau found that Global UC has cured its deficiencies in its certification but that its repeated failures to understand and comply with the Commission's rules necessitate the implementation of a robust compliance plan.
Under the terms of the Compliance Plan, Global UC must appoint a Compliance Manager who must be responsible for implementing and administering Global UC's Compliance Plan. Global UC must develop and implement a compliance plan that, at minimum, includes the following obligations:
Develop detailed instructions for all Global UC employees regarding compliance with the Commission's caller ID authentication Rules and industry best practices. In addition, the instructions must address employee disciplinary action in the event of further noncompliance.
Develop a compliance manual that must be distributed to all current covered employees and any new hires.
Establish and implement a compliance training program for its employees. This training must include advising employees of Global UC's obligation to report any future noncompliance to the Bureau. The training program must be repeated on an annual basis.
Further, under the Compliance Plan, Global UC must report any noncompliance within 15 days of discovery. In addition, Global UC must also file yearly compliance reports until October 16, 2026. Compliance reports must include, among other things, a detailed description of Global UC's efforts to comply with the Commission's caller ID authentication rules during the relevant reporting period.
Downstream providers may, as of October 16. 2023, begin accepting traffic from Global UC.
Authors
Russell H. Fox is a wireless communications attorney at Mintz. He guides clients through federal legislative, regulatory, and transactional matters. Russell also participates in FCC proceedings, negotiates spectrum agreements, and represents clients in spectrum auctions.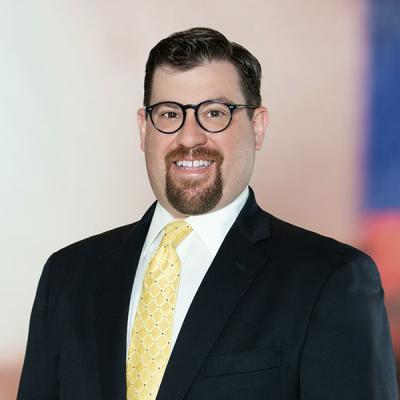 Jonathan Garvin is an attorney at Mintz who focuses on legal challenges facing companies in the communications and media industries. He advises clients on transactional, regulatory, and compliance issues before the FCC involving wireless, broadband, broadcast, and cable matters.