Telephone and Texting Compliance News: Regulatory Update — Commission Sets New Gateway Provider Obligation Deadlines, Continues Enforcement Action Against Illegal Robocalling
Gateway providers – U.S.-based intermediate providers that serve as the entry point for foreign calls into the United States – have until January 11, 2023, to submit certifications, including their robocall mitigation plans, to the Robocall Mitigation Database ("RMD"). Beginning April 11, 2023, gateway providers will be prohibited from accepting traffic from foreign providers not listed in the RMD. Also, starting on April 11, 2023, downstream intermediate and voice service providers in the United States will be prohibited from accepting traffic from gateway providers that fail to submit their certifications to the RMD.
As we reported in May, the Federal Communications Commission ("Commission") adopted rules imposing new obligations on gateway providers. However, some of these obligations were subject to approval from the Office of Management and Budget ("OMB"). After several months of review, on December 12, an OMB approval notice was published in the Federal Register, triggering the above compliance deadlines. With the establishment of these deadlines, all gateway provider compliance dates have been finalized.
Commission Removes First Non-Compliant Provider from Robocall Mitigation Database
Following up on a previous Order to Show Cause, the Commission's Enforcement Bureau issued a Removal Order and Public Notice announcing the removal of Global UC Inc. ("Global UC") from the RMD and that intermediate and terminating voice service providers may no longer accept traffic from Global UC.
As we reported in October, the Order to Show Cause found that Global UC's RMD certification was deficient and ordered the Company to correct its certification or explain why it was not deficient. The Order to Show Cause also warned that failure to respond adequately would result in Global UC's removal from the RMD and blocking by intermediate and terminating providers. The Removal Order follows through on that warning, explaining that Global UC's response – merely "[w]e are not needing this Certification" with no further explanation – was insufficient. The Removal Order also found that Global UC failed to take any steps to correct its certification.
Global UC is the first voice service provider the Commission has removed from the RMD for failing to meet the robocall mitigation requirements. In a News Release announcing the action, Chairwoman Jessica Rosenworcel noted the novelty of the approach and vowed that the Commission would "keep [removing non-compliant providers] until we get this junk off the line."
Commission Orders Providers to Block Student Loan Scam Calling Campaign
Building on previous enforcement actions against a student loan robocalling campaign, the Commission issued an Order in December requiring all U.S. voice service providers to investigate and take steps to effectively mitigate suspected robocall traffic from Urth Access, LLC ("Urth"), Fire Data LLC, US Acquisitions LLC, Dawood & Dawood, Dawood and Company, their individual associates, and associated entities (collectively, the "Student Loan Robocallers").
In November, the Commission's Enforcement Bureau issued a Public Notice permitting voice service providers to block calls from Urth. Simultaneously, the Enforcement Bureau issued a cease-and-desist letter to Urth warning them to stop carrying illegal traffic or face mandatory blocking by other providers. The December Order finds that Urth failed to effectively mitigate the illegal traffic within 48 hours or respond to the Enforcement Bureau or USTelecom-led Industry Traceback Group within 14 days as required by the cease-and-desist letter.
Downstream providers may comply with the Order by terminating their customer relationship with or blocking all traffic from Urth and the Student Loan Robocallers. Providers that fail to comply with the Order may face enforcement action, including monetary penalties, for "knowingly and willfully" transmitting unlawful robocalls.
In announcing the Order, Enforcement Bureau Chief, Loyaan A. Egal, made clear that the Commission has no plans to slow down its robocalling enforcement, stating, "We will continue to deploy all of the tools in our arsenal to eliminate bad actors' access U.S. communications networks."
Commission Proposes Fines for Failure to Comply with the Reassigned Numbers Database
Making good on Chairwoman Rosenworcel and Chief Egan's commitments to use new and aggressive tactics to stop unlawful robocalls, the Commission's Enforcement Bureau issued a series of first-of-their-kind Notices of Apparent Liability ("NALs") against 12 local exchange carriers (BendTel, Inc.; Puerto Rico Telephone Company, Inc. d/b/a Claro Puerto Rico; Communications Plus, Inc.; Business Automation Technologies, Inc. d/b/a Data Network Solutions; Fort Mojave Telecommunications, Inc.; Integrated Path Communications, LLC; Local Access LLC; Palo Cooperative Telephone Association d/b/a Palo Communications; Point Broadband Fiber Holding, LLC d/b/a Broadband Fiber; Salsgiver Telecom, Inc., Stratford Mutual Telephone Company; and Swayzee Telephone Company d//b/a Swayzee Communications Corp., Fiberhawk (collectively the "Carriers)). The NALs find that the Carriers failed to timely submit telephone number disconnection data to the Reassigned Numbers Database ("RND").
As background, in December 2018, the Commission established the RND to allow callers to confirm that a telephone number still belongs to the particular consumer who had provided prior express consent to receive calls. Since April 2021, all "reporting carriers" – telecommunications carriers receiving numbering resources from the North American Numbering Plan Administrator – must submit permanent number disconnection information to the RND by the 15th of each month.
As explained in the NALs, the RND Administrator, SomosGov, Inc. ("SomosGov"), discovered that the Carriers had not provided the required information and informed each carrier (numerous times) that it had failed to report its permanent disconnects to the RND. SomosGov also notified the Carriers that it would refer the matter to the Commission's Enforcement Bureau – warning that the Carriers could face "significant monetary penalties" for failing to provide the required data. Upon investigation, the Enforcement Bureau found that the carriers "willfully and repeatedly" violated the Commission's rules by failing to file their reassigned numbering information, in some cases continuing not to submit the information even after being notified of their non-compliance. The proposed financial penalties range from $33,000 to $93,000 and vary by the carrier based on the months it failed to provide the disconnection information.
Chairwoman Rosenworcel announced the NALs in a News Release. There she explained that, while the Commission is using every tool it has to stop illegal robocalling, to be successful, the Commission needs carriers "to play their part and follow the rules," adding that "[w]hen they fail to do so, [the Commission] will not hesitate to act as these first-of-their-kind enforcement actions make abundantly clear."
Authors
Russell H. Fox is a wireless communications attorney at Mintz. He guides clients through federal legislative, regulatory, and transactional matters. Russell also participates in FCC proceedings, negotiates spectrum agreements, and represents clients in spectrum auctions.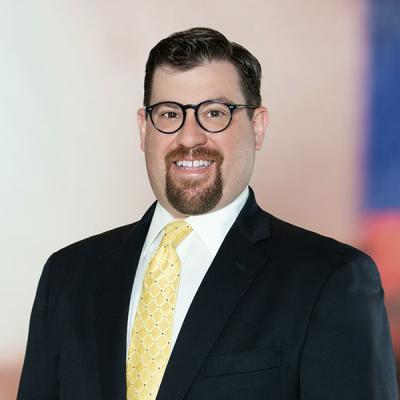 Jonathan Garvin is an attorney at Mintz who focuses on legal challenges facing companies in the communications and media industries. He advises clients on transactional, regulatory, and compliance issues before the FCC involving wireless, broadband, broadcast, and cable matters.