Guidance from FDA Clarifies a Key Issue for Industry: Non-Promotional Presentations About Unapproved Uses of Medical Products Can Be Produced by the Products' Sponsors Without Violating Off-Label Rules
U.S. health care attorneys, investors, and industry stakeholders are very familiar with the well-worn mantra that prescription drug and medical device companies are not allowed to "market" or "promote" their otherwise-authorized medical products for unapproved uses, also known as "off-label" uses. Over the past decade or so, this strict rule has been the subject of significant litigation and administrative proceedings seeking to disrupt and ultimately soften the government's position in this long-standing, complex balancing of competing interests. What has been emerging is a more nuanced modern regime in which a drug or device sponsor's First Amendment rights to speak responsibly and in a non-promotional way about its own products – as well as health care providers' interests in gaining access to such information directly from the product sponsor to enhance patient care – are gaining greater recognition than ever before.
The most recent development in the realm of medical product advertising and promotion (although technically, and importantly, they do not represent new advertising guidelines) is an October 2023 draft guidance issued by the Food and Drug Administration (FDA) entitled "Communications From Firms to Health Care Providers Regarding Scientific Information on Unapproved Uses of Approved/Cleared Medical Products." The guidance document revises the agency's historical regulatory approach to the dissemination of certain scientific publications by drug or device companies. It also expands on various topics that were not addressed in the last guidance on the subject, which was issued back in 2014.
In the new guidance, FDA coins a novel non-statutory phrase and acronym that we likely will be using for years to come – "scientific information on unapproved uses" or "SIUU." The upshot for pharmaceutical and device industries from the new guidance is that: "If a firm shares an SIUU communication with [health care providers, or HCPs] in a manner that is consistent with the recommendations in this guidance, FDA does not intend to use such communication standing alone as evidence of a new intended use". In other words, the FDA would not use a compliant SIUU to initiate an government investigation into whether the firm engaged in off-label marketing of its particular medical product in violation of the Federal Food, Drug, and Cosmetic Act (FD&C Act). Consequently, all affected stakeholders should carefully review the new guidance and contemplate whether the agency should make any changes when it finalizes the draft document; to ensure they are considered, all comments should be submitted to the electronic docket by December 24, 2023.
Much of FDA's enforcement policy, as laid out in this new guidance pertaining to the dissemination of off-label information through scientific and clinical publications, is generally consistent with what was articulated in the 2014 guidance. For example, such communications must still be "truthful, non-misleading, factual, and unbiased and include all information necessary for HCPs to interpret the strengths and weaknesses and validity and utility of the information about the unapproved use," which also includes various affirmative disclosures about the product's approved use and its current FDA-approved labeling. But there are several notable updates and clarifications in the October 2023 document that have been informed by an additional decade of FDA oversight and experience with this thorny area. In particular:
The agency now recognizes that firms may generate their own presentations of SIUU that are intended to educate and inform practicing HCPs, and these presentations may include audio or visual components that were not previously allowed under "reprint dissemination best practices." Firm-generated presentations about a scientifically sound and clinically relevant source publication (more on that below) should include all material information about the study results or other information being presented, even though a copy of the full reprint or other source publication must accompany the presentation. As always, misleading statements or implied messages in a firm-generated presentation for HCPs should be avoided.
The "source publications" that can serve as the basis of a firm's

SIUU communications should both be "scientifically sound" and provide "clinically relevant information." Each of those phrases is elaborated upon in the draft guidance, and FDA also comments that it may be possible for real-world data or evidence to meet those standards depending upon the nature of those data and associated analyses. Firms seeking to take advantage of these new scientific sources to share more information proactively with HCPs will need to carefully document their decision-making process as well as how each publication meets those standards. Studies containing fraudulent data or communications that distort studies by inaccurately describing them would fall outside of the permissible boundaries of FDA's SIUU policy.

"Persuasive marketing techniques," such as the use of a celebrity endorsement, are never appropriate in the context of an SIUU communication because such techniques suggest that the firm is attempting to influence HCPs' clinical decision-making "based on elements other than the scientific content." Again this discussion by FDA is generally consistent with prior guidance attempting to differentiate promotional content from bona fide scientific exchange communications, but it appears to be the first time the agency has discussed the concept of "persuasive marketing techniques" in a regulatory policy document. The citations in this subsection of the SIUU draft guidance rely heavily on social science research publications, including some of the work done in recent years by FDA's own research teams.
Finally, these FDA recommendations apply equally to non-prescription drug and device products, which also should not be marketed or promoted by their sponsors for unauthorized uses. We expect that affected companies from all industries are likely to struggle with some of the more ambiguous parts of the October 2023 FDA draft guidance, and many will also push the agency to allow for additional types of SIUU information to be disseminated. We'll be keeping a close eye on how these recommendations are revised (if at all) when FDA develops a finalized version of the guidance.
Author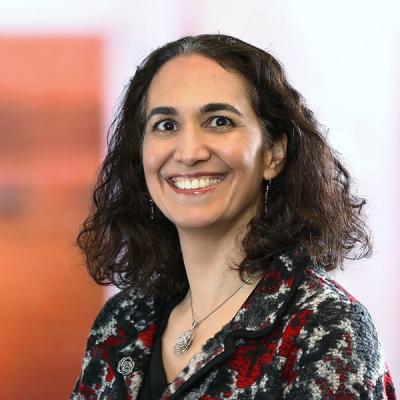 Joanne counsels global clients on the regulatory and distribution-related implications when bringing a new FDA-regulated product to market and how to ensure continued compliance after a product is commercialized.