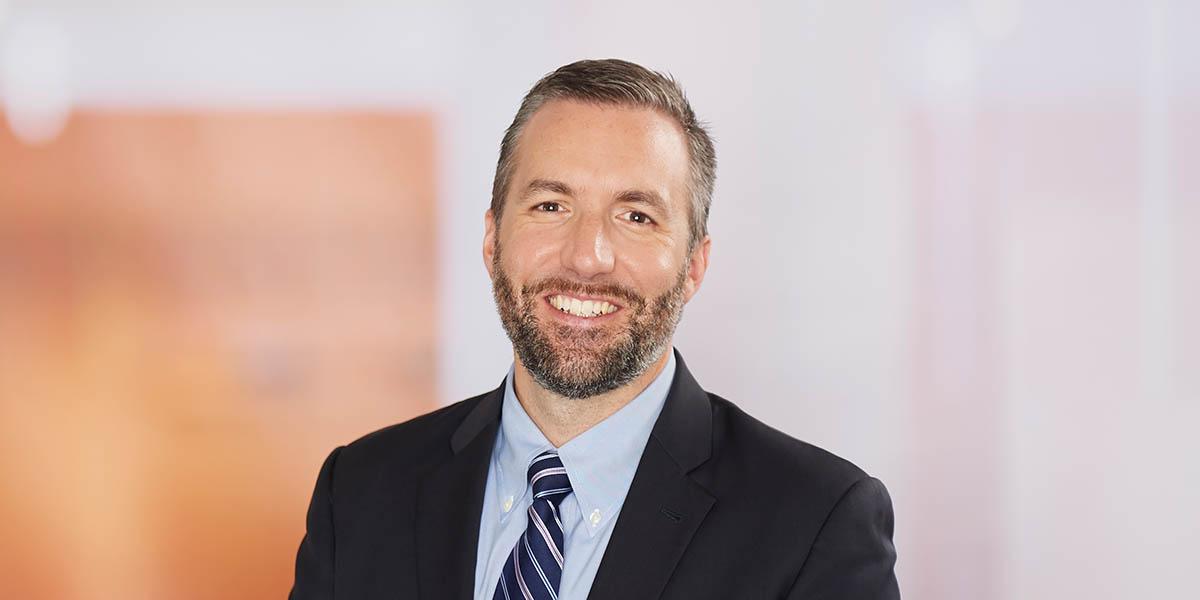 Matt represents public and private companies and investors in a range of transactional and corporate matters, with a focus on mergers and acquisitions, capital markets transactions, securities law compliance and general corporate representation.  His experience includes advising clients in strategic acquisitions and divestitures, including private equity transactions, carve-out transactions and complex earn-out arrangements, as well as representing closely-held companies in exit transactions.  He also advises issuers in capital markets transactions, including initial public offerings and follow-on offerings.  Matt has experience counseling clients in a number of industries, including life sciences, medical technology, telecommunications, technology and retail.
During law school, he served as Articles Editor of the Suffolk University Law Review.
Matt is the lead Corporate Hiring Member for the firm's Summer Associate Program in Boston.
Education
Suffolk University Law School (JD, magna cum laude)
Boston College (BA)
Experience
Mergers & Acquisitions
Philips Healthcare in connection with numerous acquisitions and other strategic transactions.  Representative transactions include:

Divestiture of Philips' Aging and Caregiving (ACG) business
Acquisition of Intact Vascular, the maker of the Tack specialized implantable device for treating peripheral artery disease
Acquisition of the teleradiology platform of Direct Radiology 
Acquisition of EPD Solutions, the innovator of a breakthrough cardiac imaging and navigation system
Acquisition of Remote Diagnostics Technologies, a UK-based innovator of advanced solutions for the pre-hospital market providing monitoring, cardiac therapy and data management
Acquisition of Blue Willow Systems, a cloud-based senior living community resident safety platform
Acquisition of CardioProlific, a company developing catheter-based thrombectomy approaches to peripheral vascular disease

Netsmart Technologies, a health information technology provider, in connection with numerous acquisitions.  Representative transactions include:

Acquisition of SimpleLTC, a data analytics and consulting services firm
Acquisition of GPM, a Software-as-a-Service technology and services company
Acquisition of Tellus, a provider of electronic visit verification (EVV), mobile care delivery and claims processing technology
Acquisition of Quality In Real Time (QIRT), a post-acute health care consulting firm
Acquisition of McBee Associates, a healthcare consulting firm
Acquisition of Homecare Accounting Solutions, LLC, a cloud-based software company for home care agencies
Acquisition of Devero, Inc., a healthcare technology company specializing in home healthcare and hospice
Acquisition of HealthMEDX, a developer of electronic medical record (EMR) solutions
Acquisition of Trend Consulting Services, a provider of information technology outsourcing and infrastructure support services
Acquisition of Lavender & Wyatt Systems, a provider of enterprise behavioral health electronic medical records software and technology solutions

Viela Bio (Nasdaq:VIE) in its $3.05 billion sale to Horizon Therapeutics (Nasdaq: HZNP)
F-Star Therapeutics in its reverse merger with Spring Bank Pharmaceuticals (Nasdaq: SBPH)
Cheetah Medical, a provider of noninvasive hemodynamic monitoring devices, in connection with its sale to Baxter International Inc. (NYSE:BAX)
Patriot Energy Group, a retail electricity and natural gas management firm, in its strategic alliance with EMEX, LLC
Belmont Instrument Corporation, a leading provider of fluid warming infusion systems, in its recapitalization transaction with Audax Private Equity
Jacqueline's Wholesale Bakery, Inc., a leading manufacturer of frozen cookie dough for the in-store bakery and foodservice channels, in connection with its sale to Rich Product Corporation
Molecular Templates, Inc. in its merger with Threshold Pharmaceuticals, Inc. (NASDAQ: THLD)
Associated Home Care, a private-duty home health aide provider, in its sale to Amedisys (NASDAQ: AMED)
Frazier Healthcare Ventures, a middle-market private equity firm, in its acquisition of a medical footware company
SiOnyx, a semiconductor process company, in its acquisition by a leading private equity firm
Edgile, a cybersecurity consulting firm, in a minority investment transaction with a leading private equity firm
A privately-held distributor of industrial supplies in its sale to a strategic competitor
Essilor International, an eyewear company, in its acquisition of Costa (NASDAQ: ATX)
FGX International, an eyewear company, in its acquisition of Stylemark
Dynasil Corporation of America (NASDAQ: DYSL) in the sale of its cancer medical probe business to Dilon Technologies and the sale of its x-ray fluorescence lead paint detector business to Protec
PTC (NASDAQ: PTC) in its acquisition of Enigma Information Systems
Ampersand Capital Partners in its acquisitions of numerous portfolio companies
Securities Offerings
Spero Therapeutics, Inc. (NASDAQ: SPRO) in its $75 million follow-on offering  and its $10 million registered direct offering
Spero Therapeutics, Inc. (NASDAQ: SPRO) in its $83.6 million initial public offering 
WAVE Life Sciences (NASDAQ: WVE) in its $102 million initial public offering
Lamar Advertising Company (NASDAQ: LAMR) in Rule 144A debt offerings and follow-on exchange offers
Stemline Therapeutics (NASDAQ: STML) in its $30 million initial public offering
Recognition & Awards
Chambers USA: Massachusetts – Corporate/Mergers & Acquisitions (2021 – 2022)
Greater Boston Chamber of Commerce's Boston's Future Leaders Program (2018)
Recent Insights
Viewpoints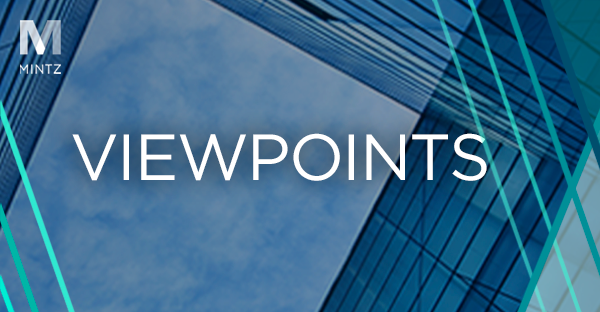 October 3, 2018
|

Advisory
News & Press
Mintz took lead role for long-term client NanoView Biosciences in its sale to Unchained Labs, a portfolio company of The Carlyle Group. NanoView, through its ExoView technology, characterizes exosomes and the company's LentiView platform complements Unchained Labs' tools for gene therapy researchers working with lentivirus, which is an immunodeficiency virus that causes AIDS.
Viewpoints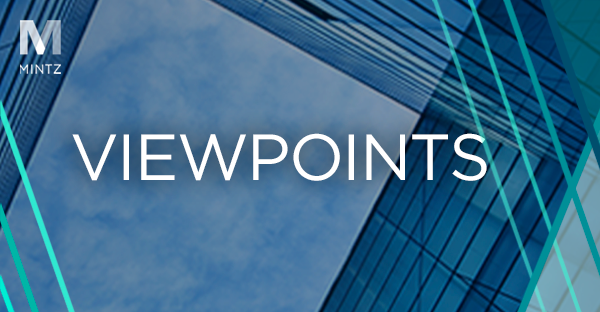 October 3, 2018
|

Advisory

|

By Dean Zioze, Matthew Tikonoff
This article reviews the Delaware Court's Akorn decision, which allowed a buyer to escape an acquisition transaction because of a material adverse change affecting the seller's business.
Read more