Software is Still Patent Eligible
In recent years, software patents have come under fire from legislation (the American Invents Act) that has generally made patents easier to invalidate, and from court decisions (the Supreme Court's decision in Alice v. CLS Bank1 and its progeny) that have made computer-implemented inventions more vulnerable to subject matter eligibility challenges. Some observers have concluded that software patents are no longer worth pursuing. We disagree. Although there are real challenges, and patents on some software or other computer-implemented inventions may now be quite difficult (or even impossible) to obtain or enforce, a well-written and well-prosecuted patent application can circumvent many of these obstacles.
Recent Federal Circuit opinions have provided much-needed clarity and guidance on how to avoid having a patent application rejected or an issued patent invalidated for lack of patent eligibility. For example, in Enfish v. Microsoft, the court held that a software patent for a self-referential table was patent eligible because it was directed to a specific, asserted improvement in computer capabilities.2 In BASCOM v. AT&T, the court held that a software patent on a specific, new customized content filter program on a remote ISP server was eligible because "the patent describes how its particular arrangement of elements is a technical improvement over prior ways of filtering such content."3 And, in McRO v. Bandai, the court held that a software patent requiring specific rules to render 3-D animations in a specific way was patent eligible because the use of the rules did not preempt others from animating with generic rules.4
These cases highlight the importance of showing how a claimed invention implemented by software (or software in combination with computing hardware) is both different from and provides advantages over prior solutions to a technological problem, and, more broadly, to existing approaches that might be considered well known, routine, or conventional. In our experience, providing explanations on this point within a patent application can have the effect of making the eligibility requirement a simple threshold issue, like making sure a patent claim is written clearly. Drafting patent claims so that they recite a specific and unconventional way of solving the problems described in the application may be all that is needed to satisfy the eligibility requirement. Of course, in order to strengthen the chances of success, the patent claims should be directed to a technological improvement that solves a technological problem, not to the mere automation of known economic practices or ways of organizing human activity.
The line between what is and what is not patent eligible is becoming clearer—provided you know how to interpret and apply the evolving jurisprudence governing patent eligibility requirements. Mintz Levin does. We are monitoring the evolving landscape closely and will continue to help our software clients successfully navigate through the obstacles they face in obtaining and litigating patents. Mintz Levin's expertise comes in part from over a decade of writing and prosecuting patent applications in foreign patent systems that have a more stringent test for the patentability of computer-implemented inventions—one closer to the Alice standard now governing patent eligibility in the United States.
---
Endnotes

1  Alice Corp. v. CLS Bank Int'l, 134 S.Ct. 2347 (2014).
2  Enfish, LLC v. Microsoft Corp., 822 F.3d 1327, 1335-36 (Fed. Cir. 2016).
3  BASCOM Global Internet Servs. v. AT&T Mobility LLC, 827 F.3d 1341, 1350 (Fed. Cir. 2016).
4  McRO, Inc. v. Bandai Namco Games Am., 837 F.3d 1299, 1315 (Fed. Cir. 2016).
Authors
Michael D. Van Loy, PhD, is a Mintz patent attorney and technology protection strategist. Michael works with growing and established companies to create, manage, and improve intellectual property portfolios in the US and abroad. His practice focuses on enforceability and business value.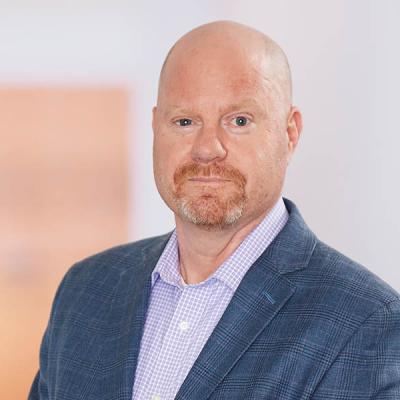 Member / Chair, Intellectual Property Division
Michael T. Renaud is an intellectual property litigator and patent strategist who helps Mintz clients protect and generate revenue from their patent holdings. Clients rely on Mike's counsel on complex and sensitive licensing agreement negotiations, acquisitions, and other technology transactions. Sandra Badin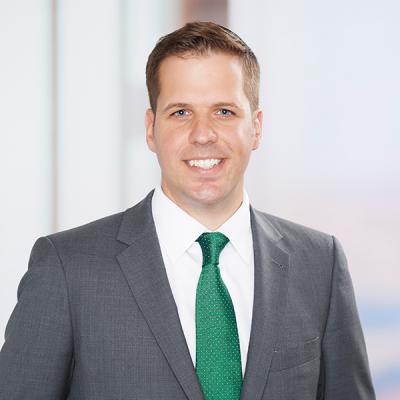 Matthew A. Karambelas practices with Mintz's Intellectual Property Litigation group, serving clients in a diverse range of subject matter and technologies in both the International Trade Commission and US District Courts. Matthew's experience is focused on patent litigation.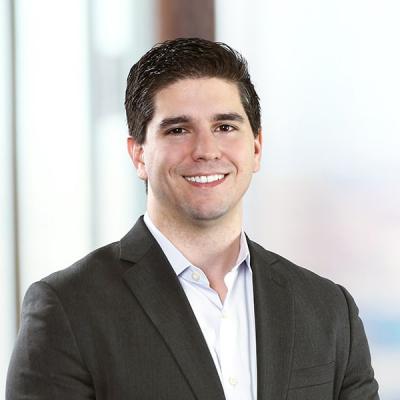 Nicholas P. Mouton is an intellectual property attorney at Mintz. His practice encompasses patent prosecution, focusing on electronics, semiconductors, wireless communications, software, and information technology. Before joining Mintz, he was an attorney with one of America's largest IP firms.