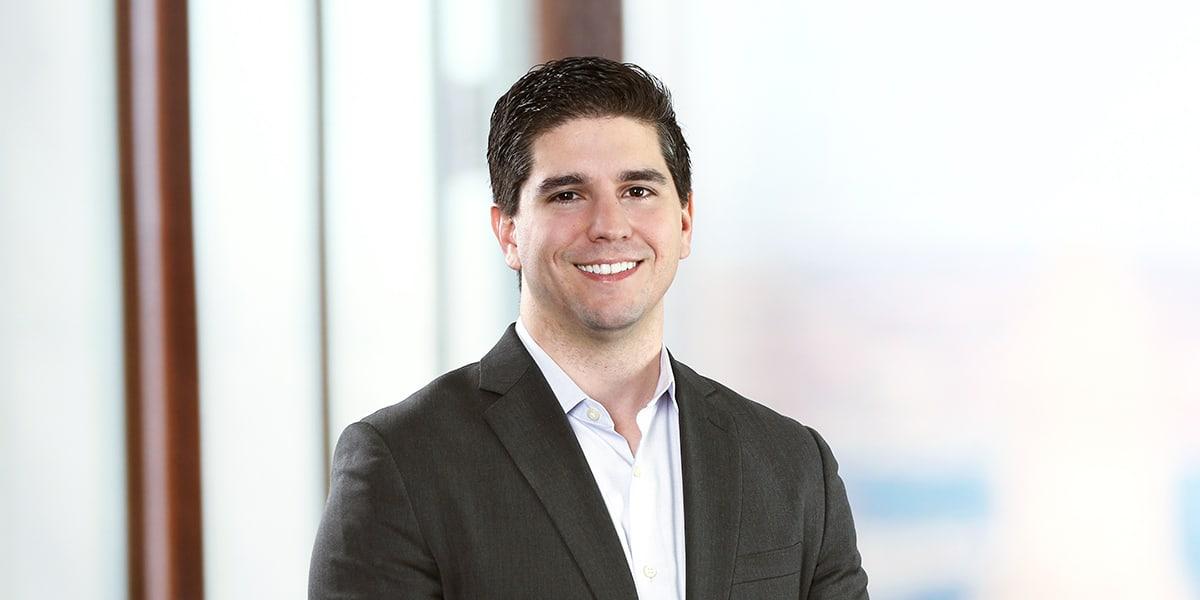 Nicholas's practice is dedicated to intellectual property, namely patent prosecution. His experience focuses primarily on electronics, semiconductors, wireless communications, software, and information technology.
Prior to joining Mintz, Nicholas worked as an attorney for one of the largest intellectual property firms in America. His primary responsibilities included drafting and prosecuting provisional and non-provisional patent applications for domestic and international filings.
While in law school, Nicholas worked as a civil procedure tutor, research assistant, and criminal law tutor. Additionally, he was an associate writer and editor for California Western Law Review and International Law Journal.
Earlier Nicholas served as a legal extern in the Federal Court for the Southern District of California for Judge Michael Anello. In that position, he drafted and revised court orders issued by the judge and performed legal research for various cases on the judge's docket.
Education
California Western School of Law (JD)
University of Louisiana - Lafayette (BS, Computer Science)
Involvement
Member, American Bar Association (2011 – present)
Member, San Diego County Bar Association (2011 – present)
Member, Student Intellectual Property Law Association, California Western School of Law (2011 – 2014)
Viewpoints
March 21, 2017
|

Blog

|

By Michael Van Loy, Nicholas Mouton
In the recent decision of Clarilogic v. Formfree Holdings, the Federal Circuit invalidated the patentee's (Formfree) claim to a "computer-implemented method for providing certified financial data indicating financial risk about an individual." 
February 16, 2017
|

Advisory

|

By Michael Van Loy, Michael Renaud, Sandra Badin, Matthew Karambelas, Nicholas Mouton
In recent years, software patents have come under fire from legislation (the American Invents Act) that has generally made patents easier to invalidate, and from court decisions (the Supreme Court's decision in Alice v. CLS Bank1 and its progeny) that have made computer-implemented inventions more vulnerable to subject matter eligibility challenges.
October 18, 2016
|

Blog

|

By Michael Van Loy, Nicholas Mouton
Disavowal can occur when a patent holder disavows the full scope of claim terms in the specification or during prosecution (e.g., through the doctrine of prosecution history estoppel). In either event, disavowal requires clear and unequivocal evidence that the claimed invention includes or does not include a particular feature.