Telehealth Update: DEA Extends Flexibility in Prescribing Controlled Substances via Telehealth Through 2024
On October 10, 2023, the Drug Enforcement Administration (DEA) published another temporary rule extending the COVID-era telemedicine flexibilities that allow physicians and other prescribers to prescribe controlled substances without an in-person evaluation.  With just over a month to go before the expiration of the first set of flexibilities, the DEA announced that the telemedicine flexibilities, which have been in place since March 2020, will be extended through the end of 2024 in order to give the agency more time to consider feedback received in response to the proposed rule, which was announced in March of this year.  As a reminder, under the Ryan Haight Online Pharmacy Consumer Protection Act of 2008, providers may not prescribe controlled substances without an in-person visit, unless an exception applies.  The COVID public health emergency triggered one such exception, which led to the telehealth flexibilities. 
A previously issued temporary rule from May 9, 2023, took a two-tiered approach to extending the telehealth flexibilities: 
The full set of telehealth flexibilities, which have allowed DEA-registered providers to continue prescribing controlled substances to patients with whom they had previously established a relationship via audio-visual telehealth interaction AND prescribe to new patients using the same modalities, would have remained in place through November 11, 2023. 
DEA-registered providers would have been allowed to continue prescribing to established patients, including those established via audio-visual telehealth interaction, through November 11, 2024, but any new patients would have been subject to the in-person evaluation requirements. 
The new temporary rule authorizes all DEA-registered providers to prescribe schedule II-V controlled substances via telemedicine through December 31, 2024, regardless of when the provider-patient relationship is formed.  The telehealth flexibilities, as they will continue to exist through December 31, 2024, require the following: 
The prescription must be issued for a legitimate medical purpose by a practitioner acting in the usual course of professional practice.   
The prescription must be issued pursuant to a telehealth interaction using two-way, real-time audio-visual technology, or for prescriptions to treat a mental health disorder, a two-way, real-time audio-only communication if the patient is not capable of, or does not consent to, the use of video technology.
The practitioner must be authorized under their DEA registration to prescribe the basic class of controlled medication specified on the prescription or be exempt from obtaining a registration to dispense controlled substances.
The prescription must meet all other requirements of the DEA regulations.
As noted above, the goal of the new temporary rule is to give the DEA, and potentially HHS, time to consider feedback received during the notice and comment period following the announcement of the March 2023 proposed rule and during recent listening sessions hosted by the DEA.  As previously covered, the March 2023 proposed rule, while allowing for some flexibility, provides for a much more restrictive framework than the one with which providers and patients have become accustomed over the past 3 years.  If the rule goes into effect, providers will be able to prescribe a 30-day supply of Schedule III-V non-narcotic controlled substances to new patients based on a synchronous, audio-visual interaction without conducting an in-person examination. However, the controlled-substances prescriptions may not be renewed beyond 30 days without an in-person examination, conducted either by the prescribing provider or by another DEA-registered practitioner, who then refers the patient to the telehealth provider for treatment.  Similar requirements would apply to the prescribing of buprenorphine for the treatment of opioid use disorder, which is subject to a separate proposed rule.
The announcement of the proposed rule elicited commentary and criticism from across the health care industry, with many expressing concerns that the more restrictive framework would limit access to care. The DEA received over 38,000 public comments in response to the proposed regulations, and consequently scheduled public listening sessions on September 12 and September 13, 2023, to gather information from stakeholders, including health care practitioners, pharmacies, industry experts, advocates, and patients. Over the two days, 55 representative stakeholders selected by the DEA presented their concerns over the proposed rules. The presenters included clinicians, ranging from those who practice solely in person at brick-and-mortar locations to those with a hybrid practice or who practice entirely via telehealth, as well as representatives from national trade associations and nonprofit think tanks. We noted the following observations regarding the presenters' comments:
Access. Many of the presenting clinicians, especially those who treat patients for substance abuse disorders or for pain management, expressed concern that the proposed regulations would limit access to lifesaving or life-altering medications. Several presenters noted that a mandatory in-person visit requirement would pose an insurmountable obstacle to patients located in rural areas or in marginalized communities with barriers to care, depriving them of necessary treatment as provider shortages only continue to grow. Additionally, providers noted telehealth services serve as a bridge for patients to overcome the stigma of seeking treatment for mental health disorders and substance use disorders by enabling patients to privately seek care in their own homes.
Special Registration Process. Many commenters advocated for the creation of a special registration process as originally mandated by the Ryan Haight Act; practitioners who complete a special registration process would be permitted to prescribe controlled substances without conducting an in-person medical evaluation. Importantly, on September 13, 2023, Congress sent a letter to DEA Administrator Anne Milgram indicating bipartisan support for the creation of a special registration process, noting that Congress had created the "special registration" exception to the Ryan Haight Act as a requirement to do so, not as an option for the DEA to utilize at its discretion. A handful of commenters noted that the special registration process could address some of the existing concerns around prescribing via telemedicine, such as monitoring for illegal prescribing practices and preventing diversion. Providers also expressed support for creating guardrails within the special registration process, such as requiring audio-video synchronous visits prior to prescribing controlled substances, and streamlining national and state DEA registration requirements to ease administrative burdens on prescribers.
Initial In-Person Encounter Requirement. A few providers discouraged the elimination of an in-person visit or encounter prior to prescribing controlled substances, citing the dangers posed by the inability to screen patients in person for complications, the risk of diversion and abuse of prescription medication, and quality of care concerns that outweigh the benefits of permitting practitioners to prescribe controlled substances without an in-person visit. These opinions were starkly contrasted by the many presenters who opined that an initial in-person encounter is not necessary to ensure safe prescribing practices; over the two listening sessions, the DEA heard conflicting testimony as to whether requiring an in-person visit would truly mitigate the risk of abuse or diversion.
Data Collection. In response to the DEA's inquiry regarding what types of data should be included if practitioners and pharmacies were required to collect and report telemedicine prescription data to the DEA, both practitioner and pharmacy representative presenters acknowledged the need to collect telemedicine prescription data to guard against diversion and abuse and identify bad actors. However, many presenters cautioned against creating additional requirements that would further burden providers, instead offering various suggestions for using existing data sources to provide required information to the DEA. Other presenters suggested creating a national prescription drug monitoring program ("PDMP") or providing the DEA with broader access to state PDMP data via a multi-state PDMP database.
Pharmacies and Pharmacists. Stakeholders commenting on behalf of pharmacists and pharmacies requested that the DEA clarify the proposed rules to ensure they do not impose additional unduly burdensome responsibilities on pharmacies and pharmacists. Pharmacists are tasked with ensuring a valid patient-practitioner relationship exists when verifying the validity of a prescription; commenters noted that requiring pharmacists to confirm prescribers have met all additional telemedicine requirements prior to dispensing would require due diligence of a significant undertaking, often involving gathering information pharmacists do not readily have access to.    
What to Expect Next
The DEA representatives, including DEA Administrator Anne Milgram and DEA Deputy Assistant Administrators Tom Prevoznik and Matthew Strait, asked many clarifying questions during the listening sessions, but did not offer much insight into DEA's plans to address the concerns raised by presenters. Administrator Milgram indicated that another comment period will take place in fall 2023 to consider additional written commentary before DEA finalizes the proposed regulations. The DEA anticipates implementing a final set of regulations regarding the prescription of controlled substances via telemedicine by fall 2024.  We will continue to follow these developments closely.
Authors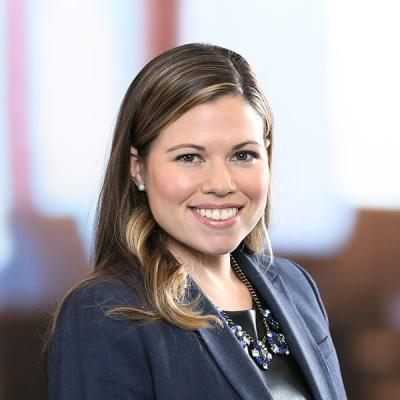 Cassandra L. Paolillo is an Associate at Mintz whose practice involves advising health care clients on transactional and regulatory matters, including mergers and acquisitions, regulatory compliance, and general contracting. Cassie primarily works with providers and payors.

Stephnie focuses her practice on advising clients across the health care industry on regulatory, transactional, and compliance matters.