FTC Seeks to Ban Non-Competes: What it Means for Businesses & Employees
What happened: The Federal Trade Commission is seeking to ban non-compete agreements nationwide. 
Why it matters to employers: If the rule goes into effect and withstands legal challenges (a big if), the impact on employers would be significant.  It will remove a potential long-standing tool available to many employers to limit unfair competition, and require employers to revisit the use of other potential restrictive covenants and/or rely on different incentives, often monetary to accomplish the same. 
What's next: the FTC will accept comments from the public and eventually publish a final rule, which will then likely be subject to legal challenges.  Thus, we are months away any potential change in law, but employers should track developments closely.  We no doubt will. 
More on the proposed rule below:
A "non-compete" is exactly as it sounds – it forbids or limits a worker from competing with the worker's former employer by working for a competitive business, starting a competitive business or it otherwise limits a worker from performing certain services for a competing business.  According to the FTC, nearly 20% of the American workforce is subject to a non-compete provision.  The FTC justifies its proposed broad ban on non-competes and its total pre-emption of state law on the grounds that non-competes unfairly limit competition, lower workers' wages, increase prices for the consumer, and have other adverse impacts on labor markets.  The FTC argues that outlawing non-competes will increase worker mobility and thereby address these and other market ills (including those listed in the preamble to the FTC's proposal and in the agency's press release from this past Thursday.)
Here, the FTC's Notice of Proposed Rulemaking (the "Proposed Rule") would define a "non-compete clause" as "a contractual term between an employer and a worker that prevents the worker from seeking or accepting employment with a person, or operating a business, after the conclusion of the worker's employment with the employer."  Specifically, the Proposed Rule proposes prohibiting an employer from:
Entering or attempting to enter into a non-compete with a worker;
Maintaining a non-compete with a worker; and
Representing to a worker that the worker is subject to a non-compete if the employer has no good faith basis to believe that the worker would be subject to an enforceable non-compete.
Also banned would be clauses that serve as the functional equivalent of a non-compete, which the Proposed Rule defines as "a contractual term that is a de facto non-compete clause because it has the effect of prohibiting the worker from seeking or accepting employment with a person or operating a business after the conclusion of the worker's employment with the employer."  Thus, while on their face, the Proposed Rule may not cover other restrictive covenants, like a non-solicitation covenant, the Proposed Rule would force employers to review those other types of restrictive covenants to determine if they are a de facto non-complete. 
For example, while covenants limiting the servicing of certain clients or in providing services to an employer in a certain capacity, are not per se banned under the Proposed Rule's definition of a Non-Compete Clause, the clause could be considered illegal if they otherwise effectively shut down a worker's ability to seek employment elsewhere.  The same result could occur from non-disclosure covenants that are too broad or where the employer requires to the worker to pay certain amounts to their former employer if they work for a competitor. 
There are several other important provisions to note about the Proposed Rule:
The defined term "worker" includes employees, but also independent contractors, externs, interns and volunteers, whether paid or unpaid.
Non-competes are banned for all workers, whether for an unskilled or highly-skilled worker or for a low paid and highly paid worker.
Non-competes are allowed, however, when a "substantial" individual (a holder of at least 25% of a business) sells the business or its assets.
All businesses with existing non-competes in place must rescind those agreements with their workers by the date that businesses must become compliant with the Proposed Rule.  The Proposal provides model language for businesses to notify workers that "the non-compete clause in [the workers'] contract is no longer in effect."
The Proposed Rule would supersede all contrary state laws that would otherwise permit non-competes to be enforceable under appropriate circumstances.
The Proposed Rule becomes effective 60 days after the final rule is published in the Federal Register and businesses must comply with the rule within 180 days after the final rule is published.
The Proposal Rule is not yet final and is now subject to a 60-day public comments period.  The FTC asks for commentary on a number of alternatives to the above provisions, including whether instead of banning non-competes altogether, there should instead be a rebuttable presumption that non-competes are unlawful, and further whether there should be exemptions or different standards to the ban on non-competes applicable to different categories of workers. 
A number of comments are likely to be submitted and legal challenges to the FTC's rulemaking are likely.  Notably, FTC Commissioner Christine S. Wilson filed a dissenting statement in which she notes that any rule would be subject to a number of "meritorious challenges," including that the FTC lacks authority to issue the rule, that the FTC lacks clear Congressional authorization to issue this rule, including under the major questions doctrine addressed by the Supreme Court in West Virginia v. Environmental Protection Agency, and that even if the FTC does have authority, the rule represents an impermissible delegation of legislative authority under the non-delegation doctrine.
This is an evolving and developing issue, and our cross-disciplinary team here at Mintz will continue to provide updates. 
Authors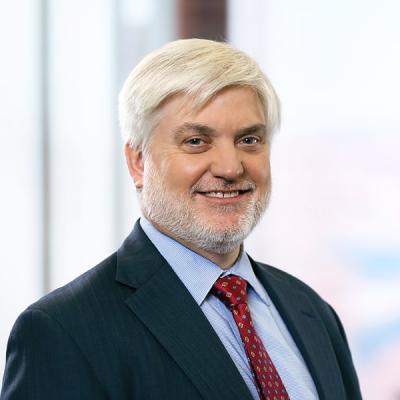 David R. Lagasse is a Mintz attorney who handles compensation issues in mergers and acquisitions, venture capital investments, private equity financing, and other transactional contexts. He represents buyers, sellers, and management teams in compensation and equity arrangements.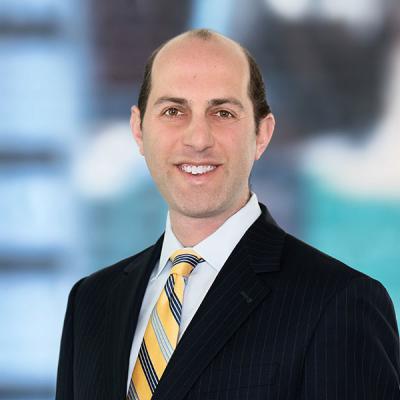 Marc N. Aspis is an attorney at Mintz who handles transaction-related tax matters pertaining to employment benefits and compensation. He also provides compliance counseling related to employment retirement plans, ERISA, and PBGC regulations.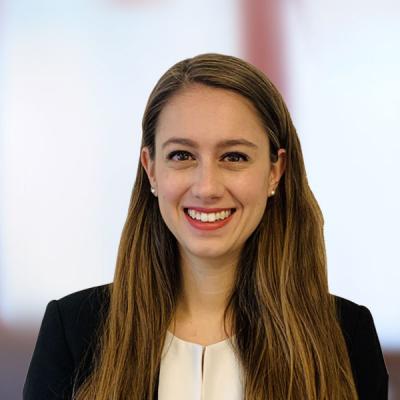 Danielle Bereznay is an employment attorney at Mintz who represents clients in employment disputes and investigations.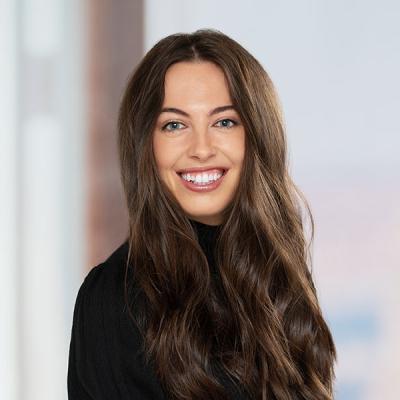 Danielle Dillon is an Associate at Mintz who focuses her litigation practice on employment disputes before federal and state courts and administrative agencies.