Patent-Agent Privilege and the USPTO's Proposed New Rule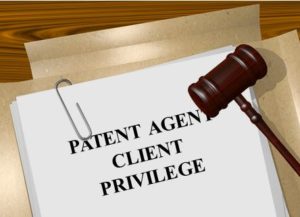 Several recent court decisions have shed light on the patent agent privilege, and now the U.S. Patent and Trademark Office (USPTO) is seeking to weigh-in on the issue.
As previously reported at Global IP Matters, the Federal Circuit held in March in In re Queen's University at Kingston that communications between patent agents and their clients regarding patent prosecution matters are privileged and should be shielded from discovery in subsequent litigation regarding the patents.
But the Texas Court of Appeals recently distinguished Queen's University in holding that emails between a patent agent and his client were not shielded from discovery in a breach of contract action.  In re Andrew Silver, Case No. 05-16-00774-CV, 2016 Tex. App. LEXIS 8985 (Tex. App.—Dallas Aug. 17, 2016). The Court reasoned that Queen's University did not apply because the Texas case was a breach of contract action governed by Texas state law, not a patent infringement case governed by federal law, and the Court determined that it did not have the authority to create a new common law patent agent privilege.
The Court also noted that the emails at issue in Silver were not communications between a patent agent and his client regarding the preparation and prosecution of patent applications and other proceedings before the USPTO but instead concerned the monetization of patent rights and otherwise exceeded the USPTO-approved scope of a patent agent's duties. The Court therefore ordered the production of over 300 emails between the patent agent and his client. (The dissenting judge in Silver pointed out that some of the 300 emails concerned patent prosecution matters and should have been shielded from discovery, while agreeing with the majority that the remaining emails were not prosecution-related and should be produced).
Similar issues regarding the existence and scope of the patent agent privilege often arise in proceedings before the Patent Trial and Appeal Board (PTAB). When privilege issues arise, PTAB Administrative Law Judges currently make legal determinations as to which communications may be protected from disclosure on a case-by-case basis, based on common law. GEA Process Eng'g, Inc. v. Steuben Foods, Inc., IPR2014-00041, Paper 117 (PTAB 2014).  But as Silver demonstrated, the law regarding the patent agent privilege varies across jurisdictions, making it unclear which communications will be afforded privilege from discovery during PTAB proceedings. With judicial efficiency in mind, the Office has strong policy reasons for establishing a privilege rule for proceedings before the PTAB.
To that end, the USPTO recently published a proposed amendment to its rules regarding the patent agent privilege. Amendments to the Rules of Practice for Trials Before the Patent Trial and Appeal Board, 80 FR 50719 (Aug. 20, 2015). Comments submitted in response to the proposed amendment universally agreed that a privilege rule for PTAB proceedings should be promulgated (Received Comments).
Heeding the unanimous sentiment of those responses, the Office recently proposed to clarify which non-attorney patent practitioners are eligible for assertions of attorney-client privilege. (Proposed Rule). Under the proposed rule, communications between a non-attorney patent agent and their client would be protected from disclosure in USPTO proceedings, including inter partes review (IPR), post-grant review (PGR), the transitional program for covered business method patents (CBM), and derivation proceedings.  The rule would provide that the privilege only applies where the practitioner performs legal work authorized by the jurisdiction in which the practitioner practices. For example, communications between clients and U.S. patent agents relating to patent application matters would be protected as privileged under the rule, but communications between these parties regarding litigation strategies would not be protected.
If successfully amended, the proposed rule change should add to the developing law in this area by better delineating the scope of the privilege afforded to communications between non-attorney patent practitioners and their clients in PTAB proceedings.
Authors
Member / Chair, Intellectual Property Litigation Practice
Matthew C. Hurley is Chair of the Intellectual Property Litigation Practice at Mintz. He represents life sciences companies in disputes involving collaboration agreements, patent licenses, supplier agreements, and distribution contracts. Matt leverages his deep understanding of life science issues.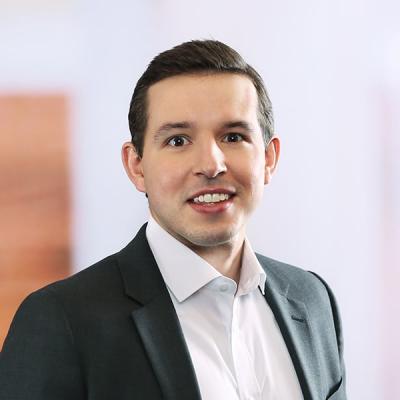 Matthew S. Galica focuses his practice on patent litigation, strategic IP counseling, and patent valuation. He represents high-tech companies, including those with standard-essential technology, before the International Trade Commission, Federal district courts, and Patent Trial and Appeal Board. Anthony Faillaci