District of Delaware Recites Policy Rationale for Dismissing Willful and Indirect Infringement Claims for Failure to Plead Pre-Suit Knowledge of Infringement
On March 24, 2021, U.S. District Judge Colm F. Connolly of the District of Delaware, granted a defendant's motion to dismiss claims for contributory and induced infringement and enhanced damages under 35 U.S.C. § 284 because the complaint alleged knowledge of the asserted patents solely based on averments in prior original and amended complaints in the same lawsuit. ZapFraud, Inc. v. Barracuda Networks, Inc., No. 19-cv-01687, ECF 57. In so doing, Judge Connolly reaffirmed the majority position among divided U.S. District Courts, that a complaint asserting patent infringement cannot itself establish knowledge of an asserted patent sufficient to support a claim for indirect or willful patent infringement.
In this case, ZapFraud filed its original complaint in September 2019, accusing Barracuda of induced, contributory, and willful infringement of U.S. Patent No. 10,277,628. ZapFraud then filed first and second amended complaints in October 2019 and April 2020, respectively. Each complaint alleged that the defendant possessed the requisite knowledge of the asserted patent since at least the filing of the original complaint, based solely on the notice of alleged infringement provided by the complaints themselves. Barracuda moved to dismiss the indirect and willful infringement claims in September 2020, which the Magistrate recommended granting and denying in part. Judge Connolly declined to adopt the Magistrate's recommendation and instead dismissed the indirect and willful infringement claims in their entirety.
Recognizing the division among district courts over whether a defendant must possess the requisite knowledge of an asserted patent and infringement thereof before the filing of an infringement suit, Judge Connolly noted that he was "not without doubts" as to the correct approach. Nonetheless, he held that a plaintiff cannot demonstrate a defendant's knowledge required to sustain claims of indirect infringement and willfulness-based enhanced damages by filing the claim itself – adding that he was unaware of any other area of tort law where courts have allowed such a practice. Noting that Article III courts are granted limited resources and authority to resolve disputes, he cautioned against allowing complaints and "court dockets to serve as notice boards for future legal claims of indirect infringement or enhanced damages." By requiring notice of the alleged infringement prior to the complaint, Judge Connolly observed that parties may ultimately avoid litigation altogether, if prior notice communications result in, for example, a license or the patentee's decision not to pursue a claim.
Judge Connolly reasoned that the potential for willful infringement-based enhanced damages without pre-suit knowledge of the asserted patents is particularly problematic. As the court observed, rather than limiting enhanced damages to willful, malicious, and otherwise egregious infringement behavior, allowing the complaint to satisfy the knowledge requirement threatened to allow enhanced damages to serve as a form of "ambush" or "provide a financial incentive for opportunistic plaintiffs to spring suits for patent infringement on innocent actors who have no knowledge of the existence of the asserted patents."
In the absence of any binding authority from the Federal Circuit or Supreme Court, district courts are likely to remain divided over whether infringement allegations in a complaint can satisfy the knowledge requirements for indirect or willful infringement allegations in that action. In the meantime, Judge Connolly has added his voice and rationale to the debate among district courts. For more of Mintz's coverage of this divide and certain other decisions addressing it, see our prior posts covering cases from the District of Delaware and elsewhere: Nike, Inc. v. Skechers U.S.A., Inc., 17-cv-08509 (C.D. Cal. Oct. 26, 2020); APS Technology, Inc. v. Vertex Downhole, Inc. et al, No. 19-cv-01166 (D. Del. July 30, 2020); Mich. Motor Techs., v. Volkswagen Aktiengesellschaft, No. 19-cv-10485 (E.D. Mich. July 13, 2020); and VLSI Tech. LLC. v. Intel Corp., No. 18-cv-0966 (D. Del. June 26, 2020).
Authors
Adam P. Samansky is an intellectual property litigator at Mintz. He primarily serves pharmaceutical, medical, high tech, and defense industry clients. Adam handles patent, trademark, and trade secret matters for innovators and investors, and he has a successful record in Hatch-Waxman litigation.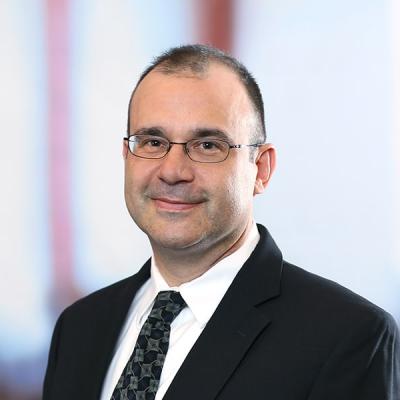 Peter J. Cuomo focuses his practice at Mintz on intellectual property enforcement and defense and counseling clients on issues related to IP rights. He handles all phases of patent litigation, and he has experience with resolving inventorship disputes.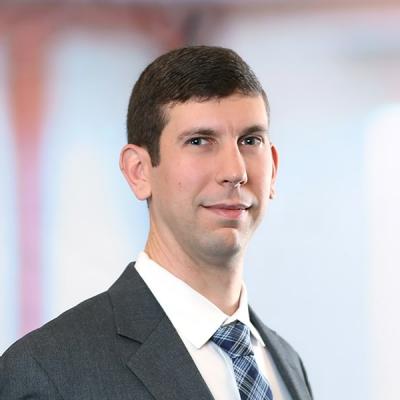 Joseph D. Rutkowski is Special Counsel who litigates intellectual property issues and counsels Mintz clients on IP rights. His primary focus is in patent litigation. Joseph's clients include companies in the pharmaceutical, medical device, consumer product, and telecommunications industries.