Telephone and Texting Compliance News: Both the Florida Legislature and Judiciary Limit Reach of Telephone Solicitation Legislation
Amendments to the FTSA
Over the last few years, Florida's Telephone Solicitation Act (FTSA) has made Florida a hotbed of consumer litigation, but that may soon change in part because of new amendments that will drastically reduce the scope and reach of the statute. On May 2, the Florida legislature passed House Bill 761, which the Governor approved on May 25, amending the FTSA by, among other things:
Clarifying that a platform qualifies as an "automated system" if it selects and dials or plays recorded messages;
Clarifying that the business relationship defense applies to calls made with an automated system; and
Providing that private individuals seeking statutory damages on the basis of text messages must first reply "STOP" to a text message.
Importantly, not only do the amendments impact future litigation, but they also apply to all existing putative uncertified FTSA lawsuits.
Limits to TCPA Standing in State Court
Florida's Third District Court of Appeal has also taken its own actions to limit the scope of the Telephone Consumer Protection Act (TCPA), the FTSA's federal big brother. In Pet Supermarket, Inc. v. Eldridge, No. 3D21-1174, 2023 WL 3327267 (Fla. 3d DCA May 10, 2023), the Third District Court of Appeal held that a consumer did not have standing to file a proposed class action in state court in alleged violation of the TCPA. The case stemmed from several text messages that the plaintiff alleged receiving. After filing the case in the U.S. District Court for the Southern District of Florida, and having it dismissed for lack of Article III standing, the plaintiff refiled in state court. The plaintiff then succeeded in certifying a class while the defendant lost its bid for summary judgment.
The defendant appealed and, remarkably, the appellate court reversed, holding that it "f[ou]nd no merit to [plaintiff's] contention that his allegation of a statutory violation of the TCPA alone establishe[d] his standing to bring suit. Although outside the constraints of Article III, Eldridge must still demonstrate a concrete harm or injury from the TCPA violation to demonstrate his standing in a Florida state court." Id. at *3. The Court of Appeal didn't stop there and explained that because the plaintiff had "not alleged a concrete injury," the plaintiff did not have standing on this basis either. Id. at *4.
More on the Horizon
TCPA and FTSA developments in Florida state and federal court might not stop there. The Eleventh Circuit is poised to provide further guidance regarding the bounds of Article III standing in Drazen v. Pinto, No. 21-10199 and Muccio v. Global Motivation, Inc., No. 23-10081, which we will cover at a future date.
Authors
Member / Managing Member, Los Angeles Office
Joshua Briones is a commercial litigator who defends consumer class actions for Mintz. He's represented clients in a wide range of industries, including financial services, life sciences, manufacturing, and retail, in cases involving false advertising, unfair trade practices, and other claims.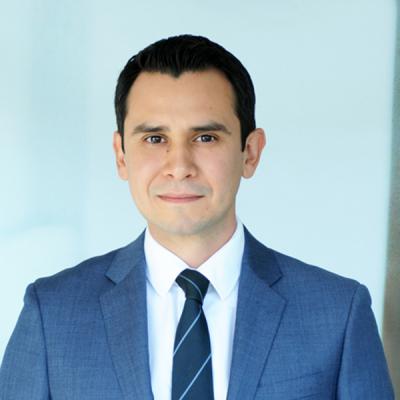 Esteban Morales is a Mintz litigator who handles class action defense and financial services litigation for companies of all sizes. He defends clients targeted in class action suits, and the results include dismissals at the pleading stage. Esteban practices in Mintz's Sports Law Practice. Adam B. Korn