CMS Announces Drug List for Inflation Reduction Act Price Negotiations
Today, the Centers for Medicare & Medicaid Services (CMS) released the first 10 drugs ("Listed Drugs") that will be included in the Inflation Reduction Act's Medicare Drug Price Negotiation Program ("Negotiation Program"). Now begins a nearly yearlong process of "negotiations" between CMS and each manufacturer. The negotiations will culminate in the release of a maximum fair price ("MFP") for each drug by August 1, 2024, which will be effective on January 1, 2026. The Listed Drugs include: 
 
Bristol Myers Squibb's Eliquis (prevention and treatment of blood clots)
Lilly's Jardiance (diabetes; heart failure)
Johnson & Johnson's Xarelto (prevention and treatment of blood clots)
Merck's Januvia (diabetes)
AstraZeneca's Farxiga (diabetes; heart failure; chronic kidney disease)
Novartis' Entresto (heart failure)
Amgen's Enbrel (rheumatoid arthritis; psoriasis)
J&J's Imbruvica (blood cancers)
J&J's Stelara (psoriasis; Crohn's disease)
Novo Nordisk's Fiasp (diabetes) 
 
These drugs represent the top 10 "qualifying single source" drugs with the highest expenditures under the Medicare Part D program. "Qualifying drugs" include small molecule drug products that were approved by the FDA more than seven years ago with no generic drug competition, or biological products licensed by the FDA more than 11 years ago with no biosimilar competition, excluding orphan drugs, drugs with less than $200 million in Part D spend in 2021, and drugs meeting the small biotech exception. Notably, the Listed Drugs include multiple drugs within the same therapeutic class as each other, meaning that CMS will be able to negotiate prices for competing drugs.
What Does Having a Listed Drug Mean for Manufacturers?
As outlined in CMS's Medicare Drug Price Negotiation Program: Revised Guidance for Initial Price Applicability Year 2026 ("CMS Guidance"), manufacturers of the Listed Drugs now have until October 1, 2023 to enter into a Manufacturer Negotiation Agreement ("Agreement") initiating the negotiation of the MFP. Once the Agreement is signed, the manufacturer must then submit certain data to CMS by October 2, 2023, including data on the non-federal average manufacturer price, research and development costs, market data, and any "information that CMS requires to carry out negotiation." CMS uses this data, as well as information on therapeutic alternatives (which may be submitted by the public), to develop the "initial offer" for each Listed Drug. In fact, in developing the initial offer, CMS states that it begins with the cost of therapeutic alternatives, then adjusts the price of the Listed Drug "relative to whether the [Listed Drug] offers more, less, or similar clinical benefit compared to its therapeutic alternative(s)."
Using this process, CMS will present the initial offer for each Listed Drug to the applicable manufacturer by February 1, 2024. Manufacturers have 30 days to present a counteroffer MFP. CMS has 30 days to respond to the counteroffer, and if the parties do not agree on the MFP, CMS and the manufacturer may have up to three in-person or virtual negotiations to reach an agreement. If no agreement is met, CMS will make a final MFP offer by July 15, 2024. All negotiations must end by August 1, 2024 with CMS publishing the final MFP for 2026 by September 1, 2024.
What if a Manufacturer Does Not Sign an Agreement or if CMS and the Manufacturer Do Not Agree on the MFP?
A manufacturer of a Listed Drug technically has the option not to sign an Agreement or not to participate in the Negotiation Program. However, if a manufacturer declines participation in the Negotiation Program and refuses to sign an Agreement, none of the manufacturer's products will be covered by Medicare or Medicaid.
If a manufacturer signs the Agreement, but then is unable to reach an agreement with CMS on the MFP, CMS will refer the manufacturer to the IRS. The IRS can then impose steep excise taxes on the sale of the drug. PhRMA, which initiated a lawsuit challenging the Negotiation Program, estimated that the excise could reach up to 1,900% of a drug's daily revenues.
How Are Manufacturers Responding to the Negotiation Program?
Even in the absence of CMS releasing the final list of Listed Drugs for 2026, six manufacturers (Merck, Bristol Myers Squibb, Astellas, Johnson & Johnson, Boehringer Ingelheim, and AstraZeneca), as well as the US Chamber of Commerce and PhRMA, have already filed suit to challenge the legality of the Negotiation Program,.
What if a Generic Drug or Biosimilar Competitor to a Listed Drug Is Released Prior to 2026?
If a generic drug or biosimilar product is approved and "marketed" prior to 2026, the Listed Drug will no longer be subject to negotiations and will no longer be a Listed Drug. However, the timing of when a listed product loses its status is not necessarily straightforward. CMS will consider an approved generic drug or licensed biosimilar product to be marketed when "the totality of the circumstances, including these data, reveals that the manufacturer of the generic drug or biosimilar biological product is engaging in bona fide marketing of that drug or product." Meaning, after a generic drug's or biosimilar product's launch, CMS will start reviewing prescription drug event (PDE) data to understand the product's utilization and will consider "other sources" in its "totality of the circumstances" test. This implies that CMS will not make a determination of whether a product is marketed until at least several months after the product's launch. Novo Nordisk's insulin Fiasp potentially faces incoming biosimilar competition.
Want to Stay Up-to-Date on the Implementation of and Legal Challenges to the Inflation Reduction Act?
Mintz attorneys are tracking the IRA's implementation and its impacts on the drug supply chain. Click here to sign up to receive Mintz's IRA Update.
Authors
Theresa advises clients on all aspects of the pharmaceutical supply chain. Her practice involves counseling industry stakeholders on a range of business, legal, transactional, and compliance matters.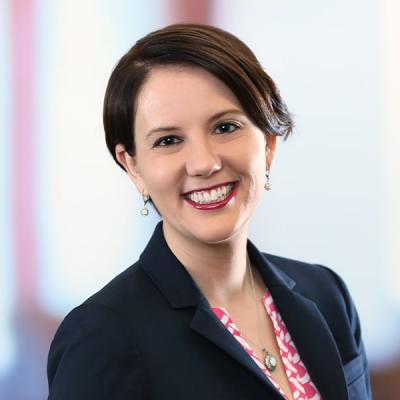 Lauren M. Moldawer is an attorney who advises pharmacies, PBMs, managed care organizations, and other payors for Mintz. She provides guidance on transactional, regulatory, and fraud and abuse matters. Lauren draws upon her experience working for the Federal Coordinated Health Care Office.