Ilse focuses her practice on corporate and securities law, real estate transactions, and general corporate matters. She counsels clients in a variety of industries, including real estate, financial services, and the nonprofit sector. She was a Summer Associate at Mintz in 2019.
While attending law school, Ilse served as a judicial intern for the Superior Court of the District of Columbia and an intern in the Immigrant & Employee Rights Section in the US Department of Justice's Civil Rights Division. She was also a summer associate in the Washington, DC office of an international law firm through the Leadership Council on Legal Diversity's 1L Scholar program. In law school, she was a law fellow in Georgetown Law's Legal Research and Writing Program and served on the Latin American Law Students Association's Executive Board as the alumni chair.
Before law school, Ilse worked as a bilingual project manager and served as a director of the Junior Board of a faith-based social service provider in Chicago. Earlier, she worked as a financial services intern for an Illinois-based financial services company and served as the Assistant to the Consul General in the Consulate General and Trade Office of Chile in Chicago.
While earning her bachelor's degree, Ilse served in the AmeriCorps program as an outreach and social media coordinator and a research assistant at an Indiana-based nonprofit that helps individuals overcome generational poverty. She also interned at a public defender's office in South Bend, Indiana that provides services to juveniles. She studied abroad in Bolivia, Israel, and Spain.
News & Press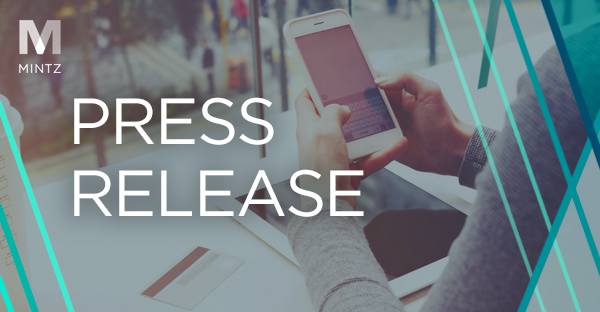 Mintz advised Cardurion Pharmaceuticals, Inc., a biotechnology company developing novel therapeutics to treat heart failure and other cardiovascular diseases, in a private investment of up to $300 million from Bain Capital Life Sciences and Bain Capital Private Equity that will enable the Boston-based company to expand its drug discovery programs.
Read less