Monthly TCPA Digest — December 2021
We are pleased to present our latest Monthly TCPA Digest, providing insights and news related to the Telephone Consumer Protection Act (TCPA). In this issue's Regulatory Update, we cover an FCC Order adopting changes to rules requiring voice service providers to provide immediate notification of call blocking. The Order, which addressed USTelecom's Petition for Reconsideration, approved the use of an additional Session Initiated Protocol (SIP) Code for notifications and delays the effective date of the rules. We also report on the Robocall Trace Back Enhancement Act, legislation introduced by Senators Edward Markey and John Thune that aims to protect the Industry Traceback Consortium and voice service providers from lawsuits for receiving, sharing, or publishing information about robocalls. The bill would also allow the FCC or the consortium to publish a list of voice service providers that originate or transmit a substantial number of robocalls or that refuse to participate in traceback efforts.
In our Litigation Update, we discuss the Southern District of California's dismissal of automatic telephone dialing system (ATDS) claims in two cases. Notably, in Gross v. GG Homes, Inc., the court granted a motion for reconsideration of its earlier denial of the defendant's dismissal motion. The ruling noted that the dismissal motion was briefed before key decisions were issued in Facebook, Inc. v. Duguid, a Supreme Court opinion that defined an ATDS as a device with the ability to store or produce telephone numbers using a random or sequential number generator.
If you have suggestions for topics you'd like us to feature in this newsletter, or any questions about the content in this issue, please feel free to reach out to an attorney on Mintz's TCPA and Consumer Calling Practice team.
 
In This Edition 
 
Part I – TCPA Regulatory Update
Part II – TCPA Litigation Update
Authors
Russell H. Fox is a wireless communications attorney at Mintz. He guides clients through federal legislative, regulatory, and transactional matters. Russell also participates in FCC proceedings, negotiates spectrum agreements, and represents clients in spectrum auctions.
Member / Managing Member, Los Angeles Office
Joshua Briones is a commercial litigator who defends consumer class actions for Mintz. He's represented clients in a wide range of industries, including financial services, life sciences, manufacturing, and retail, in cases involving false advertising, unfair trade practices, and other claims.
Jonathan Garvin is an attorney at Mintz who focuses on legal challenges facing companies in the communications and media industries. He advises clients on transactional, regulatory, and compliance issues before the FCC involving wireless, broadband, broadcast, and cable matters.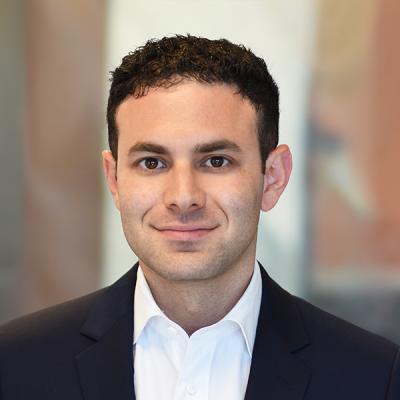 Adam B. Korn is a litigator at Mintz whose practice encompasses a wide range of complex commercial matters, with an emphasis on consumer fraud, contract disputes, and product liability defense.