Telephone and Texting Compliance News: Litigation Update — The Ninth and Eleventh Circuits Are Keeping TCPA Lawyers on Their Toes
On the heels of Borden v. E-Financial, LLC, 2022 WL 16955661 (9th Cir. Nov. 17, 2022), which we wrote about last month, the Ninth and Eleventh Circuits have continued to keep TCPA lawyers on their toes.
Recently the Eleventh Circuit, in a per curiam opinion, halted an appeal on the basis of standing to bring automatic telephone dialing system (ATDS) claims. Evans v. Ocwen Loan Servicing, LLC, 2022 WL 17259718 (11th Cir. Nov. 29, 2022). In total, sixteen plaintiffs brought TCPA claims, but the complaint only alleged that eight of the plaintiffs received 27 to 877 calls. For the other eight plaintiffs, the exact number of calls was not specified. The Eleventh Circuit noted, "[f]or any of these plaintiffs, the 'exact number of calls they received could be zero, one, or more than one. Each of these scenarios would potentially present a different resolution to the standing issue." Id. at *1. The Court added that while more "than one call is a concrete injury that confers standing," current case law does not address "whether a single call is sufficient to confer standing." Id.
Absent from Ocwen was a discussion of Salcedo v. Hanna, 936 F.3d 1162 (11th Cir. 2019), in which the Eleventh Circuit reversed a decision on standing involving the alleged receipt of one text message. Ocwen is worth keeping an eye on as it could provide further guidance for defendants raising future standing challenges against plaintiffs.
In a separate two-paragraph decision, the Eleventh Circuit also brought a professional plaintiff's TCPA claim to a halt. Johansen v. Bluegreen Vacations Unlimited, Inc., 2022 WL 17087039, at *1 (11th Cir. Nov. 21, 2022). After allegedly receiving calls about vacation packages, Kenneth Johansen attempted to certify a class in the Southern District of Florida. The District Court opened the decision on the motion for certification by noting that "Plaintiff appears to have an extensive history with filing lawsuits." Johansen v. Bluegreen Vacations Unlimited, Inc., 2021 WL 4973593, at *1 (S.D. Fla. Sept. 30, 2021). Not the best start. And the District Court ultimately concluded Johansen was atypical and inadequate because of "deceptive and dishonest tactics . . . to establish his claim." Id. at *4. The Eleventh Circuit agreed, holding that Johansen had not carried his burden to show that the District Court had abused its discretion. Johansen, 2022 WL 17087039 at *1.
Back on the West Coast, the Ninth Circuit remanded a key TCPA case about insurance coverage. In Yahoo! Inc. v. Nat'l Union Fire Ins. Co. of Pittsburgh, Pennsylvania, 2022 WL 17433139 (9th Cir. Dec. 6, 2022) the court was reviewing whether the district court properly dismissed a case because the "insurance coverage provision at issue, for personal injury arising out of 'oral or written publication, in any manner, of material that violates a person's right of privacy,'" did not apply to the TCPA litigation. In 2019, the Ninth Circuit certified the case to the California Supreme Court, and in November 2022, the California Supreme Court ruled the coverage provision "can cover liability for violations of the right of seclusion," including liability for "violating the TCPA by sending unsolicited text messages that did not reveal any private or secret information," so long as "such coverage is consistent with the insured's objectively reasonable expectations." Yahoo Inc. v. Nat'l Union Fire Ins. Co. of Pittsburgh, Pa., 2022 WL 16985647, at *10 (Cal. Nov. 17, 2022).
The Ninth Circuit held that the record was likely "inadequate" to determine Yahoo!'s reasonable expectation of coverage. Given the precedent-setting journey this case has been on, the inevitable future rounds of briefing are worth keeping an eye on, especially for those concerned about what insurance policies might or might not cover.
Authors
Member / Managing Member, Los Angeles Office
Joshua Briones is a commercial litigator who defends consumer class actions for Mintz. He's represented clients in a wide range of industries, including financial services, life sciences, manufacturing, and retail, in cases involving false advertising, unfair trade practices, and other claims.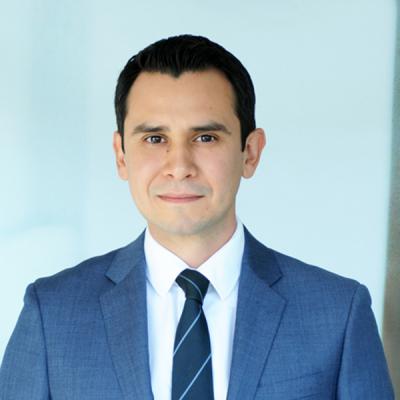 Esteban Morales is a Mintz litigator who handles class action defense and financial services litigation for companies of all sizes. He defends clients targeted in class action suits, and the results include dismissals at the pleading stage. Esteban practices in Mintz's Sports Law Practice. Adam B. Korn