Telephone and Texting Compliance News: Regulatory Update — FTC Hikes Do-Not-Call Access Fees; FCC Re-Selects USTelecom-Led Industry Traceback Group as Registered Consortium, Sets New Record for Robocall and Spoofing Fine
Beginning on October 1, 2023, the subscription fees that telemarketers must pay to access the Federal Trade Commission's ("FTC") National Do Not Call ("DNC") Registry will increase for single area code access, additional area codes, and nationwide access. Telemarketers download the DNC Registry to ensure they do not call consumers who have registered their numbers. While the first five area codes are free to download, after that, the fee for each additional area code will increase by $3 to $78 for the full year or by $1 to $39 for half of a year. For a single entity to have access to all area codes nationwide, the fee increased from $20,740 to $21,402. Telemarketers must subscribe and pay the applicable fees every year, while organizations such as charities or political callers may obtain access to the entire DNC registry for free.
While the fee for nationwide access may seem steep, the fines to callers who illegally call a number listed on the DNC Registry will almost certainly be much higher. Callers who violate DNC rules may be fined by the Federal Communications Commission ("FCC" or "Commission") or the FTC. Fines for DNC Registry violations can be as high as $50,120 per call. Many FTC complaints ultimately result in multimillion-dollar civil penalties. Likewise, DNC investigations by the FCC have resulted in several-million-dollar settlements with the agency. Consumers may also bring private rights-of-action for DNC violations, which often result in class actions and can involve verdicts in the tens of millions of dollars or more. Accordingly, best practices dictate that anyone making telemarketing calls should subscribe, download the most recent DNC Registry, and scrub their own call lists against it before making any calls.
Under the Pallone-Thune Telephone Robocall Abuse Criminal Enforcement and Deterrence Act ("TRACED Act") and FCC rules, the FCC must annually select a single consortium to conduct private-led efforts to trace back the origin of suspected unlawful robocalls. In April, the FCC's Enforcement Bureau ("Bureau") sought letters of intent from parties interested in becoming the Registered Traceback Consortium. The incumbent consortium – the USTelecom-led Industry Traceback Group ("ITG") – did not need to submit a letter of intent to be considered for re-selection.
Only one entity submitted a letter this year – iconectiv, LLC ("iconectiv"). USTelecom submitted a responsive letter in support of the FCC retaining the ITG as the Registered Consortium. The Bureau ultimately agreed with USTelecom. In its Report and Order re-selecting the ITG, the Bureau explained that the ITG most fully satisfies the statutory obligations in the TRACED Act and that the evidence presented in support of its retention was more compelling than that submitted by iconectiv.
The Commission unanimously adopted a Forfeiture Order formally imposing a nearly $300 million fine originally proposed in a December 2022 Notice of Apparent Liability ("NAL"). The fine was imposed against Sumco Panama SA, Sumco Panama USA, Virtual Telecom kft, Virtual Telecom Inc., Davis Telecom Inc., Geist Telecom LLC, Fugle Telecom LLC, Tech Direct LLC, Mobi Telecom LLC, and Posting Express Inc. (collectively, the "Enterprise" or "Robocallers"). The Robocallers were also the subject of a first-of-its-kind enforcement action by the FCC in July 2022 when the FCC issued an Order directing all US-based voice service providers to take steps to mitigate traffic from the Robocallers.
The Forfeiture Order affirmed the NAL's finding that just five of the Robocallers made over five billion robocalls to approximately 550 million wireless and residential phone numbers in the three months from January to March 2021. The calls encouraged the recipients to follow a number of prompts to speak with an auto warranty specialist about extending or reinstating their car's warranty – regardless of whether the recipient had a warranty. The Forfeiture Order also found that the Enterprise used neighbor spoofing to induce more recipients to answer their phones. In total, the Enterprise spoofed over one million unique caller IDs. The foreign-based Robocallers used Direct Inward Dial numbers with US area codes obtained from VoIP providers to display a caller ID number from within the United States. Further, the Robocallers were able to generate the massive volume of calls by using a technique called Session Initiation Protocol Trunking (a calling technology that allows one phone VoIP session to make multiple calls simultaneously without a corresponding number of actual lines – i.e., physical calling infrastructure is replaced with a connection to data networks).
The nearly $300 million fine is the largest in Commission history. In addition to the magnitude of calls, the fine ballooned in part because the Enterprise violated nearly every aspect of the Telephone Consumer Protection Act (TCPA), including failing to obtain consent, not providing the requisite telemarketing disclosure at the beginning of a call, calling consumers on the National Do Not Call Registry, and using misleading caller ID.
In her statement supporting the action, Chairwoman Rosenworcel also announced that the attorneys general of Hawaii and Georgia had signed robocall investigation agreements with the Commission, bringing the total to 46 states and the District of Columbia. Rosenworcel also noted that while this Forfeiture Order will be referred to the Department of Justice for collection, Congress is considering a bill to give the Commission authority to collect these fines on its own, which she stated she hopes will pass soon.
Authors
Russell H. Fox is a wireless communications attorney at Mintz. He guides clients through federal legislative, regulatory, and transactional matters. Russell also participates in FCC proceedings, negotiates spectrum agreements, and represents clients in spectrum auctions.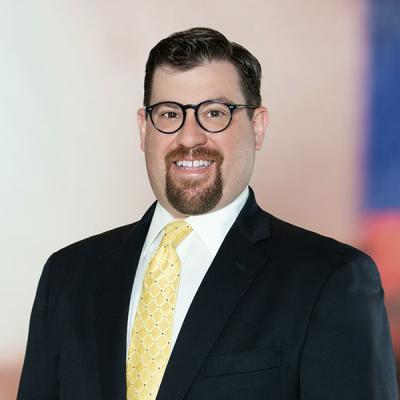 Jonathan Garvin is an attorney at Mintz who focuses on legal challenges facing companies in the communications and media industries. He advises clients on transactional, regulatory, and compliance issues before the FCC involving wireless, broadband, broadcast, and cable matters.