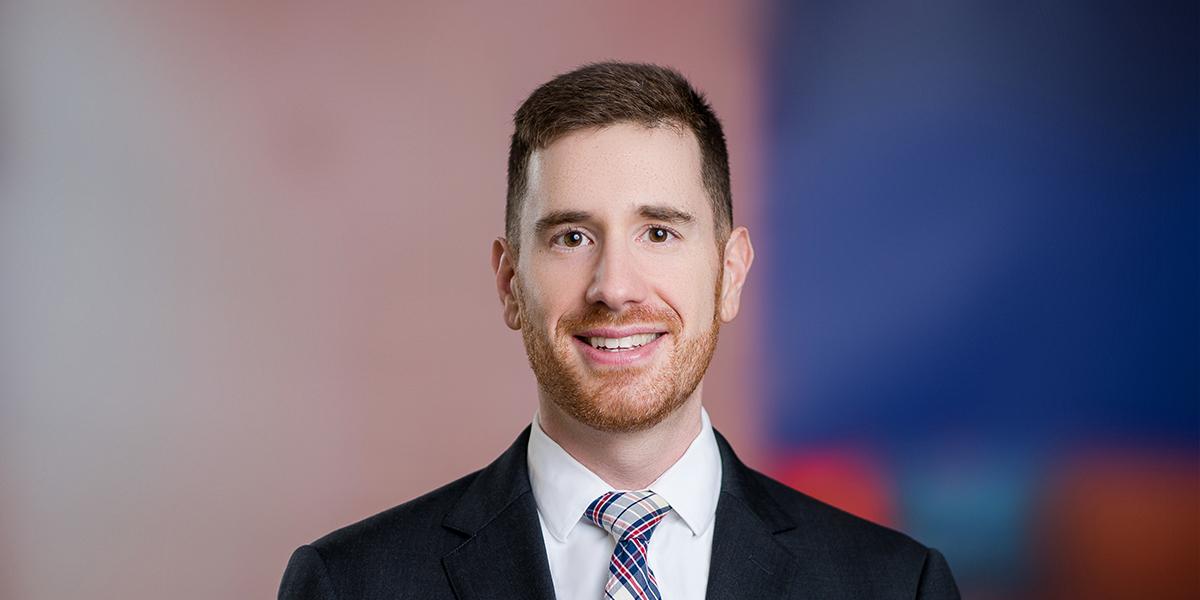 Aaron is based in our Washington, DC office and is a Senior Director of ML Strategies. He advises clients on health care policy issues with a focus on medical devices, pharmaceuticals, and vaccines.
Aaron helps companies understand and participate in federal and state policymaking activities. His experience includes creating coalitions of people and organizations who are aligned on how best to solve a policy challenge, helping people and organizations develop policy positions, and advocating for changes to statutes, regulations, standards, and other policy directives (such as guidance documents). He has written parts of the Federal Food, Drug, and Cosmetic Act (the law giving FDA authority to regulate food, drugs, vaccines, devices, etc.) and he has successfully crafted, negotiated, advocated for, and implemented policies and programs relating to FDA user fees, digital health and software regulation, new oversight models for clinical lab tests (including LDTs), medical device servicing (also known as Right to Repair), continuous manufacturing, and drug competition and access, among other subjects.
Aaron's successes include: 
Securing federal funding for a client developing novel therapeutic manufacturing technologies
Securing FDA authorization and funding for a client developing a low-cost, portable ventilator
Preventing the issuance of a CDC policy that would have distorted the market for certain medical devices
Creating a coalition of medical device manufacturers to advocate for changes related to improving the safety of serviced and remanufactured devices
Developing a strategic action plan and a fundraising plan for a nonprofit focused on improving vaccine education
Helping COVID-19 therapeutic, vaccine, and device developers understand FDA regulations and other requirements related to obtaining emergency use authorization, approval, clearance, and licensure; and, assisting those companies in accessing federal funding to support medical countermeasure development
Prior to joining ML Strategies, Aaron spent more than 10 years with the U.S. Food and Drug Administration, most recently as a senior policy advisor in the Center for Devices and Radiological Health (CDRH) where he led legislative policy development activities related to all aspects of medical device regulation and oversight. He was a key conduit between FDA and the Department of Health and Human Services (HHS), other federal agencies and departments, and Congress, a role in which he educated those organizations about FDA policies and programs. He also advised multiple FDA Commissioners and other senior officials on strategy and content for meetings with industry representatives, patient advocates, and Congress, including preparing two FDA Commissioners for their Senate confirmation hearings. In addition to negotiating the reauthorization of the medical device user fee program (MDUFA), Aaron led FDA's interactions with Congress during the development of the 21st Century Cures Act and the FDA Reauthorization Act; he oversaw the implementation of those laws following their enactment.
Earlier, Aaron was a budget analyst in the FDA's Center for Drug Evaluation and Research (CDER), where he developed the agency's annual budget for drug regulation and oversight and justified it to Members of Congress. He began his FDA career in the Center for Biologics Evaluation and Research (CBER) where he performed analyses of scientific and regulatory data and prepared reports for Congress about FDA's policies, programs, and user fee performance.
During his tenure with the FDA, Aaron won numerous agency awards, including the Lireka P. Joseph Award for Excellence in Public Health Communication. He also received special recognition from multiple FDA Commissioners, including a June 2017 special citation for outstanding and sustained performance in the negotiation and reauthorization of MDUFA IV and an August 2016 award for contributions to the 21st Century Cures Act.
Aaron's prior work experience includes analyzing laws and regulations applicable to small businesses and the automotive industry. He was also an intern for the Member of Congress representing his home district in Maryland.
Aaron earned a master's certificate in project management from the George Washington University School of Business and is certified by the American Society for Quality as a quality improvement associate.
Education
Johns Hopkins University (MS)
University of Virginia (BA)
Recognition & Awards
Lireka P. Joseph Award for Excellence in Public Health Communication (2018)
Commissioner's Special Citation for Outstanding and Sustained Performance in the Successful Negotiation and Reauthorization of MDUFA IV (2017)  
CDRH Director's Citation for Managing MDUFA IV Negotiation (2016)  
Commissioner's Citation for contributions to the 21st Century Cures Act (2016)   
CDRH Director's Award for excellence in managing high-priority legislation (2015)  
FDA Technical Excellence Award for developing a solution to track adjuvants in vaccine products (2013)  
Recent Insights
News & Press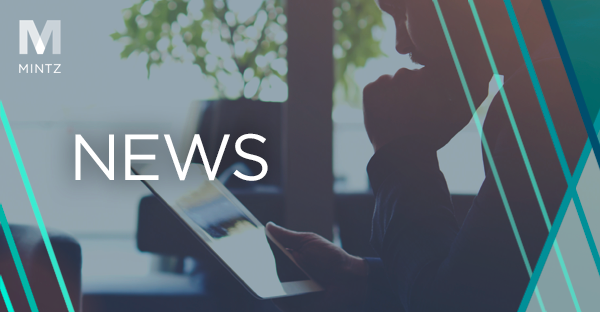 Senior Director of ML Strategies Aaron Josephson was quoted in Inside Health Policy on the Biden administration's plans to reverse several Trump administration regulatory-focused executive orders, including two last-minute executive orders from the Trump administration on accountability in agency rulemaking and criminal penalties for violating certain agency regulations.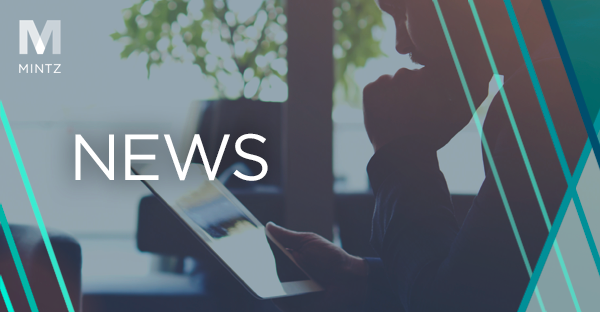 In an article published by Medtech Insight, Senior Director of ML Strategies Aaron Josephson provided commentary on a recent proposal from the U.S. Department of Health and Human Services (HHS) to review regulations every 10 years and its potential impact on the medical device industry.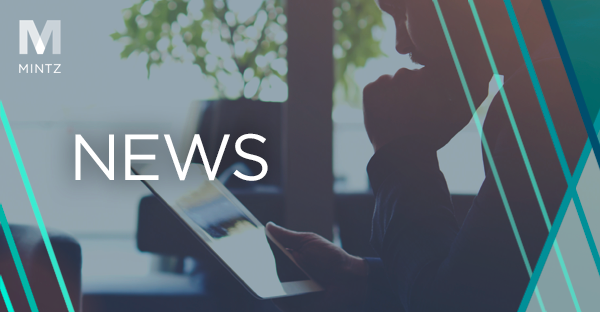 In an article published by Inside Health Policy, Mintz Member Joanne Hawana and Senior Director of ML Strategies Aaron Josephson commented on calls from industry leaders for the Biden administration to consider making the U.S. Food and Drug Administration (FDA) an independent agency, separate from the U.S. Department of Health and Human Services (HHS), which they assert would be unlikely to move very far in Congress.
Events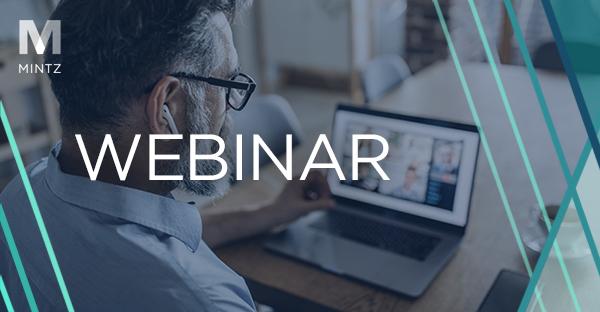 The U.S. Food and Drug Administration (FDA) had an extraordinarily busy 2020, and things do not appear to be slowing down anytime soon. Join Mintz attorney Joanne Hawana and Aaron Josephson and Anthony DeMaio from ML Strategies for a fireside discussion to explore policy activities that will likely have the greatest impact on stakeholders in 2021, and how the new Administration may impact the FDA in the year ahead and beyond.

Join Mintz and ML Strategies for a webinar on a spectrum of legal issues companies in the life sciences industry are facing during this complicated period.