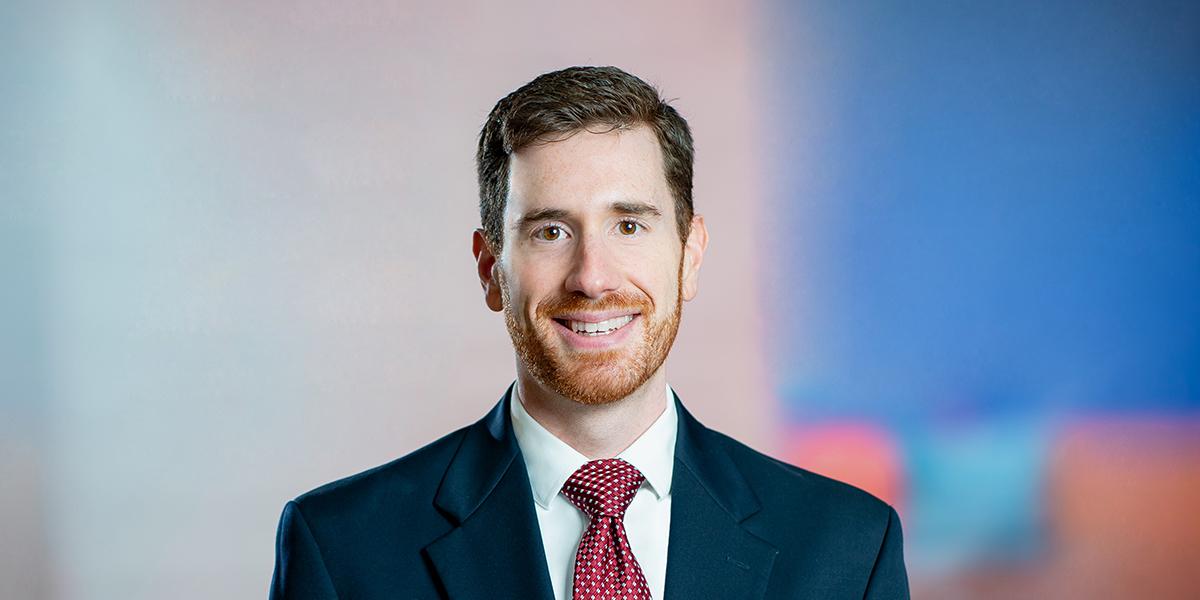 Aaron is based in our Washington, DC office and is a Senior Director of ML Strategies. He advises clients on health care policy issues related to medical devices and pharmaceuticals. 
Prior to joining ML Strategies, Aaron spent 10 years with the US Food and Drug Administration, most recently as a senior policy advisor in the Center for Devices and Radiological Health where he led legislative policy development activities related to all aspects of medical device regulation and oversight. He also apprised members of Congress and their staffs about FDA policies and programs and advised multiple FDA Commissioners and other senior officials on strategy and content for meetings with Congress, industry representatives, and other stakeholders. In addition to negotiating the reauthorization of the medical device user fee program (MDUFA), Aaron led FDA's implementation of key provisions of the 21st Century Cures Act and the FDA Reauthorization Act.
Earlier, Aaron was a budget analyst in the FDA's Center for Drug Evaluation and Research, where he developed the center's annual budget and provided information to the Congressional Budget Office (CBO) and congressional authorizers. He began his FDA career in the Center for Biologics Evaluation and Research as an information management specialist responsible for data analyses to support FDA policies and programs.
During his tenure with the FDA, Aaron won numerous agency awards, including the Lireka P. Joseph Award for Excellence in Public Health Communication or Education. He also received special recognition from multiple FDA Commissioners, including a June 2017 special citation for outstanding and sustained performance in the negotiation and reauthorization of MDUFA IV and an August 2016 award for contributions to the 21st Century Cures Act.
Aaron earned a master's certificate in project management from the George Washington University School of Business and is certified by the American Society for Quality as a quality improvement associate.
Education
Johns Hopkins University (MS)
University of Virginia (BA)
Recent Insights
News & Press On June 12, MedCityNews published an article authored by Senior Director of ML Strategies Aaron Josephson addressing challenges faced by the U.S. Food and Drug Administration (FDA)'s Pre-Certification ("Pre-Cert") program. The Pre-Cert program would revolutionize regulation and oversight of certain medical devices.


In the article, Mr. Josephson remarks that, "establishing a new regulatory paradigm for complex medical technologies is no easy task." The pilot program has already raised a number of concerns among smaller companies, including the high cost and value related to the number of products developed. Despite the preliminary issues and uncertainty from Congress, Mr. Josephson maintains that, "the FDA should be applauded for taking proactive steps to create a regulatory climate that balances innovation and safety." Major lobby groups representing diagnostic test makers wrote to House and Senate committee heads on Monday (May 6) asking them to work with stakeholders and FDA to revise their draft legislation that lays out an approach for FDA to regulate in-vitro clinical tests. The groups have different views on FDA's purview, but they generally agree that diagnostic tests should be regulated differently than traditional medical devices. ML Strategies Senior Director Aaron Josephson talks about this latest draft of the bill.
Events The adoption of connected medical devices and the Internet of Medical Things (IoMT) has both enhanced the quality of patient care and increased the vulnerability of health care organizations. Sophisticated cyberattacks on hospitals and health systems threaten patient safety and impose substantial financial costs. Join ML Strategies, Mintz, and Zingbox for a discussion on the policy and operational challenges for health care organizations and recommendations for accelerating the public and private response.

Share in discussions with Suzanne Schwartz, Acting Deputy Center Director for Science at the FDA's Center for Devices & Radiological Health, Chief Information Security Officers (CISOs) from leading hospitals, and experienced security colleagues on the current landscape, strategic goals, and lessons learned from their own organization's medical device security journey.