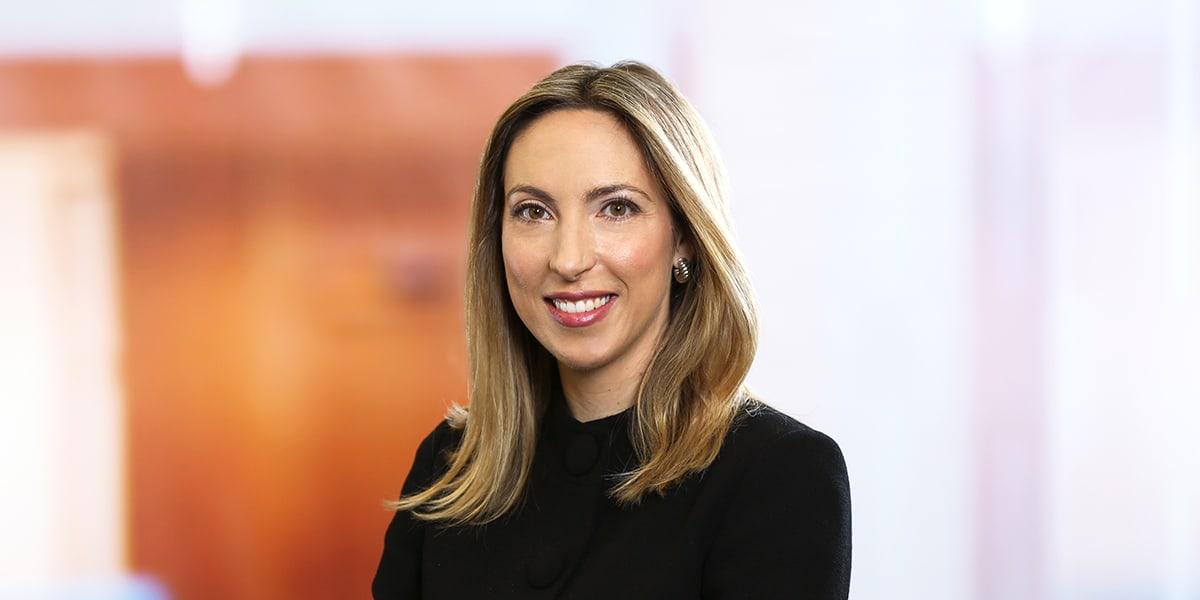 Brie represents a wide range of companies and has consistently achieved successful results for clients in fields including financial services, health care, technology, hospitality, media and cultural organizations. She has extensive experience resolving the many issues employers face throughout the employment life cycle, including counseling employers on hiring, terminations, reductions in force, internal investigations, wage and hour issues, disability and accommodations, statutory leave, and compliance with the rapidly-changing employment regulatory landscape.
Brie also has significant experience handling employment litigation in state and federal court, before federal, state, and local government agencies, and in mediation and arbitration. Brie has achieved positive results for clients in cases alleging various employment-related claims, including breach of contract, unfair competition, discrimination, retaliation, breach of fiduciary duty, fraud, misappropriation of trade secrets, and the like. Brie's litigation experience also includes complex commercial litigation involving employment components.
Brie has been on the forefront of New York's anti-sexual harassment legislation and works closely with companies to build internal culture through interactive workshops, training, policy revision, and other initiatives. Brie also has an active pro bono practice and regularly represents a large provider of legal services to low-income New Yorkers and an organization for survivors of gender-based violence.
Education
University of Connecticut (JD)
Mount Holyoke College (BA)
Experience
Won a complete dismissal of three charges filed at the NLRB by employees of a home security company who were suspended for creating a workplace disruption in the middle of the employer's office. The dismissal was appealed and then affirmed.
Won a dismissal of a charge filed at the NLRB by an employee of a telecommunications service provider who was terminated in a restructuring.
Represented a major energy company in a sex and age discrimination suit by a former employee which ultimately settled on favorable terms after the company filed a motion to dismiss.
Represented a printing company in a discrimination suit filed by a former employee which resulted in a full dismissal of the claims against the company.
Represented private equity firm in multi-day arbitration against former employees involving claims of breach of fiduciary duties, breach of contract, fraud, and other alleged wrongful conduct.
Counseled technology company on reduction in force in connection with consolidation of manufacturing operations, including WARN issues and responding to Department of Labor inquiries.
Represented technology company in #MeToo investigation.
Counseled real estate development company on onboarding procedures, employee handbook and company policies.
Counseled biopharmaceutical company on all aspects of employment law compliance in connection with the company's expansion of its workforce.
Represented reinsurance company in defense of employee raiding allegations.
Successfully represented certain London Market Company Reinsurers in a lengthy litigation proceeding in federal court arising out of a cedent's $120 million settlement with its insured resolving environmental contamination exposure. The matter involved complex issues of allocation, enforcement of coverage periods, and application of choice of law.
Recognition & Awards
New York Super Lawyers Rising Star, Employment & Labor (2019 - 2020)
JD Supra 2021 Readers' Choice Awards – Employer Liability Issues
Involvement
Member, NYC Bar Association
Member, Project Renewal Junior Board
Recent Insights
Events
Mintz's Annual Employment Law Summit brought together thought leaders to discuss the most pressing issues employers are facing in today's unprecedented work environment. Attendees heard presentations on the continued impact of COVID-19; social justice and diversity, equity and inclusion initiatives; recent and anticipated changes to employment laws; and best practices for managing sensitive employee situations.

Events
Speaker
NYCLA's In House and Outside Counsel Committee
New York, NY