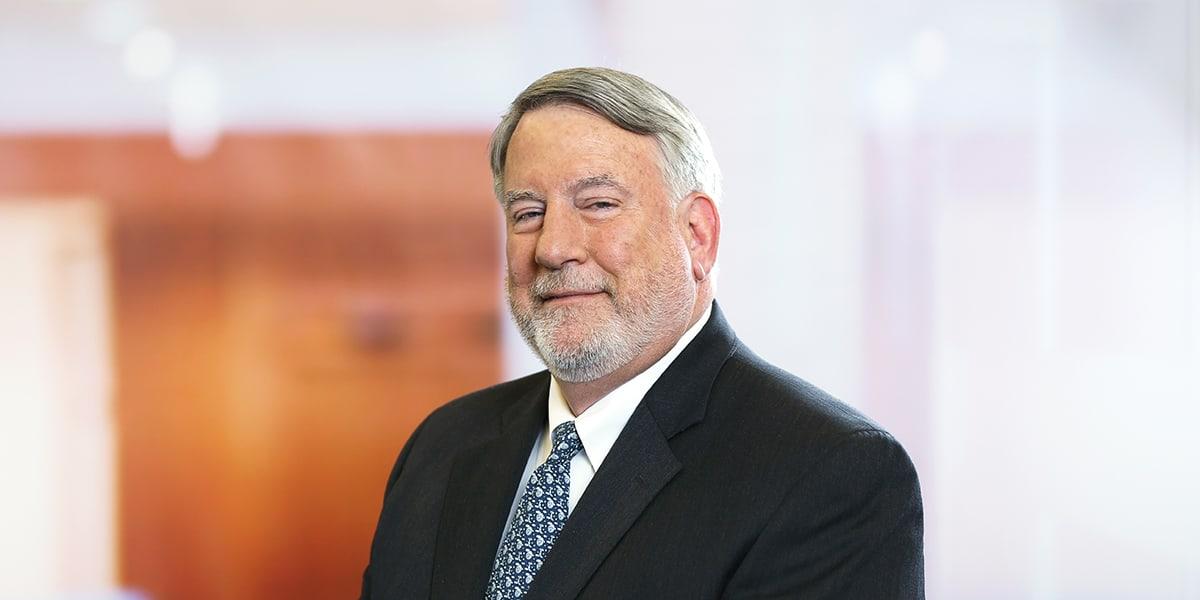 Charles is a nationally recognized public finance attorney who handles a broad range of revenue bond financings. He serves as bond counsel and counsel to underwriters on financings around the country, with a particular focus on Massachusetts and New York. He is primarily involved in financings for affordable residential developments, sports facilities, and public transportation. Charles has been consistently ranked, across publications, among the top attorneys in Boston and New York.
Charles has extensive experience in taxable and tax-exempt revenue bond financings. He has broad experience in the areas of general revenue bonds and disclosure. 
He has been directly involved as bond counsel and counsel for the underwriters with respect to financings by numerous issuers around the country, including New York State Housing Finance Agency, State of New York Dormitory Authority, Empire State Development, Massachusetts Housing Finance Agency, and the Metropolitan Transportation Authority.
Charles has been a frequent speaker on the topics of disclosure and multifamily housing programs. 
Education
St. John's University (JD)
University of Scranton (BS)
Experience
Served as Bond Counsel to MassHousing in its issuance of $66,000,000 Multifamily Conduit Revenue Bonds to finance the acquisition and renovation of a 640-unit multifamily rental housing facility in Quincy Massachusetts to preserve low cost affordable housing. This was a unique financing structuring providing a conduit construction loan in connection with a Fannie-Mae backed permanent loan and the use of Low-Income Housing Tax Credits that will allow 90% of the units at the development to remain affordable for 30 years to residents earning at or below 60% of the area median income.
Represented the New York State Housing Financing Agency as bond counsel for the remarketing of the 2008 West 37th Street Housing Revenue Bonds.
Represented MassHousing in connection with the refinement of a program in partnership with FFB and HUD for the purchase of participation interests in MassHousing loans that participate in HUD's Risk Sharing Program, ultimately allowing lower interest rates to improve and preserve affordable rental housing.
Representing the New York State Housing Finance Agency as bond counsel for the development of 325 Kent Avenue Housing Revenue Bonds, including $41.2 million in 2015 and an estimated additional $44.4 million in 2018.
Represented MassHousing in connection with all of their multi-family programs for over 20 years. In 2017, we served as bond counsel to MassHousing in connection with 10 bond issues totalling approximately $350,000,000 and 2 note issues totalling over $100,000,000 and issuer counsel in connection with their Federal Financing Bank Participation Certificate Program.
Recognition & Awards
Best Lawyers in America: Public Finance Law (2020 – 2022)
Included on the New York Super Lawyers: Bonds/Government Finance list (2010 – 2012, 2014 – 2021)
Included on the Massachusetts Super Lawyers: Bonds/Government Finance list (2004 – 2005, 2008)
Involvement
Affiliate Member, National Council of State Housing Agencies (NCSHA)
Member, NCSHA Disclosure Task Force
Member, American Bar Association
Member, Massachusetts Bar Association
Member, California Bar Association
Member, National Association of Bond Lawyers
Elected Representative, Westport, Connecticut, Representative Town Meeting