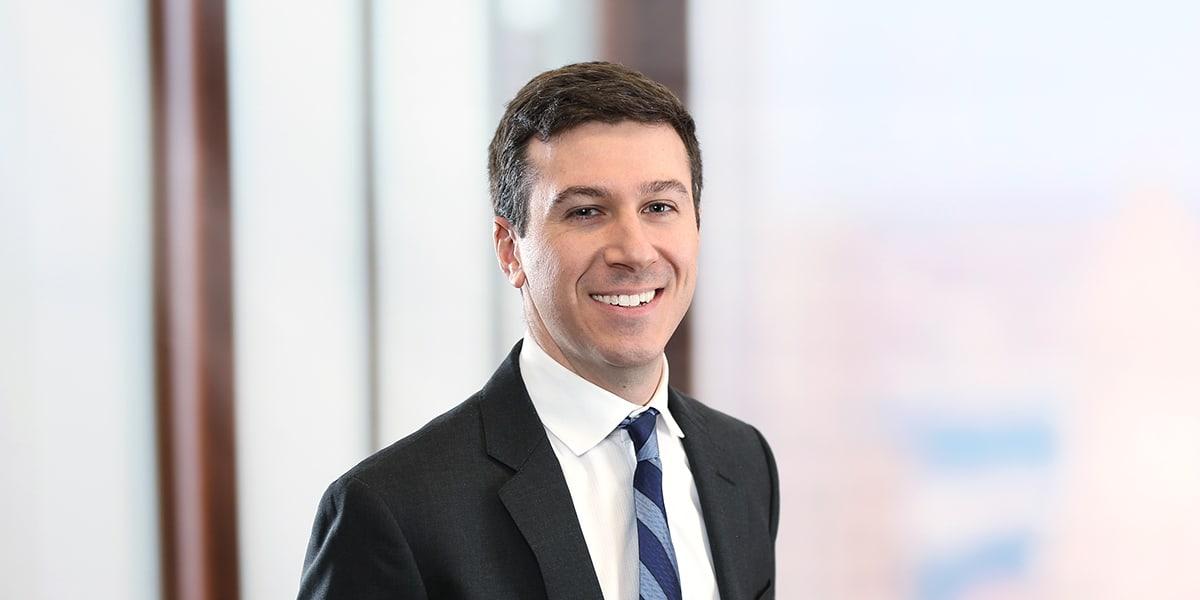 Jonathan's communications practice focuses on wireless, cable, and emerging technologies, with a particular emphasis on UAS (commonly known as drones) and wireless spectrum. He has experience with FCC and FAA procedures and rulemakings, formal and informal complaints, and FCC investigations, as well as filing and prosecuting applications with the FCC and FAA. Jonathan advises clients on compliance with FCC and FAA rules, as well as assisting in developing proposals for rule changes and analyzing the impact of proposed changes on clients.  He also assists clients with foreign government advocacy efforts, particularly in the wireless spectrum arena.  Jonathan also has extensive experience in legislative advisory work, assisting clients in understanding legislation and preparing advocacy materials for use in discussions with Congressional staff.
In addition to taking a professional interest in FAA matters, Jonathan is a student pilot.
Prior to joining Mintz, Jonathan worked as an associate at a prominent communications firm in the DC area. There he prepared FCC pleadings, applications, and various other related paperwork for clients, and advised broadcast, wireless, Internet, and trade group clients on FCC, federal, and state laws.
Jonathan is active in Mintz's pro bono practice, particularly with immigration-related cases. He speaks and reads Spanish and has experience communicating with clients exclusively in Spanish.
During his time at the University of Michigan Law School, Jonathan was an associate editor for the Michigan Telecommunications and Technology Law Review.
Education
University of Michigan (JD, cum laude)
Yale University (MA, with honors)
Yale University (BA, with honors)
Experience
Cable & Telecom Transactions
Represented TPG Global in its $2.365 billion acquisition of Wave Broadband in 2018 to create the sixth largest cable operator in the country, changing the nature of the company from a small, relatively unknown competitor to one of the most powerful cable operators in the country.
Represented TPG Global in its acquisition from Oak Hill Capital Partners and GI Partners of two cable operators, RCN Telecom Services, LLC and Grande Communications Networks, LLC. The firm acted as regulatory counsel for TPG, advising on the pre-purchase due diligence, preparing and filing applications for regulatory approval of the transaction by the FCC and state and local governments, and shepherding those applications through the approval process until completion and closing.
Unmanned Systems
Advised clients (broadcasters, trade associations, energy companies) on state and local laws regarding privacy, trespass, and other limitations imposed on the operations of small unmanned aircraft (sUAS), and the implications of possible federal preemption of state and local jurisdiction. Also, monitored legislation regarding grant of additional preemption authority to the Federal Aviation Administration.
Advised energy client on use of sUAS to inspect and monitor facilities, assisting the client in understanding the parameters of lawful use and the possibility of a waiver of the beyond-line-of-sight rule.
Prepared Section 333 Exemption of FAA rules to allow for operations of sUAS.
Advised client on compliance with FAA Part 107 rules relating to flights of UAS to avoid violation of the 'flights over people' rule.
Advised client on Part 107 and public safety rules related to disaster relief efforts following 2017 hurricanes.
Involvement
Co-chair, FCBA's Engineering and Technical Committee
Events
Moderator
Artificial Intelligence and the Communications Industry
Wiley Rein LLP, 1776 K Street, NW