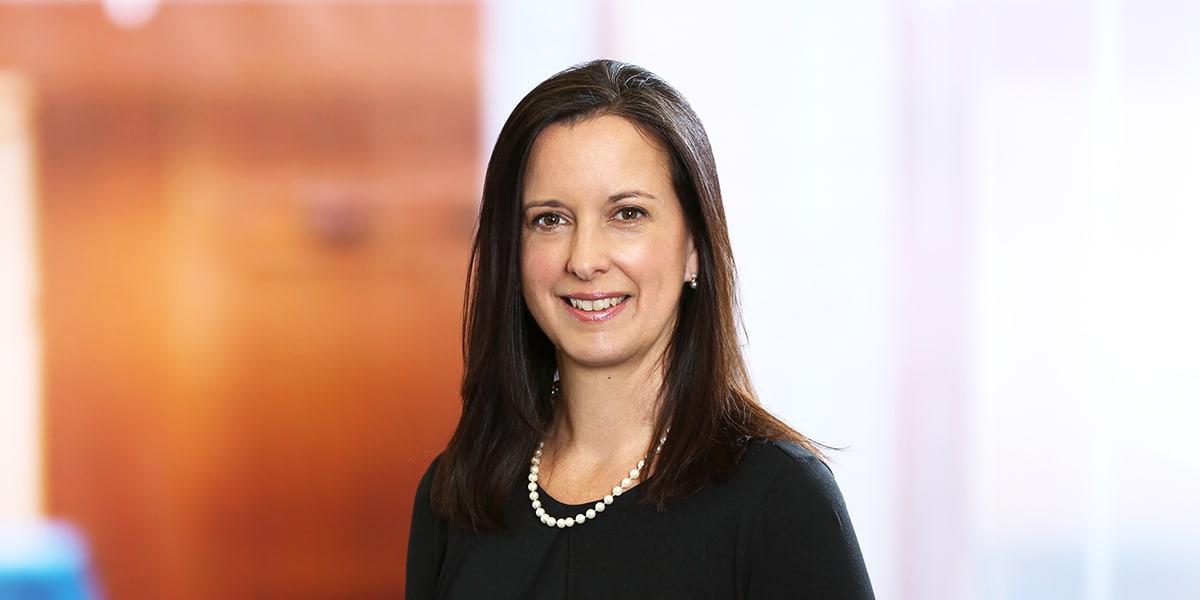 Muriel is a patent strategist trusted by her clients to help manage and grow patent portfolios covering their most important innovations. She uses her technical expertise and legal acumen to assist clients in obtaining exclusivity around key assets and ensuring they have space for growth. She guides clients in developing intellectual property strategies that are integrated with product development to maximize value by keeping IP in alignment with business goals. She has served as lead IP counsel for her clients undergoing diligence in connection with financings and acquisitions. In addition, she has worked on the other side of the deal, with both investors and companies evaluating opportunities. This dual experience brings unique perspectives to leverage on her clients' behalf, whether they are conducting the diligence or are its target.
Muriel's practice is focused on life sciences industries, with particular emphasis on biotechnology and pharmaceutics. Her clients range from academic and non-profit institutions to emerging and more established public and private companies.
Muriel has worked on a variety of technologies including molecular diagnostics, personalized medicine, gene therapy, small molecule therapeutics, vaccines, and drug delivery systems, including oral dosage forms, inhaled dosage forms, and tumor targeted theranostics. She has also worked on bioinformatics and machine learning based technologies leveraged to provide insight from genomic, epigenomic, and proteomic data for therapeutic applications; as well as natural language processing based techniques in clinical decision support.
Muriel has had considerable success with technologies that are difficult to protect in the current legal environment that persists in the US. She works closely with clients having technologies in these areas to develop worldwide patent strategies taking advantage of differences in the law across jurisdictions to provide the best possible coverage.
Muriel is committed to nurturing emerging life sciences companies in the local ecosystem through mentorship and training in conjunction with the Firm's sponsorship of organizations dedicated to accelerating the development of technologies into successful businesses. Muriel also engages in pro bono legal work outside of patent law and has served on the firm's Pro Bono Committee. She has assisted victims of persecution to obtain asylum in the United States, both through the affirmative application process and before the US immigration court. She has also assisted nonprofits with diverse matters ranging from drafting incorporation documents to obtaining federal tax-exempt status and negotiating the return of funds lost through a telemarketing scam.
Education
Fordham University (JD, magna cum laude)
Ohio State University (PhD, Biochemistry)
College of William & Mary (BS, Chemistry)
Experience
Provides ongoing patent prosecution, counseling and strategic advice to one of the nation's leading children's hospitals in diverse technologies including machine learning and molecular-based approaches for clinical decision support in diagnosis and therapy of various conditions, including inflammatory disease, cancer, and pain management, as well as Bayesian nonparametric causal inference-based methods for estimating comparative effectiveness of therapies; and cell therapy for rare genetic disorders;
Provides ongoing patent prosecution, counseling and strategic advice to Canada's largest mental health and addiction teaching hospital;
Provides ongoing patent prosecution, counseling and strategic advice to several early-stage pharmaceutical companies developing small molecule therapeutics for treating inflammatory diseases and disorders, modulating the immune response, and cancer therapy, as well as repurposing existing small molecules for therapies including cancer, neurological disorders, pulmonary diseases, and infectious diseases;
Developed and executed successful IP strategies for startup, early-stage, and late-stage biotech companies in the vaccine space including technologies related to whole cell and peptide antigen-based vaccines as well as monoclonal antibody-based vaccines against tuberculosis, respiratory syncytial virus, influenza, and other pathogens; continues to represent other early-stage companies in this space;
Assisted several small and mid-sized biotech/pharma companies in strengthening their patent portfolios prior to successful exit through acquisitions; technologies included a small molecule therapeutic for migraine headache, inhalable pharmaceutical formulations, timed and targeted release oral dosage forms, and pharmacogenomics for medication selection and dosing in psychiatry; and
Acted as technical assistant to the arbitrator in a dispute related to an anti-TNF alpha human monoclonal antibody product for treating rheumatoid arthritis.