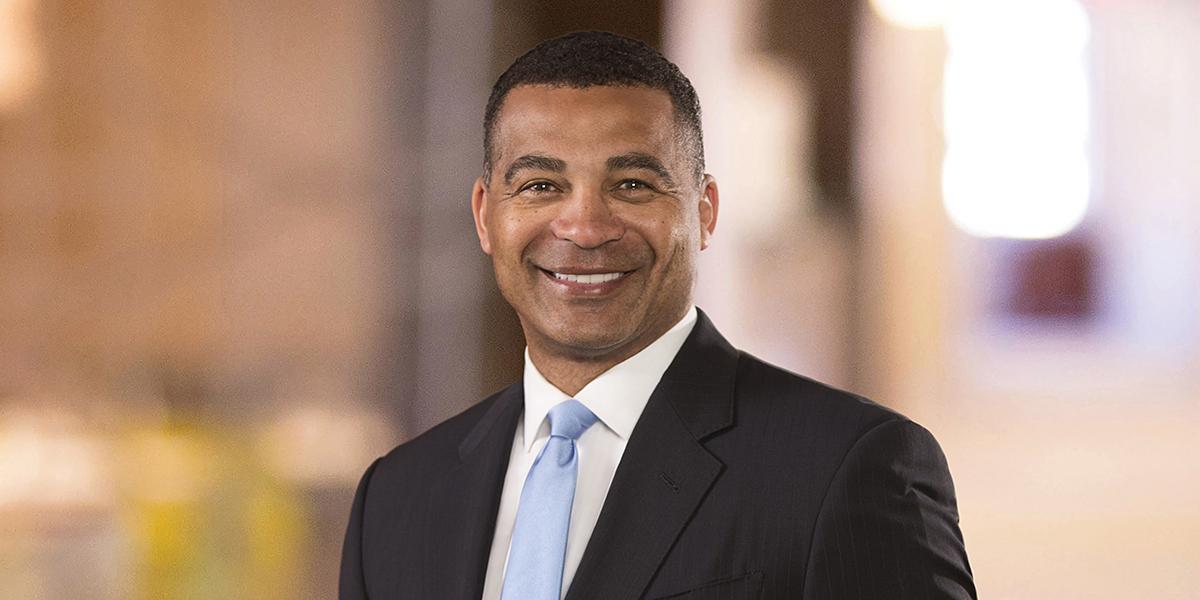 O'Kelly has collaborated with some of the world's leading companies, asset managers and emerging businesses to advance their business objectives and mitigate risk. His practice primarily involves handling employment aspects of M&A and other corporate transactions as well as employment disputes, internal investigations, and compensation matters. He works predominantly with financial services clients, including hedge funds, private equity firms, and investment firms with up to $10 billion under management, as well as C-suite executives, boards of directors, and cross-border management teams.
O'Kelly maintains a robust network of more than 80 diverse-owned and emerging private equity firms and hedge funds in the country through his involvement with the National Association of Investment Companies (NAIC). He also serves as chair of the Board of Trustees for the Virginia Retirement System, a pension plan valued at nearly $88 billion.
O'Kelly provides guidance on managing employee relationships and has helped many companies investigate and respond to allegations of employer misconduct. He has helped companies handle whistleblower allegations and investigations and conduct investigations of employee misconduct, including trade secret theft. His experience also includes conducting confidential internal company investigations related to allegations of accounting and financial wrongdoing, corporate waste, discrimination, harassment, and unethical dealings. He has also worked with companies to respond to such allegations.
To help organizations manage employee relationships and reduce their liability, O'Kelly works with them to establish industry-specific employment policies and to provide board members and managers with compliance and employment training. He also conducts compensation audits to mitigate risks related to pay disparity issues. O'Kelly has significant experience helping clients develop, negotiate, and draft executive employment, noncompete, independent contractor and consulting, severance, change in control, and other complex agreements. In addition, he handles equity-based compensation and incentive plans and helps clients assess the risks associated with terminating employment and independent contractor relationships.
Prior to joining us in 2018, O'Kelly established, grew, and managed the DC, Virginia, and Maryland offices of a large national law firm. His experience also includes working with other prominent law firms in the DC area. From 2005 to 2007, he was a Member at Mintz. O'Kelly also clerked with the Honorable Judge Gerald Bruce Lee of the Fairfax County Circuit Court in Fairfax, Virginia.
He is frequently invited to lecture and present on employment law matters, including issues related to employment due diligence in business transactions, executive employment agreements, trade secrets, and D&O risk mitigation.
Education
George Mason University (JD)
Longwood University (BS)
Experience
Internal Investigations
Advised the Audit Committee of a publicly traded company and conducted internal investigation based on whistleblower allegations related to a key member of the Executive Leadership Team
Advised Board of Directors of a large non-profit and conducted internal investigation based on allegations from senior management of an inappropriate relationship between the Chief Executive Officer and General Counsel and other violations of Conflict of Interest Policy
Advised the Administration and Compensation Committee of a large private company and conducted investigation based on claims of disparate treatment in compensation and promotions
Advised the Board of Directors of high-profile non-profit and conducted an internal investigation based on suspicions of fraud, abuse and of violation of the organization's conflict of interests, expense and reimbursement policies.
Advised Board of Directors of a publicly traded company and conducted investigation based on complaints of mismanagement and waste related to internal technology modernization projects
Transactional Guidance
Currently assisting a NY-based investment firm by sourcing and seeking access to additional capital
Currently representing a Chicago-based investment bank and management firm in raising their first fund, in addition to performing work related to bonds and issuances
Currently representing a global investment and advisory firm with $55 billion under management in employment and corporate matters
Recognition & Awards
Best Lawyers in America: Litigation - Labor and Employment (2017- 2021)
Included on the DC Super Lawyers Employment & Labor, Employment Litigation: Defense, and Business/Corporate list (2014 – 2020)
Involvement
Chair, Board of Trustees, Virginia Retirement System (an almost $88 billion public pension plan)
Chairman, Epsilon Zeta Boule Foundation
Co-general counsel, National Association of Investment Companies
General counsel, MVP International Athletics