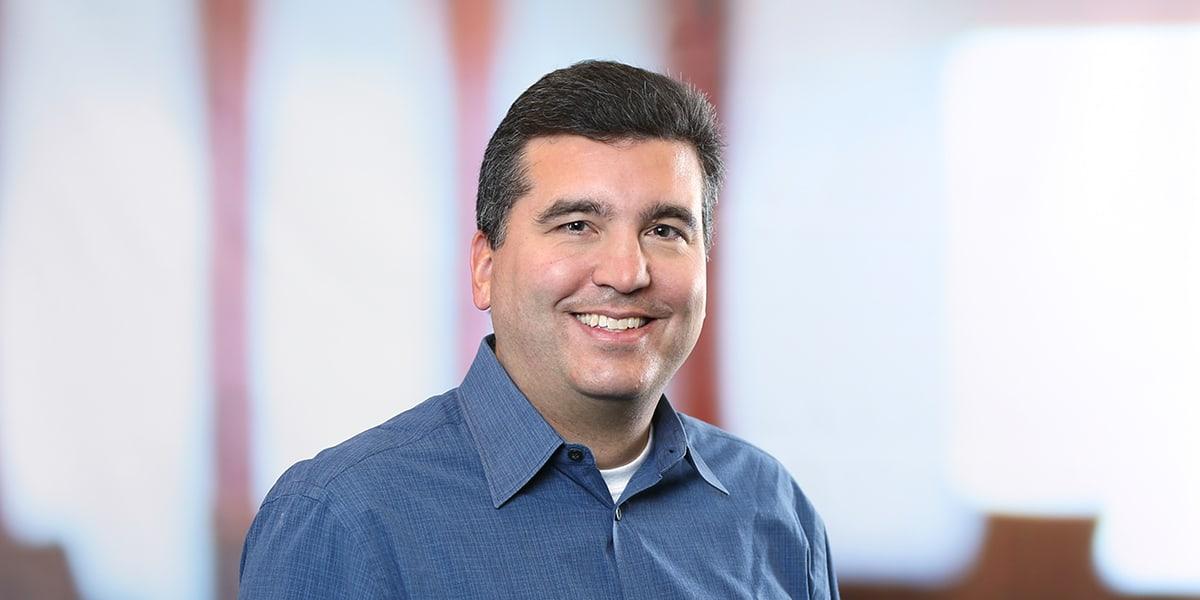 Steve is an intellectual property attorney who specializes in patent prosecution and portfolio management for US and international companies in the semiconductor, automotive, consumer electronics, and other high technology fields. He helps clients obtain and enforce patents involving mechanical, electrical, computer hardware and software, and materials science innovations as well as household consumer products and business methods. His practice also encompasses patent litigation, preparing infringement and validity opinions, and handling patent appeals before the US Patent and Trademark Office. He was previously a patent examiner at the USPTO, where he reviewed manufacturing and packaging systems patent applications.
Steve's practice focuses on obtaining and enforcing U.S. and international patents in the mechanical, electrical, computer, and materials science arts. He has prosecuted numerous patent applications for inventions including semiconductor devices, automotive systems and components, image processing devices, telecommunications devices, household consumer products, medical devices, computer hardware and software, and business methods.

Steve specializes in actively prosecuting and managing substantial patent portfolios for U.S. and non-U.S. companies in high technology fields such as semiconductor manufacturing and consumer electronics. Steve readily uses cost-saving approaches to advance cases in the U.S. Patent and Trademark Office, including the After Final Consideration Pilot Program (AFCP 2.0) and Pre-Appeal Brief Request for Review, in order to reduce incidence of appeals.

In addition, Steve counsels clients, prepares infringement and validity opinions, and handles patent litigation cases. He frequently provides litigation support and infringement/validity analysis for technologies such as electrophotographic reproduction systems, consumer products, and medical equipment.

Steve's practice extends to several jurisdictions outside of the United States and to intellectual property organizations. He has argued successfully in oral and written proceedings before the U.S. Board of Patent Appeals and Interferences. Following law school, Steve was a patent examiner at the U.S. Patent and Trademark Office, where he examined patent applications in the fields of manufacturing and packaging systems and methods.
Education
Suffolk University Law School (JD, cum laude)
University of Illinois (BS, Mechanical Engineering)
University of Illinois (BA)
Experience
Prepared infringement and invalidity opinions for a major multinational consumer electronics firm
Handles a substantial portfolio of utility patents for a prominent Taiwanese semiconductor packaging company
Manages a portfolio of utility and design patents for a market-leading U.S.-based consumer products company
Recognition & Awards
Member, American Intellectual Property Law Association
Member, Boston Bar Association
Presenter, ACI Patent Reform Conference (New York, 2014)
Coach and Manager, Newton North Little League (2010-16)
Viewpoints
April 17, 2018
|

Blog

|

By Steven Jensen, Jonathon Western
Software patents are generally directed to a sequence of steps or rules, i.e., an algorithm, performed by a computer programmed to carry out the algorithm.  Because algorithms are inherently functional in nature, software patent claims are frequently written using functional, as opposed to structural, terms.
April 21, 2017
|

Blog

|

By Steven Jensen, Jonathon Western
MPEP §2103(VI) states that when a rejection is imposed, the "Office action should clearly communicate the findings, conclusions and reasons which support them."  Examiners commonly satisfy this requirement by citing one or more prior art references allegedly teaching each of the limitations of a claim.
March 24, 2017
|

Blog

|

By Steven Jensen
While design patents are gaining wider attention—thanks in part to the highly-publicized litigation involving Samsung and Apple—they still remain an underutilized form of intellectual property (IP) protection. This blog discusses the benefits of design patent protection, and what is required to obtain a design patent.