California Publishes Proposed Regulations for the Pre-Closing Review of Health Care Transactions: What You Need To Know Before January 1, 2024
January 1, 2024 is rapidly approaching, which is when California's new Office of Health Care Affordability (OHCA) is set to begin advance regulatory review of certain health care mergers, acquisitions, affiliations, and other arrangements that result in material changes of assets, control, or governance.
As further explained in our previous post, subject to certain exceptions, the following entities will soon be subject to potential prospective transaction review: health care service plans, health insurers, third party administrators, hospitals, hospital systems, fully integrated delivery systems, pharmacy benefit managers, physician organizations (with greater than 25 physicians), and other providers (e.g., ASCs, certain clinics, clinical labs, imaging facilities, and other health facilities) (collectively, Health Care Entities).
The law establishing OHCA left many details regarding the types of transactions that would be subject to review to be established by emergency regulations, which have been proposed and are available here. A public workshop will be held on August 15, 2023 (more information here), allowing for public comment and the written comment period will be open until August 31, 2023. The final emergency rulemaking package is expected to be submitted in October 2023. As further discussed below, the proposed regulations answer several key questions regarding how health care transactions will likely be impacted going forward. 
When Will Transactions Require Notice to OHCA Under the Proposed Regulations?
Effective January 1, 2024, advance notice must be given to OHCA for certain health care transactions entered into on or after April 1, 2024. Determining whether notice is required for a particular transaction involves a multi-step analysis under the proposed regulations, as further discussed below. 
Step 1: Are the Entities Involved Subject to the Notice Requirement? 
As discussed above, the law applies to "Health Care Entities", which include certain health care providers and payers. The proposed regulations offer additional clarifications on which entities are required to provide notice:
Management services organizations can qualify as payers if they serve third party administrator functions or otherwise arrange for the purchase of health care services on behalf of employees, dependents, or retirees.
Affiliates, subsidiaries, and other entities that (1) control, govern, or are financially responsible for the Health Care Entity or that (2) are subject to the control, governance, or financial control of the Health Care entity are subject to the law.
While physician organizations with fewer than 25 physicians are not considered Health Care Entities subject to notice requirements, transactions involving these entities may still require notice by other parties to the transaction.
Step 2: Does the Health Care Entity Involved Meet Threshold Notice Criteria?
The Health Care Entities described above would be subject to notice requirements under the proposed regulations if they meet any of the following thresholds:
The entities have annual revenue of at least $25 million or own or control California assets of at least $25 million.
The entities have annual revenue, of  at least $10 million or own or control California assets of at least $10 million and are involved in a transaction with any Health Care Entity satisfying the above $25 million threshold.
The entities are located in or serving at least 50% of patients residing in a health professional shortage area (HPSA).
For example, if Health Care Entity A exceeds the $25 million threshold and it is contemplating a transaction with Health Care Entity B, which has $5 million in annual revenue and does not serve patients in a HPSA, only Health Care Entity A would be subject to notice requirements for the transactions involving a "material change" described in Step 4. However, if Health Care Entity B had $15 million in annual revenue, or 55% of its patients reside in a HPSA, both Health Care Entity A and Health Care Entity B would be subject to notice requirements for the same transactions. 
Step 3: Does An Exception to the Notice Requirement Apply?
As discussed in our previous post, transactions already subject to review by the Attorney General, Department of Insurance, and Department of Managed Health Care, as well as county transactions, are exempt from notice requirements, but may be referred to OHCA for review by those agencies. Under the proposed regulations, a transaction would not be subject to notice requirements if Health Care Entities are under common ownership or undergo corporate restructuring.
Step 4: If the Health Care Entity is Subject to Notice Requirements, Does the Transaction Itself Require Notice?
Under the proposed regulations, only certain types of transactions are a "material change" requiring notice.  Some involve assessment of additional financial thresholds, including transactions that:
involve health care services and that have a fair market value of at least $25 million;
will increase annual revenue of any Health Care Entity party by at least $10 million or 20% of annual revenue at normal or stabilized levels of utilization or operation;
involve the formation of a new Health Care Entity, affiliation, partnership, joint venture, or parent corporation for the provision of health services in California that is projected to have at least $25 million in annual  revenue at normal or stabilized levels of utilization or operation, or have control of assets related to the provision of health care services valued at $25 million or more; and
involve a Health Care Entity joining, merging, or affiliating with another Health Care Entity, affiliation (except collaboration on clinical trials or graduate medical education), partnership, joint venture, or parent corporation related to the provision of health care services where any Health Care Entity has at least $10 million in annual revenue. 
Just more than half of the "material change" transactions subject to notice requirements do not involve financial considerations, including transactions that:
involve the sale, transfer, lease, exchange, option, encumbrance, or other disposition of 20% or more of the assets of any health care entity in the transaction;
involve a transfer or change in control, responsibility, or governance of the health are entity (as defined by proposed regulation);
contemplate an entity negotiating or administering contracts with payers on behalf of one or more providers and the transaction involves an affiliation, partnership, joint venture, accountable care organization, parent corporation, management services organization, or other organization;
change the form of ownership of a health care entity that is a party to the transaction, including but not limited to, a change from a physician-owned to private equity-owned entity and publicly held to a privately held form of ownership; and
involve one health care entity party that has consummated any transaction regarding provision of health care services in California with another party to the transaction within ten years prior to the current transaction.
Health Care Entities meeting threshold requirements and without an applicable exception will be required to submit a notice to OHCA for the above transactions. Careful consideration of these requirements will be material to evaluating health care transactions going forward due to the potential to increase transaction costs, the extension of transaction time lines, and the increase in agency and public scrutiny.  
Are There Substantial Notice Submission Requirements and Review Factors?
Yes, under the proposed regulations filing notice will be a significant undertaking. The proposed notice regulations require the parties to provide a substantial amount of information to OHCA in narrative form relating to the parties, the transaction, and the potential impact of the transaction along with copies of transaction documents, certified financial statements, and other supporting documentation.  Notably, the following information (among others) would be required along with supporting documentation:
general public impact or benefits of the transaction, including quality and equity measures and impacts;
expected competitive impacts;
description of current services provided and expected post-transaction impacts on health care services, including services and service locations, patient populations served, community needs assessments, charity care, and community benefits programs;
description of any other prior transactions between the Health Care Entities who are parties to the proposed transaction within the last ten years that affected or involved the provision of health care services; and
description of potential post-transaction changes relevant to ownership, governance, operations, staffing and effect of transaction on employees, and impact on city and county contracts.
The proposed regulations provide limited additional information regarding the initial notice review process while also detailing the factors that will be considered should OHCA decide to conduct a cost and market impact review (CMIR). The CMIR process will involve examining a Health Care Entity's business and its relative market position, and may include any factors that the OHCA determines are in the public interest, in addition to:
the effect on the availability or accessibility of health care services to the community, including the accessibility of culturally competent care; 
the effect on the quality of health care services; 
the effect of lessening competition or tending to create a monopoly;
the effect on any Health Care Entity's ability to meet health care cost targets;
whether the parties to the transaction have been parties to any other transactions in the past ten years that have been below notice thresholds; and 
consumer concerns including allegations against any Health Care Entity that is a party to the transaction related to access, care, quality, equity, affordability, or coverage.
Health Care Entities contemplating a transaction should review the notice requirements and review factors in detail in order to assess how much time (and additional funds) will be needed to collect documents, perform the analysis necessary to provide the requested notice information, and anticipate additional information and analyses that may be requested during the CMIR process. 
Under the Proposed Regulations, How Long Will it Take Before a Transaction Can Actually Close?
Transactions subject to notice requirements may not proceed without first obtaining a waiver (which could take a minimum of 150 days) or until 60 days after a CMIR is completed and the final report is issued (which could be more than a year from when the notice is submitted to OHCA).
Notice must be filed at least 90 days in advance of the proposed transaction and generally the 60 days OHCA has to evaluate whether a CMIR will be required begins when all the information required under the proposed regulations is submitted, but this time frame can be extended if:
OHCA and the notice submitter mutually agree to a later date;
further information is requested from OHCA or there is another agency or court that is reviewing the transaction (both of which stop the clock until resolved); or
the scope of transaction materially changes (in which case the process starts over at day one).
Under the proposed regulations, OHCA has 90 days from its final determination that a CMIR will be conducted to complete the CMIR, which may be extended by up to 45 days. This time line may be even further extended if additional documentation is necessary to complete the review, or if necessary to allow for other agency/court review. There is no time limitation specified in the proposed regulations for these extensions of time.
A final report will be issued within 30 days of the comment period (which is 10 business days) closing unless extended by OHCA for "good cause shown," which includes requiring additional time to review and evaluate written comments regarding the preliminary report. Once the final report is issued, the parties must wait 60 days before completing the transaction. During that period, there is the potential for lawsuits and actions from other agencies to further push back the time line.
Next Steps
The proposed emergency rulemaking process will allow for public comment, so stakeholders should review the regulations and consider whether there are open questions or issues created under the proposed rules that merit public comment. Also, Health Care Entities should consider evaluating any pending transactions to determine whether they will close before April 1, 2024, and if not, consult counsel to evaluate whether pre-closing notice will be required and what the potential implications will be for the arrangement structure, terms, and the anticipated closing date (which should be re-confirmed after the emergency regulations are finalized). 
Authors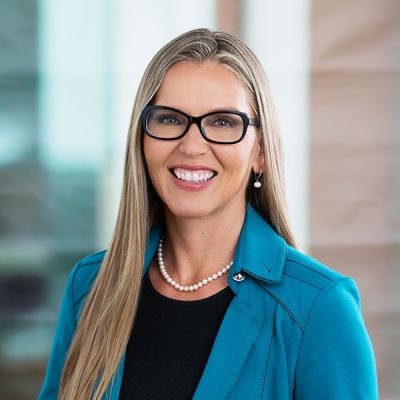 Lara D. Compton is a Mintz Member and a trusted advisor to clients ranging from traditional health care providers to digital health platforms as they navigate the challenges of health care innovation. She focuses on HIPAA data privacy and other regulatory issues, fraud and abuse laws, and business planning and operational issues.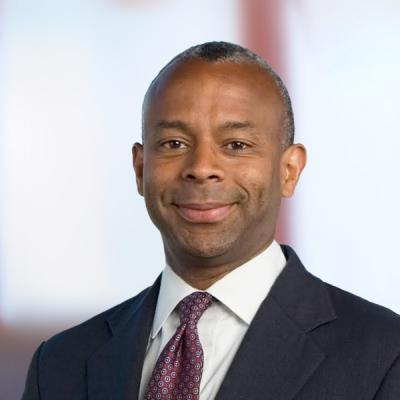 Daniel A. Cody is a Member at Mintz who represents clients across the health care and life sciences sectors, including the digital health industry, providing strategic counseling and leading civil fraud and abuse investigations. His practice encompasses a broad range of complex regulatory, compliance, privacy, and transactional matters.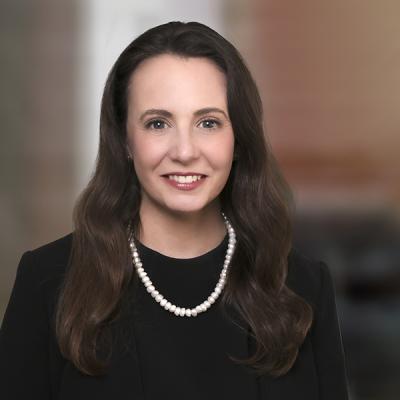 Kathryn F. Edgerton is a Member at Mintz and a Certified Information Privacy Professional (CIPP-US) who advises hospitals and other health-related organizations on a broad range of transactional, regulatory, and strategic issues. Her clients include physician organizations, long-term and behavioral health providers, telemedicine providers, home health providers, and medical spas.