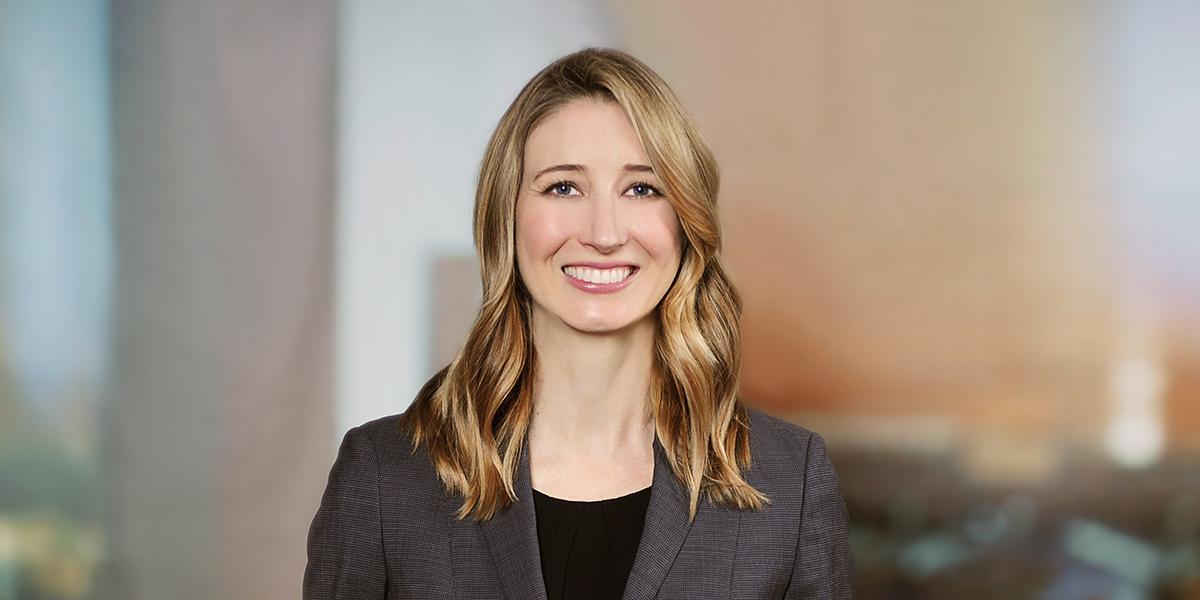 Abby's wide-ranging insolvency and litigation practice focuses on representation of secured and unsecured creditors in bankruptcy cases and other insolvency proceedings in California and nationwide. She routinely represents parties in litigation related to insolvency and distressed debt in state and federal court, as well as purchasers and sellers of distressed assets and bankruptcy trustees and receivers. In addition, Abby has successfully represented numerous chapter 11 debtors through plan confirmation. Outside of the insolvency arena, Abby has significant judgment enforcement experience. Abby's clients value her practical, business-oriented approach to resolving legal issues and her ability to coordinate and manage proceedings pending in multiple courts to achieve positive litigation outcomes.
Education
University of California - Berkeley (JD)
Washington and Lee University (BA, magna cum laude)
Experience
Represented real estate investors in obtaining judgment of dismissal, prior to discovery, in $50 million fraudulent transfer case brought by liquidating trustee of bankrupt offshore fund.
Represents indenture trustees and master trustees in connection with receivership and bankruptcy proceedings in California and Florida to recover hundreds of millions of dollars in debt.
Represents competitor and creditor of debtor in large utility bankruptcy.
Represents unsecured creditor of wholesale pharmacy in successful pre-bankruptcy litigation to recover $9 million debt and in bankruptcy case.  Obtained conversion of the case, on an emergency basis, shortly after petition date to staunch ongoing theft and fraud by former management.
Represents real estate investor in enforcement of $20 million judgment against former business associate.
Represented numerous secured creditors in litigation to enforce promissory notes in state and federal court.
Represented unsecured creditors in confirming creditor chapter 11 plan in contested bankruptcy case of failed real estate developer.
Represented secured creditor in purchase of substantially all assets of bankrupt developer of membranes for industrial separation and purification processes, and in settlement with committee and aggressive undersecured junior creditors – with sale and settlement consummated within sixty days after petition date.
Represented purchaser of bankrupt cellulosic ethanol plant and cogeneration facility from Abengoa Bioenergy and Biomass of Kansas, LLC for $48.5 million.
Represents chapter 11 trustee in sale of water utility and numerous real estate assets. 
Represented supervisory board of liquidating trust in obtaining dismissal of claims for equitable subordination and breach of fiduciary duty in At Home bankruptcy.
Represented luxury boutique hotel in selling assets and confirming chapter 11 plan during heavily contested bankruptcy case, including preventing confirmation of secured creditor's competing plan, allowing equity holders to receive significant distribution.
Represented chapter 11 debtor in objecting to secured creditor's claim, ultimately reducing the claim by nearly $2 million.
Represented residential and commercial real estate developers in confirmation of chapter 11 plans.
Recognition & Awards
Named a 2022 Visionary for Los Angeles Times Banking and Finance Magazine: Trends, Updates and Visionaries.
Named a 2021 Business of Law Visionary in the Los Angeles Times B2B Publishing's Business of Law: Trends, Updates, Visionaries magazine
Los Angeles Business Journal: Women of Influence - Attorneys (2021)
Los Angeles Times Business of Law: Finalist Visionaries Leadership Award (2021)
Los Angeles Business Journal: Top Women Attorneys (2020)
Los Angeles Business Journal: Leaders in Law - Firm Attorney Nominees (2019); Finalist - Bankruptcy (2020-2021)
Southern California Super Lawyers Rising Star: Bankruptcy (2019)
Southern California Super Lawyers Top Women Attorneys Rising Star: Bankruptcy (2019)
San Diego Super Lawyers Rising Star: Bankruptcy (2018)  
One of 40 attorneys selected to participate in the National Conference of Bankruptcy Judges' Next Generation Program (2016)
Case Studies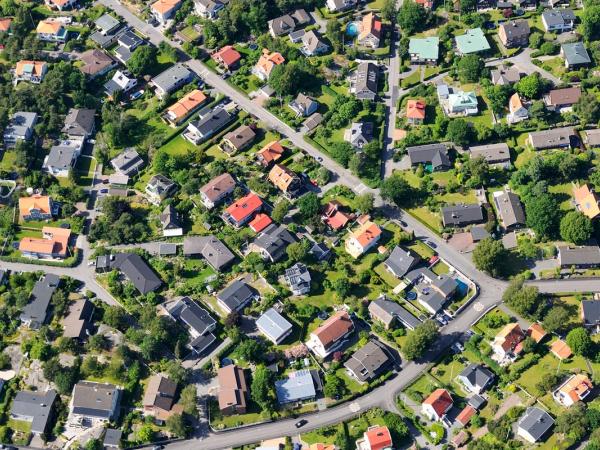 Case Study
Mintz's Bankruptcy & Restructuring team achieved a significant victory by obtaining complete dismissal (at the pleading stages) of a lawsuit brought against our clients by a liquidating entity, which sought to recover at least $50 million in damages based on allegedly fraudulent transfers of real estate during and after a bankruptcy case.
Recent Insights
Events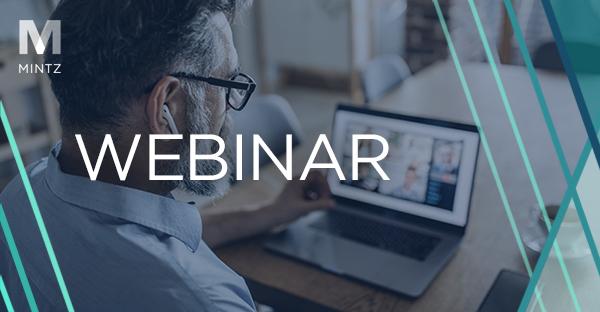 This webinar will consider the initial impact of COVID-19 and the governmental response on traditional creditor rights and offer practical considerations to navigate the shifting financial and legal landscape presented in these challenging times.
Brochures
Contributor, ABI's Quick Evidence Handbook (2d ed.), American Bankruptcy Institute (Apr. 2018)
Co-author, The Kodak Bankruptcy: The Valuation and Sale of IP Assets, The Bankruptcy Strategist (Apr. 2012)
Co-author, Pushing the Envelope: Third Party Releases Under Chapter 11 Plans, American Bankruptcy Institute Winter Leadership Conference (Nov. 2011)
Publications
Contributor, ABI's Quick Evidence Handbook (2d ed.), American Bankruptcy Institute (Apr. 2018)
Co-author, The Kodak Bankruptcy: The Valuation and Sale of IP Assets, The Bankruptcy Strategist (Apr. 2012)
Co-author, Pushing the Envelope: Third Party Releases Under Chapter 11 Plans, American Bankruptcy Institute Winter Leadership Conference (Nov. 2011)
Editor of Mintz Bankruptcy & Restructuring Viewpoints blog