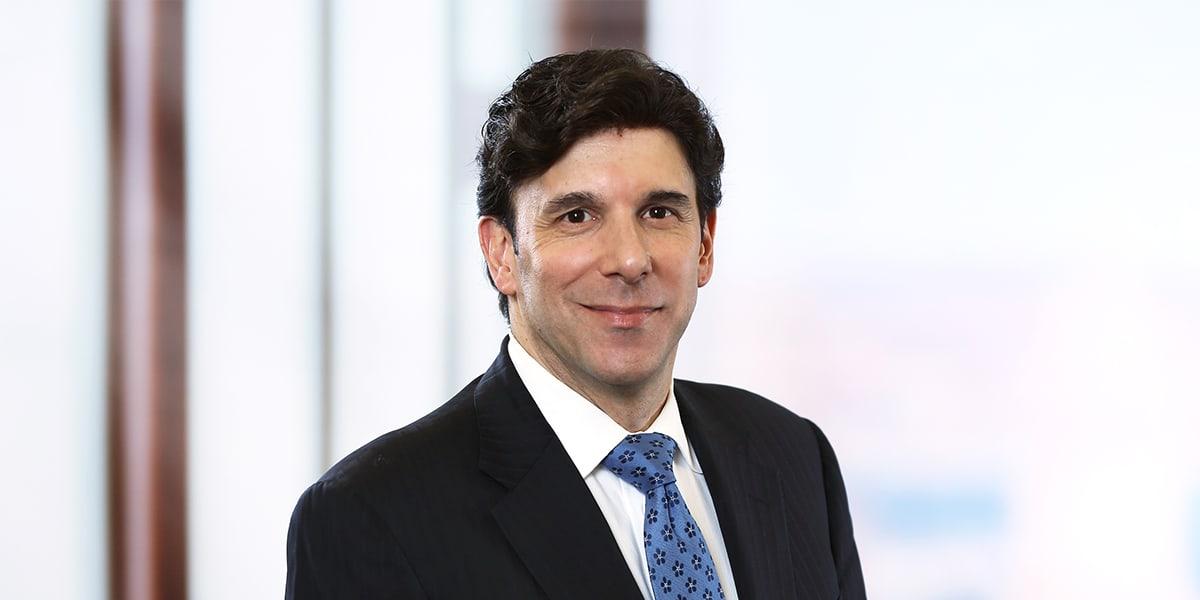 Adam is an experienced and trusted advisor to investment funds and managers, deftly guiding them through structuring and fund formation, and regulatory / compliance issues. He represents a wide array of funds and helps lead the direction of the firm's practice. His regulatory expertise includes the Investment Advisers Act, Investment Company Act of 1940, Commodity Exchange Act, and broker-dealer and bank regulatory issues. Adam also advises family offices and institutional investors on their investments into funds.
Adam focuses his practice on counseling private equity funds, hedge funds, broker-dealers, banks, and registered investment companies on formation and structuring, and regulatory and compliance issues. He represents both well-established and start-up entities.
Private Equity Fund, Hedge Fund and RE Fund Sponsors. Adam forms and structures US and international private investment funds and advisors, including hedge funds, private equity funds, funds-of-funds, and real estate funds, and advises them on the full range of compliance and regulatory issues, including the Investment Advisers Act, Commodity Exchange Act, Investment Company Act of 1940, broker-dealer solicitation, and the JOBS Act, among other securities law issues.
Fund Investor Representation. Adam also represents numerous institutional investors in their investments into all types of funds. His LP clients include family offices, universities, and governmental institutions.
EB-5 Sponsors. Adam represents PE firms, developers and other businesses seeking capital through the EB-5 investor visa program, forming and structuring the entities involved in the offering, and providing counsel on compliance issues and the entire EB-5 offering process.
Broker-Dealer; Market Regulation. His practice in areas of broker-dealer and market regulation includes FINRA rules, net capital, custody, foreign broker-dealers, insider trading, anti-money laundering regulations, and other laws and regulations such as Regulation M, MSRB rules, and OFAC and PATRIOT Act issues.
Bank Regulatory. Adam is experienced in US bank regulatory and compliance issues as well, having counseled clients on matters regarding the Volcker Rule and other Dodd-Frank Act provisions, transactions under Sections 23A and B, credit risk policies, bank-broker dealer exceptions, and securities credit regulations. Adam was previously Senior Counsel at The Bank of New York.
Registered Investment Companies. Additionally, Adam has experience in the formation of mutual funds, serving as counsel during the formation of the funds and other business development companies and as counsel on regulatory and compliance issues thereafter.
Asset Managers. He also regularly advises asset managers and registered investment advisors on regulatory and compliance issues, and is experienced in SEC enforcement actions and investigations.
Adam serves on the Private Investment Funds Committee of the Association of the Bar of the City of New York.
During law school, Adam served as the Notes Editor of the Columbia Law Review. Following law school, Adam clerked for Hon. Wilfred Feinberg, U.S. Court of Appeals, Second Circuit, and for Hon. Myron Thompson, Chief Judge, U.S. District Court, Middle District of Alabama.
Education
Columbia Law School (JD, Harlan Fiske Stone Scholar)
Cornell University (BA, Phi Beta Kappa, cum laude, Dean's List)
Recognition & Awards
Lawyers Alliance for New York Cornerstone Award
Empire State Counsel Honoree, New York State Bar Association
New York City Council Proclamation Award for pro bono work
Project Reach Youth Annual Award