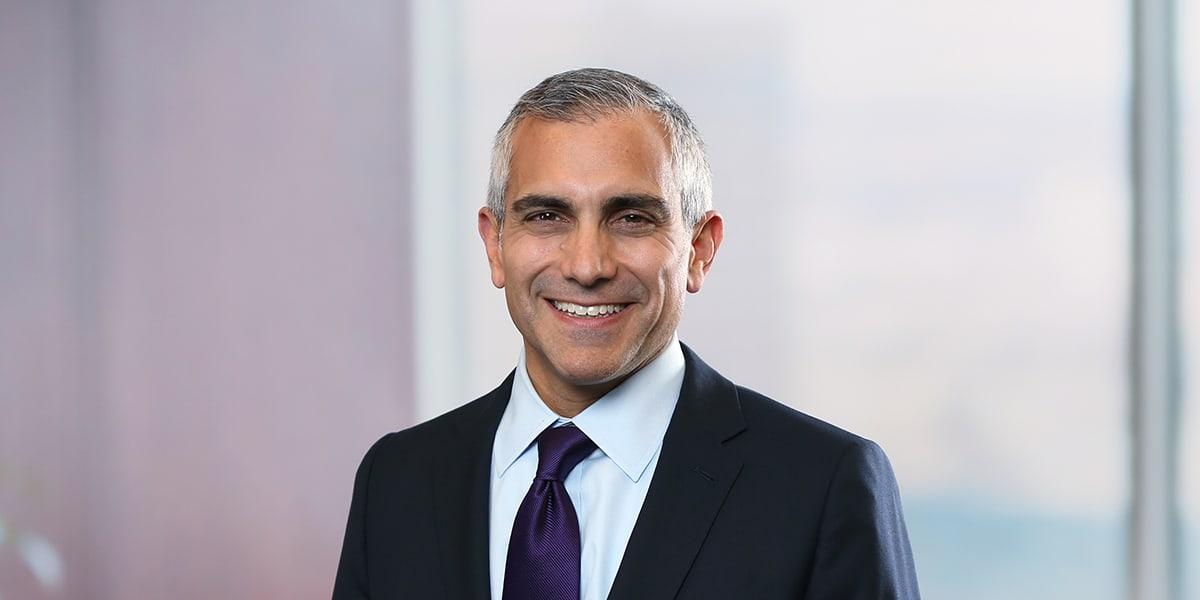 Adam L. Sisitsky
Member / Co-chair, Securities Litigation Practice
+1.617.348.1689
Adam is a highly experienced trial attorney with a broad range of complex commercial litigation capabilities. Business cases and securities litigation are a particular focus for Adam, who Co-chairs the firm's Securities Litigation Practice. Corporations and individuals with significant fiduciary responsibilities, including officers, directors, and accountants, rely on Adam's counsel.
Adam's practice encompasses a wide range of matters focusing on business and securities litigation, internal investigations, and government enforcement actions. Adam represents corporations, officers, directors, accountants, and other individuals in SEC investigations and enforcement proceedings, as well as in civil litigation. He routinely counsels public and private companies and others in matters involving compliance issues, including matters arising under the Foreign Corrupt Practices Act (FCPA).
As part of the firm's EB-5 practice working group, Adam also represents regional centers, issuers, and borrowers in connection with both routine and complex issues that arise in EB-5 transactions. He also counsels EB-5 regional centers and issuers in risk mitigation and policy development, as well as on FCPA issues in connection with the marketing of EB-5 investments outside the United States.
In 2001 to 2002, while on leave from the firm, Adam practiced as a Special Assistant District Attorney in the Middlesex County (MA) District Attorney's Office. During that time, he prosecuted and tried numerous drug, assault, domestic violence, and motor vehicle cases in bench and jury sessions and argued bail hearings, motions to suppress, and probation violations and surrenders.
In addition to his litigation experience, Adam has published numerous articles on securities-related topics and co-authored the Securities Litigation chapter in the definitive Massachusetts Continuing Legal Education compilation, Business Torts of Massachusetts. He has also served as a trial advisor to the Harvard Law School Trial Advocacy Workshop.
During law school, he served as executive case and note editor of the New England Law Review. Adam was also a New England Scholar, and was twice a recipient of the Trustees' Academic Scholarship Award.
Adam also serves as a member of the Joint Bar Committee on Judicial Appointments, an independent and nonpartisan entity responsible for reviewing the qualifications of applicants for judicial appointment to all courts of the Commonwealth of Massachusetts.
Education
New England Law (JD)
Framingham State College (MA)
American University (BS)
Experience
Represented Apollo Global Management, LLC and its portfolio company, The Fresh Market, as coordinating litigation counsel in multiple merger objection suits arising from the acquisition of The Fresh Market in March of 2016 by certain Apollo affiliates. Following the acquisition, ten separate suits were filed in federal and state courts in Delaware and North Carolina. Mintz successfully negotiated the resolution of all ten complaints in the Delaware Chancery Court and federal district court in the Middle District of North Carolina.
Trial counsel in S.D.N.Y. to former CFO of two-and-a-half billion-dollar company based in China, in a securities class action relating to the company's 2011 financial collapse. Having obtained an $880 million default judgment against China-based corporate defendants, Plaintiff's alleged that the CFO had acted recklessly and made misstatements about the company's financial health. Secured a favorable jury verdict and resulting settlement that required no monetary payment from the CFO.
Represented a global pharmaceutical manufacturer in a highly publicized antitrust MDL class action antitrust litigation, which was the first alleged pharmaceutical "pay-for-delay" case to go to trial since the Supreme Court articulated a new controlling legal standard in its 2013 decision in FTC v. Actavis. Case settled on favorable terms.
Secured, on behalf of a public company client, a $100 million settlement in connection with a dispute concerning investments made on its behalf in certain failed auction rate securities
Secured a jury acquittal for the former CEO of a publicly-traded corporation charged with criminal tax evasion arising from an options backdating investigation.
Served as counsel for a pharmaceutical company in a securities class action alleging that our client and certain of its officers and directors violated Rule 10(b)-5 in connection with the alleged failure to disclose clinical trial results for a product being developed by the company. Case dismissed without prejudice.
Represented a public company defendant in a four-week jury trial that successfully defeated a $30 million punitive damages claim brought in the Business Litigation Session of the Massachusetts Superior Court.
Obtained a defense verdict on all claims after a jury trial on behalf of several public company officers and directors in a securities fraud case in federal court in Massachusetts.
Represented the CEO of a global media company in shareholder litigation, consolidated in the Delaware Court of Chancery, pertaining to a "going private" transaction. Achieved settlement on very favorable terms for the client.
Secured a complete motion to dismiss in a securities class action case on behalf of PriceSmart Inc., a large multinational operator of membership warehouse clubs, and its former executives. The case, brought in the Southern District of California, centered on allegations that the company misled the public about its performance, among other missteps.
Recognition & Awards
Benchmark Litigation: Litigation Star (2020 – 2022)
Massachusetts Super Lawyers: Rising Star – Securities Litigation (2005 – 2009)
Benchmark Litigation: Future Stars (2009)
Greater Boston Chamber of Commerce: Boston's Future Leaders (2009)
Involvement
Co-Chair of Securities Enforcement and Civil Litigation Subcommittee, Boston Bar Association
Past advisor, Harvard Law School Trial Advocacy Workshop
Member, American Bar Association
Member, Massachusetts Bar Association
Member, Boston Bar Association
Corporate member (since 1999), Greater Boston Legal Services
Board member, Jewish Family Service of Metrowest
Board member, Framingham Historical Society and Museum
Recent Insights
Events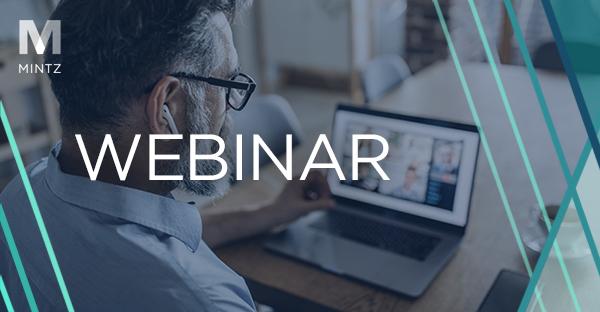 Please join Mintz for a lunchtime webinar as we explore the rising risk of litigation and regulatory enforcement facing SPACs and the individuals that lead them.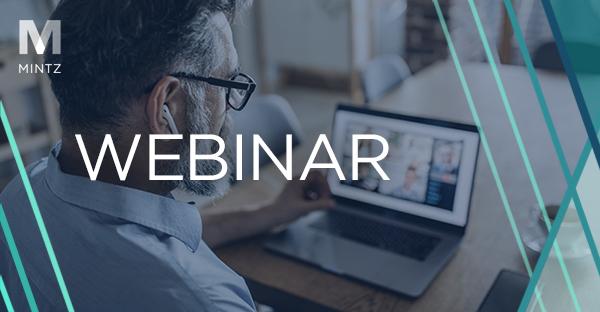 A panel of Mintz attorneys discuss practical considerations and best practices for companies navigating internal whistleblower complaints, policy implementation considerations, and how to respond to and manage investigations initiated by regulators.
Events
Moderator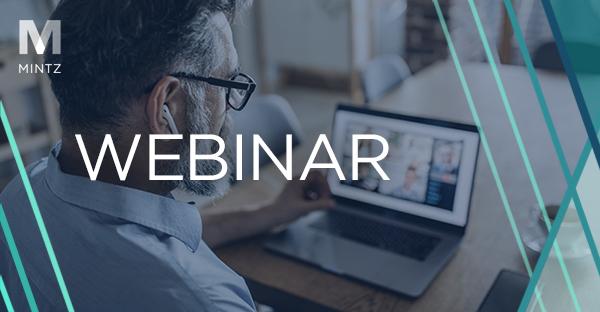 Moderator
View the Webinar Recording