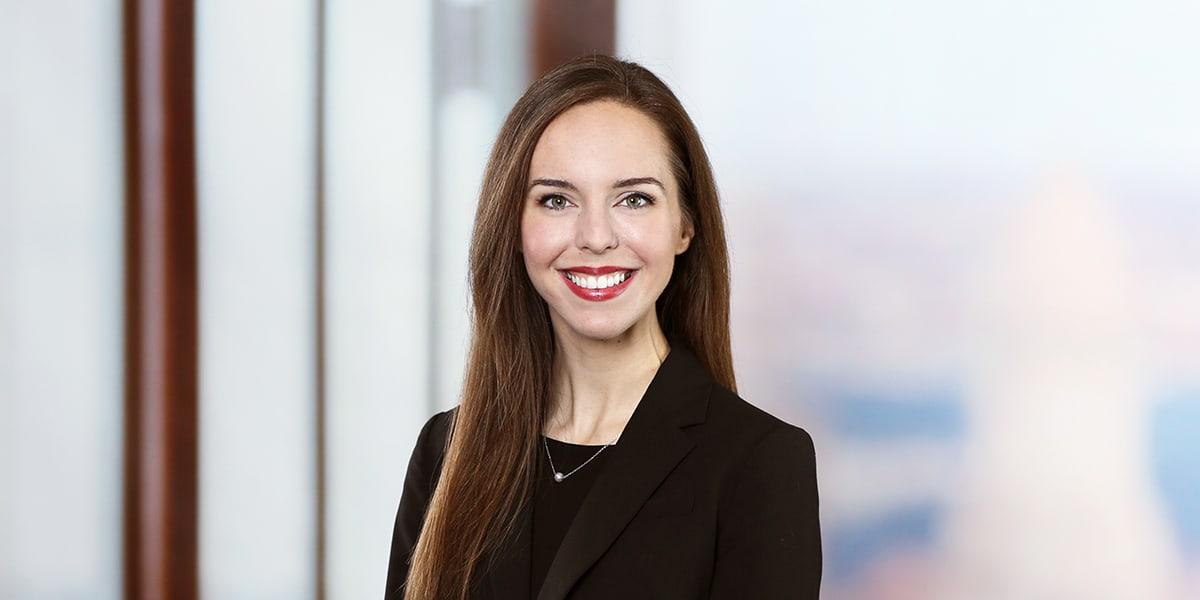 Amanda is a litigator with experience preparing complex, multijurisdictional cases for trial.
Her experience includes preparing and deposing witnesses, drafting appellate briefs, researching legal issues pertaining to both criminal and civil cases, drafting memoranda and motions, and managing all aspects of discovery.
Prior to joining Mintz as an Associate, Amanda was a judicial extern for both the Honorable Stephen Reinhardt of the United States Court of Appeals for the Ninth Circuit and the Honorable Anthony J. Battaglia of the Southern District of California. Amanda was also a Mintz Summer Associate and a legal intern at Warner Bros. Entertainment. At law school, Amanda was Chief Managing Editor for the UCLA Women's Law Journal.
Education
University of California - Los Angeles (JD)
Grinnell College (BA)
Viewpoints
March 21, 2019
|

Blog

|

By Daniel Pascucci, Amanda Talbott Muskat
In January, in Part I of this post, we discussed the "relevance" factor in determining the discoverability of litigation funding agreements and correspondence with funders.  (For these purposes, the word "litigation" means adjudicated dispute resolution generally.)  As we indicated there, efforts to obtain such discovery typically encounter strong objections based on their irrelevance to the parties' claims and defenses.  In addition, funded parties have typically opposed such discovery by asserting attorney-client privilege and the work product doctrine.  In this post, we discuss developing authority concerning whether a party's (or its counsel's) litigation-related communications with a third-party funder -- either prospective or contracted -- are privileged or whether they effect a waiver of the attorney-client privilege and/or work product protection.
January 29, 2019
|

Blog

|

By Daniel Pascucci, Amanda Talbott Muskat
The use of third party funding of arbitration and litigation proceedings provides broader access to formal claim resolution mechanisms, but that benefit may come with some unique issues for the uninitiated.  However, forewarned is forearmed.  In a prior post, we discussed the recoverability in arbitration proceedings of third party funding costs. This post identifies the discoverability issues in arbitration concerning third party funding.