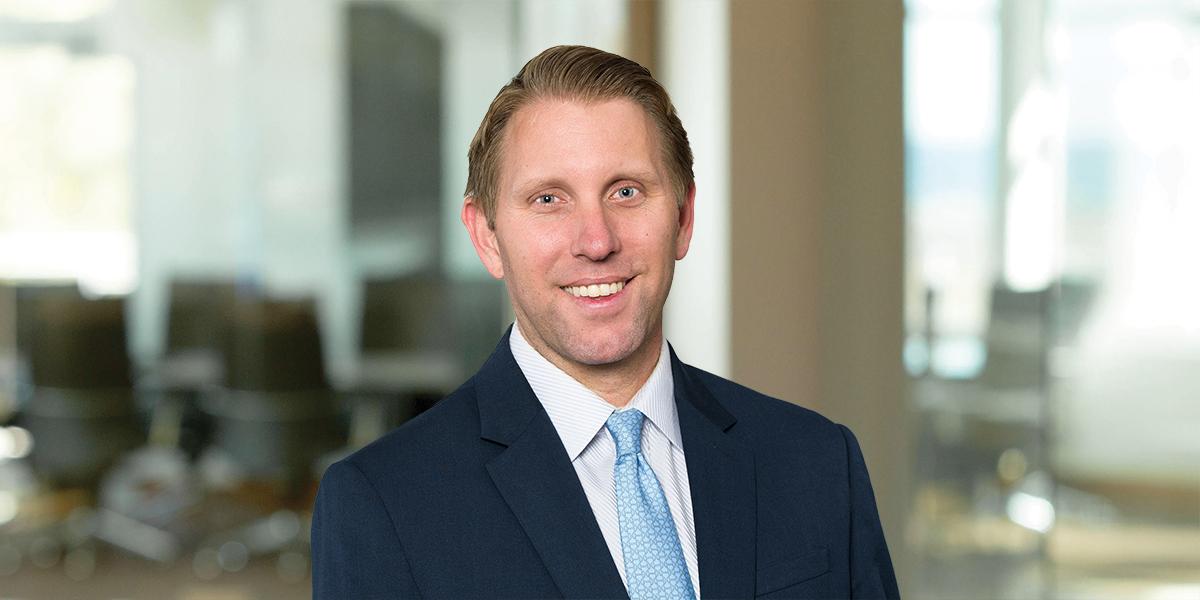 Ben is a seasoned intellectual property and complex commercial litigator.  In over a decade of handling hundreds of disputes for clients ranging from start-ups to established multi-nationals, he has pursued and defended claims in state and federal tribunals across a dozen states, international arbitration involving South America, Asia, the Middle East and Western Europe, and proceedings before the Trademark Trial & Appeal Board. 
Ben's clients span the globe and a diverse range of industries, including apparel, consumer goods, life sciences, medical devices, real estate development and professional sports.  He takes a precision approach to each case, tailoring the strategy to the unique issues to accomplish the most favorable results — whether through early summary judgment, baseball-style arbitration, trial, full appeal or other dispute-resolution tools.   
Ben is also an active participant in pro bono efforts, including achieving political asylum for a Syrian refugee and overturning on appeal a custody order that would have provided early access of a convicted sex offender to his children upon release from prison.  He oversees the firm's San Diego domestic violence prevention program.
While obtaining his undergraduate degree, he was a member of his University's national championship debate team. In addition to graduating top 3% in his class in law school, Ben was an extern for the Honorable Larry A. Burns of the US District Court for the Southern District of California, an intern for the Honorable Linda B. Quinn of the San Diego Superior Court, and a member of the San Diego Law Review.
Education
University of San Diego (JD)
Point Loma Nazarene University (BA, Therapeutic & Community Psychology; Industrial-Organizational Psychology)
Experience
Represented a national prescription benefit management company in a case where The U.S. Court of Appeals for the Ninth Circuit affirmed the district court's summary judgment in favor of our client.
Obtained judgment for client and maximum statutory damages award for cybersquatting, trademark infringement, and unfair competition
Represented Pony, Inc. in two separate trademark disputes against Ford Motor Company and Nike, obtaining favorable results in each case.
Represented Angles BeautyCare Group, Inc. in a jury trial concerning trademark infringement and unfair competition, obtaining a favorable settlement
Represented Stephen Slesinger, Inc. regarding rights to the Winnie-the-Pooh characters, obtaining summary judgment against the Walt Disney Company
Represents Upper Deck International in a litigation adverse to The Upper Deck Company.
Settled a patent infringement case for Chart Industries, Inc. against GP Strategies Corporation and continues to represent Chart Industries, Inc. in its patent matters before the US Patent and Trademark Office
Represented a candy manufacturer, as patent licensee, in patent infringement action.
Recognition & Awards
Southern California Super Lawyers Rising Star: Litigation (2015 - 2016) & IP Litigation (2017 - 2018)
2013 Top Attorney, IP Litigation Semi-Finalist, San Diego Daily Transcript
Pro Bono Publico Award, San Diego Volunteer Lawyer Program (2013)
San Diego Daily Transcript Young Attorney (2010)
Order of the Coif
Involvement
PLNU Business Alumni President (2014 - 2016) and Immediate Past President (2017)
Board Member, Business Alumni, Point Loma Nazarene University
Enright Inn of Court (2012 - 2015)
Past Director & Exec. Committee, Federal Bar Association, San Diego Chapter (2010 - 2015)
Past member, Federal Bar Association National Task Force on Law School Outreach
Recent Insights
News & Press Mintz Levin is pleased to announce that nine attorneys have been named San Diego Super Lawyers for 2018 while two others have been named San Diego Rising Stars. The annual publication identifies lawyers who have attained a high degree of peer recognition and professional achievement. Two Members in the Mintz San Diego office, litigators Andrew Skale and Ben Wagner, wrote an article published in QRS magazine on the topic of restaurant décor, specifically the importance on the part of restaurant owners to protect trade dress. Seven Mintz attorneys have been named Southern California Super Lawyers for 2017 and five have been named Southern California Rising Stars. Only five percent of area lawyers were named 2017 Southern California Super Lawyers and Rising Stars.  
Events
Speaker
The State Bar of California
Universal Hilton 555 Universal Hollywood Drive, Universal City, CA