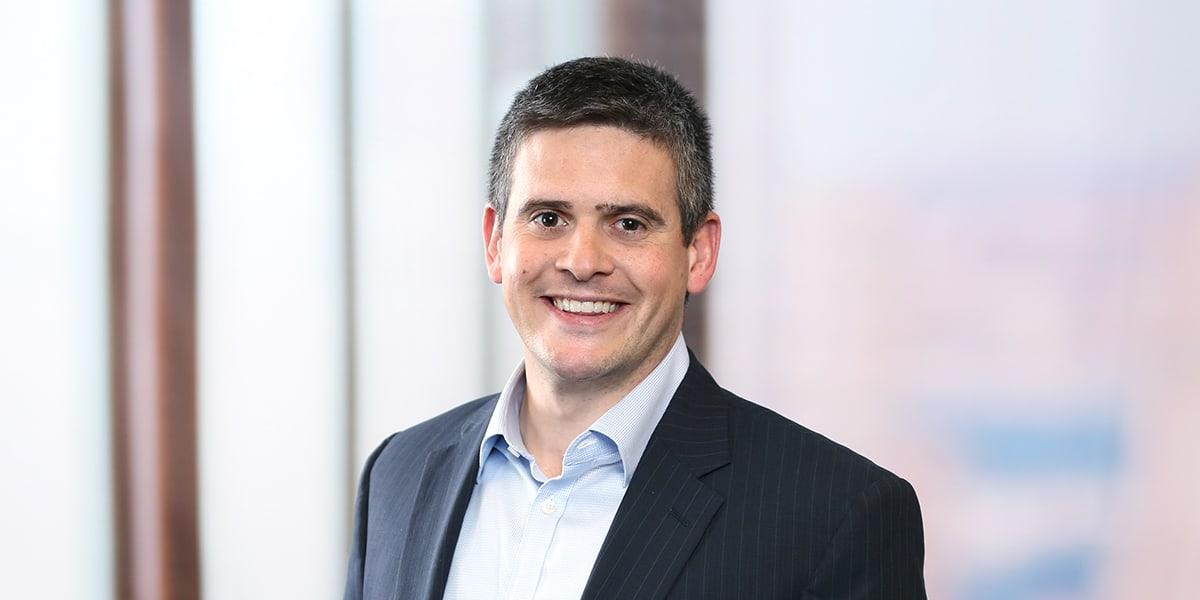 Benjamin R. Sigel
Director of Client and Community Relations – Special Counsel
+1.617.348.1888
As Director of Client and Community Relations, Ben coordinates and supports the efforts of the firm's client and community relations activities, including deepening client relationships, increasing and expanding the firm's institutional reputation and goodwill, and effectively and efficiently bringing added value to the firm's clients and community partners.
Ben is also an experienced litigator, legal advisor, and member of the Israel Business Practice, whose practice focuses on a wide range of litigation matters. Ben excels at formulating strategic business decisions, problem solving and counseling his clients through all stages of pre-litigation, litigation, arbitration and mediation.
Ben regularly advises corporate executives, investors, entrepreneurs, and business entities with respect to a wide range of business and legal issues. He counsels international companies, including Israeli companies, on growth strategies targeting the US market. For many clients, Ben serves as an advisor and project manager, overseeing the planning, project scope, timeframe, and budget for any given matter and aligning that with the efficient provision of legal services.
Education
American University (MBA)
American University (JD)
Middlebury College (BA)
Experience
Represented an iconic Boston business in its negligence, nuisance and eminent domain claim against the Commonwealth, which resulted in a jury verdict awarding client full measure of lost profits and property damage after a 3 week trial.
Represented broker/agent in a three-week jury trial that successfully defeated a professional malpractice claim brought in the Business Litigation Session of the Massachusetts Superior Court.
Defended health care company in connection with a False Claims Act matter concerning allegations of false and misleading statements and claims for payment to the U.S. Department of Health and Human Services, which resulted in a jury verdict awarding zero liability to the client after a 2 week trial.
Represented construction manager and general contractor in the construction of a hospital extension against claims of negligence and breach of contract.
Represented college on $500 million development project seeking relief under Dover Amendment.
Lead counsel representing one of the largest engineering firms in the world against claims of professional malpractice of one of the largest cable-stayed bridges in the world, which was completed on a design-build basis.
Represented large law firm in a significant legal malpractice action against it concerning its representation on an asset purchase agreement.
Represented a technology company in a trade secret claim against former employees residing and operating in Taiwan and China, which resulted in a significant judgment awarded to the client, including treble damages under Massachusetts' Consumer Protection Law c. 93A.
Recognition & Awards
Get Konnected! – Boston's Most 100 Influential People of Color (2018)
Synagogue Council of Massachusetts K'lal Israel Award (2014)
CJP Chai in the Hub Award (2013)
CJP Young Leadership Award (2010)
CJP Circle of Excellence Award (2009)
CJP Ben Gurion Society Leadership (2007)
Involvement
President, Hispanic National Bar Association Region I & Board of Governors
Board member, American Joint Distribution Committee (JDC)
Board member, New England Israel Business Council
Council member, Jewish Community Relations Council
Board member, AJC New England
Trustee, Gann Academy
Board member, American Society of Haifa University
Member, CJP Israel and Overseas Commission
Board member, Jewish Teen Foundation of Greater Boston
Member, Massachusetts Bar Association
Member, Boston Bar Association
Former ACCESS Global Co-Chair, American Jewish Committee
Former Co-Chair, AJC ACCESS Latino Jewish Task Force
Former member, CJP Board of Directors and Governors
Former Chair, CJP Young Jewish Leadership Council and Young Leadership Division
Former Board member, Jewish Community Relations Council
Former member, AIPAC Young Leaders Council
Former member, Camp Ramah Strategic Planning Committee
Former member, Jewish Family & Children's Service Bet Tzedek Program
Former Co-Chair, CJP Lawyers and Accountants Dinner
Former National Board member, American Jewish Committee
Former member, Board of Advocates for Jewish Family & Children's Service
Former Board member, Northeastern School of Public Policy and Urban Affairs
Former member, ADL Latino-Jewish Roundtable