Bethany focuses her transactional practice on mergers and acquisitions, private equity, growth capital, joint ventures, and confidentiality agreements. 
She serves as a strategic member of many Mintz deal teams, leveraging a broad skill set in all aspects of M&A transactions. Starting at the auction stage, Bethany frequently runs the confidentiality agreement process, having negotiated over a thousand such agreements for a well-known private equity sponsor and overseen several programmatic confidentiality agreement processes, including for private equity firms and family offices. During the negotiation process, Bethany brings experience in several different spaces — private equity (including platform acquisitions and add-on acquisitions), biotech, manufacturing, energy, telecommunications, strategic acquisitions, and others — to anticipate each party's unique needs.
Bethany was a Mintz Summer Associate in 2012. During law school, Bethany served as an editor for the Boston University Law Review.
Education
Boston University (MA, International Relations)
Boston University School of Law (JD)
Rutgers University (BA)
Experience
Private Equity
Represented HealthpointCapital, a private equity firm focused on the musculoskeletal space, in connection with:

Sale to Modern Dental Group Limited, a global dental prosthetic device provider, to MicroDental Laboratories, a leading network of dental labs across North America.
$275 mm sale of Blue Belt Holdings, a developer of robotic-assisted surgical systems, to Smith & Nephew, a multinational medical equipment manufacturing company.
Add-on acquisition by portfolio company CrossRoads Extremity Systems of Surgical Frontiers technology, a developer of medical technology in the orthopedic extremities sector.

Represented MPE Partners, a middle-market private equity firm focused on manufacturing and industrial services, in connection with:

Recapitalization of Voeller Mixers, a manufacturer of building industrial concrete mixers.
Sale of United Pipe & Steel, a distributor of carbon steel standard pipe, copper tube, PVC pipe, electrical conduit and related products, to Merfish Pipe Holdings, a portfolio company of One Equity Partners.
Sale of majority stake in Trachte, a manufacturer of preassembled and modularized control buildings, to Palladium Equity Partners.

Represented PE-backed optometry and ophthalmology conglomerate in multiple bolt-on acquisitions.
Represented a middle-market private equity firm focused on business services and specialty industrials in its acquisition of a majority position in a fabric product manufacturer.
Represented a multinational chain of fitness studios in an investment by a middle-market private equity firm focused on the wellness and sustainable living sectors.
Represented a middle-market private equity firm focused on healthcare opportunities in its sale of a developer of medical nutrition products to a Japanese food and biotechnology company.
Represented DW Healthcare Partners, a middle-market private equity firm focused on healthcare opportunities, in its acquisition of the Aequor Group of companies, a healthcare, IT and clinical staffing company.
Represented Corinthian Capital, a middle-market private equity firm focused on the manufacturing, distribution and service spaces, in its sale of Friedrich Air Conditioning to Monomoy Capital Partners.
Represented Globalization Partners, an international staffing company, in a $150 mm minority investment led by funds managed by Wincove Private Holdings and TDR Capital, with participation from Sands Capital. 
Represented a private equity firm focused on technology, media and telecommunications in its add-on acquisition of a self-serve platform for placement of obituaries and other announcements in U.S. newspapers.
Represented Right Networks, a provider of cloud solutions to small and medium-sized businesses, in its recapitalization by BV Investment Partners, a private equity firm focused on technology-enabled business services, information technology and communication services.
Represented a popular flavored supplement chew in the sale of the product to a JV consisting of a pharmaceutical company and a private equity firm focused on consumer and retail, financial services, healthcare, industrials and services, internet and digital media, natural resources and energy, real estate and technology.
Ongoing management of portfolio company corporate governance for private equity clients.
Family Offices
Represented a family office in its recapitalization of a private investment firm specializing in the purchase of remnant assets resulting from commercial bankruptcy cases.
Represented a consortium consisting of an investment firm specializing in sports and entertainment together with several family offices in its recapitalization of a youth sports camp.
Represented a family office in its investment in the leading operator of high amenity health and fitness clubs across the Mid-Atlantic and Southeast United States.
Ongoing management of portfolio company corporate governance for family office clients.
Mergers & Acquisitions
Represented ATN International (formerly known as Atlantic Tele-Network), a publicly-traded company focused on communications and renewable energy services, in connection with:

$145 mm acquisition of Innovative group of companies, a provider of telecommunications and media services in U.S. Virgin Islands, British Virgin Islands and St. Maarten.
Sale of Sovernet, an internet service provider in the New England region, to Oak Hill Capital Partners, a private equity firm focused on consumer, retail, distribution, industrials, media, communications and services.

Represented a provider of consulting services in its acquisition by a Japanese financial holding company.
Represented AdvanDx, a developer of molecular diagnostic products, in its sale to OpGen, a pharmaceutical company.
Represented Myriad Genomics, a Nasdaq-listed molecular diagnostics company, in its acquisition of Assurex Health, an informatics-based precision medicine company, for up to $410 mm.
Represented Time Inc. in its sale of Essence Magazine.
Represented Princeton Lightwave, an artificial intelligence firm, in its acquisition by a subsidiary of Ford Motors. 
Represented STRAN Technologies, a U.S.-based producer of harsh environment and tactical interconnect products and services in the military/aerospace and oil/gas industries, in its acquisition by Corning Industries, a multinational technology company in the industrial and scientific spaces. 
Represented various buyers of auto dealership portfolios.
Represented DropCar, a New York-based car parking and car delivery concierge service, in its merger with WPCS, after which DropCar became a publicly-traded company, listed on Nasdaq.
Represented Laddawn, a manufacturer of plastic packaging products, in its acquisition by Berry Global, a "Fortune 500" company. 
Represented Grünenthal, a pharmaceutical company based in Germany, in its acquisition from Acorda Therapeutics, a biotechnology company, of the Qutenza product business, a capsaicin-based pain patch.
Represented a music and audio production company in its joint venture consolidation with an Australian-based music and audio production company.
Represented a manufacturer of dewatering pumping equipment and related engineering services in the sale of its rental business to a strategic buyer.
Represented a well-known restaurant and hospitality owner and operator in a minority investment by a foodservice and support services company.
Represented XCM Solutions, LLC, a cloud-based workflow solutions provider for professional tax and accounting firms, in its $160 mm sale to Wolters Kluwer Tax & Accounting North America, a division of Wolters Kluwer, a global provider of professional information, software solutions and services. 
Recognition & Awards
New York State Courts Access to Justice Award (2015 - 2018) for work with the New York Family Court Volunteer Attorney Program
Viewpoints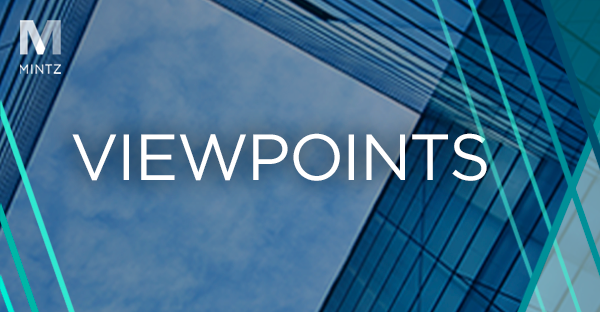 April 7, 2020
|

Advisory

|

By Matthew T. Simpson, Bethany Hickey
This advisory provides a drafting guide for purchase and sale agreements in the post–COVID-19 era.
Read more