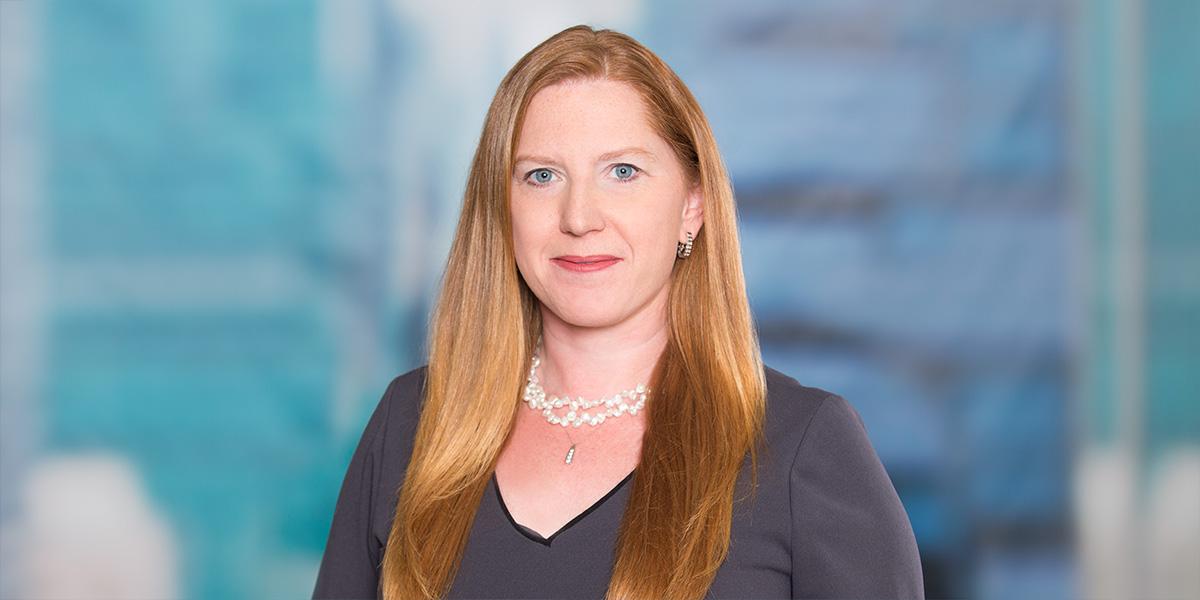 Bethany is nationally recognized for her experience and insight on regulatory matters and advises life science businesses on both pre- and post-market issues, including everything from FDA submissions and communications strategies to post-approval compliance and reimbursement. Bethany regularly helps international and US companies enter and navigate the US health care market. She's adept at helping clients identify technologies that are likely to complement the health care delivery system, clear FDA regulatory hurdles, and provide a healthy return on investment by maximizing health care reimbursement opportunities.
Bethany is Chair of the firm's FDA practice and leverages deep FDA regulatory experience and exceptional knowledge of the health care delivery system to help international and domestic life science and health technology companies enter and navigate the US health care market. Bethany helps companies manage the full range of FDA regulation issues, from inspections and investigations through complex regulatory challenges affecting everything from product approvals and product labeling to collaborative research, supply, and distribution agreements. She focuses on mission critical strategic engagements, including all aspects of FDA communications. Her client engagements regularly span the full scope of pre-market and post-market issues, from devising unique regulatory strategies that are then implemented through FDA submissions and complex interactions with the FDA, including post-approval compliance and enforcement. Bethany's representative clients include medical device, drug, combination product, diagnostic, biologic and regenerative medicine, cosmetic, dietary supplement and food industry companies and the investor groups focusing on these industries.
Through her extensive representation of health care provider businesses, she has developed an understanding of compliance issues and of the US health care reimbursement system that far surpasses that of most FDA lawyers. She uses her strengths in these areas to provide clients with insight on regulatory policy, reimbursement issues, and pricing to shape innovation, and helps them use that knowledge to develop viable value propositions within the constraints of the evolving health care delivery system. She advises clients on laws applying to referral relationships, clinical trial compliance, licensure, and security and privacy issues as well as on the ins and outs of government and third-party reimbursement. Clients rely on Bethany's practical guidance to help them invest and collaborate strategically, by identifying technologies that are likely to complement the health care delivery system, clear FDA regulatory hurdles, and provide a healthy return on investment.
Before joining Mintz, Bethany served as the co-leader of the FDA and medical technology services team in the New York office of another law firm. She works with academic centers to educate future business leaders on relevant health care regulatory issues, is frequently invited to speak on issues concerning FDA regulations, health care reimbursement, and pricing and is herself an angel investor in life science companies.
Education
State University of New York - Buffalo (MPH)
State University of New York - Buffalo (JD, cum laude)
State University of New York - Geneseo (BA, summa cum laude)
Experience
Provided strategic counsel to a start-up medical application company that has devised a method to detect mild cognitive impairment as a precursor to more significant cognitive diseases.
Guided a medical device manufacturer through multiple FDA inspections and developed effective and sustainable corrective actions to address deficiencies and avoid focused FDA enforcement.
Represent a national IVF clinic and management provider in drug delivery, pharmacy relationships, and delivery of care issues.
Counseled a cosmetic company on its response to an FDA Warning Letter related to the use of drug claims to promote cosmetic products and assisted in the company's implementation of internal processes and procedures to avoid similar issues in the future.
Assisted multiple pharmacy clients in determining whether to register with FDA as an Outsourcing Facility and advised them regarding the establishment of such operations.
Advise innovative drug development client on regulatory strategy following Phase II clinical study data analysis.
Advise a food manufacturing company on multiple product line contract manufacturing arrangements and negotiated supply and quality agreements.
Analyzed the impact of proposed Medicare National Coverage Decision on an integrated FDA and reimbursement strategy for a next generation sequencing cancer test and drafted comments to CMS.
Participated in marketing and labeling pre-launch team, working side by side with biological client team to craft marketing messages and product labeling for product launch.
Provided legal and regulatory advice to consumer app software collecting symptoms and providing guidance on possible next steps, including commercial agreements and new feature development.
Conducted a regulatory assessment and classification of software product used to support monitoring and management of patients with chronic obstructive pulmonary disorder.
Advised on legal and regulatory issues surrounding market launch of a software solution to gather patient data from peripheral devices and coordinate a communication and management platform with their physician, including licensing arrangements, clinical study agreements, and quality and supply agreements.
Recognition & Awards
Lexology and the ILO: Client Choice Award
Included on the New York Super Lawyers Rising Star: Food & Drugs, Health Care, and Technology Transactions lists (2015 - 2018)
Chambers USA: "Up-and-Coming" lawyer, New York Healthcare category (2012 ‒ 2014)
American Bar Association and Bureau of National Affairs: Excellence in Health Law (2005)
Recognized by The Legal 500 United States for Healthcare: Service Providers (2017)
Environment and Society Institute, Lester Milbrath fellowship
Involvement
Member, executive committee, Food, Drug, and Cosmetic Law Section, New York State Bar Association
Member, Editorial Advisory Board, BNA Medical Devices Law & Industry Report
Member, Regulatory Affairs Professional Society
Member, American Health Lawyers Association
Appointed Member, New York State Bar's Committee on Cannabis Law
Executive committee, Kevin Guest House for Patient Families, Buffalo, NY (until 2012)
Board of directors, MedTech (2014 ‒ 2015)
Board of directors, NY Data Protection Review Board (2010 ‒ 2013)
Recent Insights
News & Press FDA Chair Bethany Hills and ML Strategies Senior Director Aaron Josephson are quoted in this article discussing how the FDA's big-ticket medical device reform initiatives, such as medical software precertification, 510(k) predicate reform and changes to the de novo process likely will continue to develop as planned even as FDA Commissioner Scott Gottlieb, who has drawn attention to such efforts throughout his two-year tenure as agency chief, is due to resign in one month. FDA Chair Bethany Hills and ML Strategies Senior Director Aaron Josephson are quoted in this article discussing the possibility of FDA Principal Deputy Commissioner Amy Abernethy filling in as acting FDA commissioner, or possibly even succeed FDA Commissioner Scott Gottlieb when the current commissioner leaves the agency in a month.