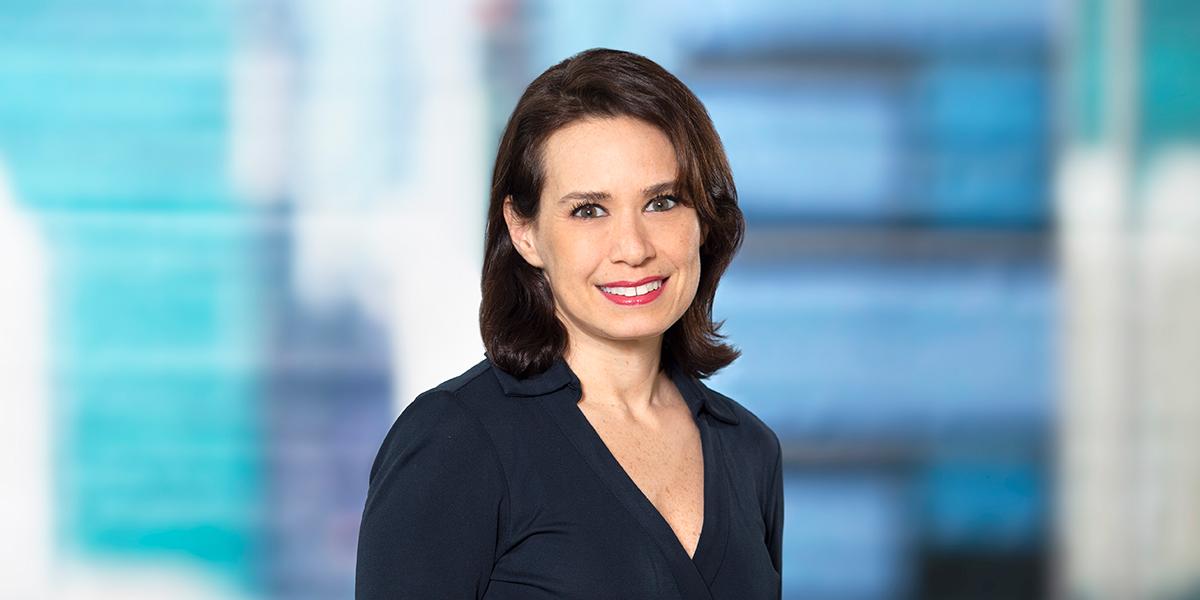 Charlotte is an experienced middle-market dealmaker who counsels companies from start-up to exit, investors, and funds. Her transactional tool kit includes acquisitions, sales, and joint ventures, as well as venture financing and private equity investments. She works with companies in diverse sectors, such as health care, telecommunications, retail and consumer products.
Charlotte concentrates her practice on middle market transactional matters, including mergers and acquisitions, venture capital and private equity investments, and joint ventures. She counsels companies in all life stages from formation to exit, both buy-side and sell-side investors, venture and private equity funds and family offices.
She has represented clients in a variety of industries, including health care, biotechnology, clean technologies, telecommunications, consumer products, fashion, manufacturing, software and mobile technology, real estate development, publishing and new media and securities brokerage.
Education
Boston University School of Law (JD)
Skidmore College (BA)
Experience
Representative M&A Transactions
The sale of Represented Orgenesis Inc.'s stake in its Mastercell Global, Inc. subsidiary to Catalent Pharma Solutions for a total purchase price of $315 million, of which Orgenesis received approximately $127 million of net proceeds
The sale of FloDesign Sonics, Inc., a developer of a unique acoustic cell processing platform for the industrialization of cell and gene therapy manufacturing, to EMD Millipore, the U.S. affiliate of Merck KGaA
The acquisition by Parkview International, Inc., a family office, of two Embassy Suites® hotels from Blue Mountain Capital
The sale of assets of Seedinvest, LLC, an equity crowdfunding platform to Circle Internet Financial Limited
The acquisition by Grünenthal GmbH of pharmaceutical assets from Acorda Therapeutics, Inc.
The sale of Artierocyte Medical Systems, a private-equity back medical device company, to ITSO Holdings, a portfolio company of Thompson Street Capital Partners
The sale of Archibus, an integrated workplace management system, to JMI Equity
The acquisition by K.D. Pharma GmbH, a refiner and supplier of Omega-3, of assets of Sancilio Pharmaceuticals Company, Inc. 
The sale by ATN International, Inc. of a portion of its U.S. Wireline business, located in the northeastern United States and operating as Sovernet Communications, to TVC Albany, Inc., an affiliate of Oak Hill Capital Partners
The sale by Corinthian Capital of Friedrich Air Conditioning Co., Ltd. to Monomoy Capital Partners
The acquisition by ATN International, Inc. of the membership interests of Caribbean Assets Holdings LLC, the holding company for the Innovative Group of companies operating cable TV, internet and landline services primarily in the U.S. Virgin Islands from the National Rural Utilities Corporative Finance Corporation
The sale by Mount Sinai Hospital, Beth Israel Medical Center and St. Luke's-Roosevelt Hospital Center of assets relating to their outreach lab business to Laboratory Corporation of America Holdings
The acquisition by a UK based healthcare company of assets relating to wellness devices, applications and data services for monitoring patients, health and wellness program participants
The sale by Corinthian Capital of Wolf-Gordon, Inc., a design company providing wallcovering, upholstery, drapery textiles and paint to Saw Mill Capital
The acquisition of Aciex Therapeutics, Inc. by Nicox S.A., each ophthalmic biotechnology companies
The sale of a Medicaid and Medicare plan business by an affiliate of Healthfirst, Inc. to Wellcare Health Plans of New Jersey, Inc.
The acquisition of a managed long-term care program business by an affiliate of Healthfirst, Inc. from HHH Choices Health Plan, LLC
The acquisition of a prepaid health services plan business and management and administrative services business by Healthfirst, Inc. and its affiliate from MediSys Health Network, Inc. and other sellers
The sale of Latin American Holdings Inc., a trade credit and political risk insurance program administrator to Allied World Assurance Holdings (U.S.) Inc.
The sale of BGS Pharmacy Holding Company, Inc., a private-equity backed specialty pharmacy company, to Pharmacy Corporation of America
The acquisition of a physician outsourcing business by an affiliate of Team Health, Inc. from Marshall Physician Services, LLC
The acquisition of a solar energy equipment distribution, engineering, design and financing business by Soligent, LLC, a private-equity backed company, from Itochu International, Inc.
The sale of AisleBuyer, LLC, a mobile shopping platform business, to Intuit Inc.
The sale of Omega Engineering, Inc., a leading manufacturer and marketer of products and customized solutions in the process measurement and control industry, to Spectris plc
The sale of Butler Hill Group, LLC, a linguistics consulting for technologies business, to Appen Holdings Pty Limited ACN
The acquisition of Arbor Pharmaceuticals, Inc., a specialty pharmaceutical company, by a private equity fund
The sale of New York Medical College by the Archdiocese of New York to Touro College
The sale of American Technical Ceramics Corp., a publicly traded manufacturer of electronic components, to AVX Corporation
The sale of Telx Group, Inc., a premier operator of telecommunications facilities, to GI Partners
The sale of Ellen Tracy, Inc. to Liz Claiborne, Inc.
The sale of Goalquest, Inc., a web-based communications recruitment, enrollment and retention tool for educators, to Halyard Education Partners, LLC
The acquisition of the US securities brokerage business of Investec Ernst & Company by Maxim Group LLC
The sale of Teleponce Cable TV, the owner and operator of cable television systems in Puerto Rico, to Centennial Communications Corp.
Representative Venture Financings
Represented Audiobyte, Inc., a music messaging platform, in connection with its Series A financing 
Represented Shisedo Americas Corporation, a global beauty and personal care company, in a Series A investment in Violet Grey, Inc.
Represented a family office in a Series C investment in Agro Vision Corp., a grower, packer and shipper of fruits and vegetables
Represented Yasso, Inc., a frozen greek yogurt business, in its Series A financing
Represented AisleBuyer, LLC, a mobile shopping platform business, in its Series D and Series E financings
Represented Skillz Inc., an eSports gaming platform, in its Series A, convertible note and Series D financings
Represented Rosa Mexicano Company, an international upscale brand of Mexican restaurants, and its owners in a private equity investment by Goode Partners Consumer Fund I, L.P.
Representative Joint Ventures
Represented an owner and operator of restaurants and catering services in a joint venture with a foodservice and support services company
Represented fifteenfortyseven Critical Systems Realty, Inc., a developer and operator of custom-designed data centers, in joint ventures with CIM Group
Represented Union Square Hospitality Group, LLC, Danny Meyer's hospitality group, in connection with a strategic joint venture
Represented a Fortune 250 company that is a leading provider of kidney care and the country's largest operator of physician networks in connection with a strategic collaboration agreement
Represented Cityview Investments I Limited in the establishment of a joint venture with RIT Capital Partners PLC to make venture investments
Represented Cityview Investments II Limited in the establishment of a joint venture with SICP LLP to make investments in the energy industry
Recognition & Awards
Recommended by The Legal 500 United States for M&A: Middle-Market (2016 – 2017)
Recent Insights
News & Press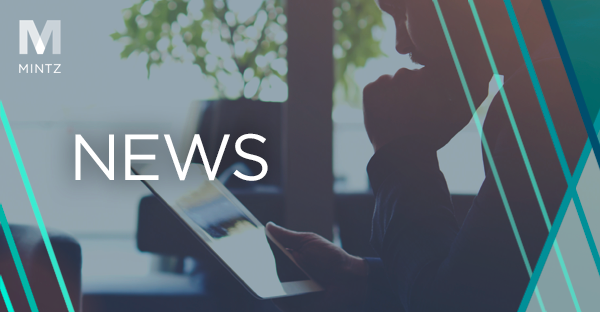 The Deal reported that OPEN Health Group, a portfolio company of private equity firm Amulet Capital Partners, LP, acquired Pharmerit International LP, a company engaged in providing healthcare economics and outcomes research services, in a deal completed on Nov. 1 and announced on Nov. 4.