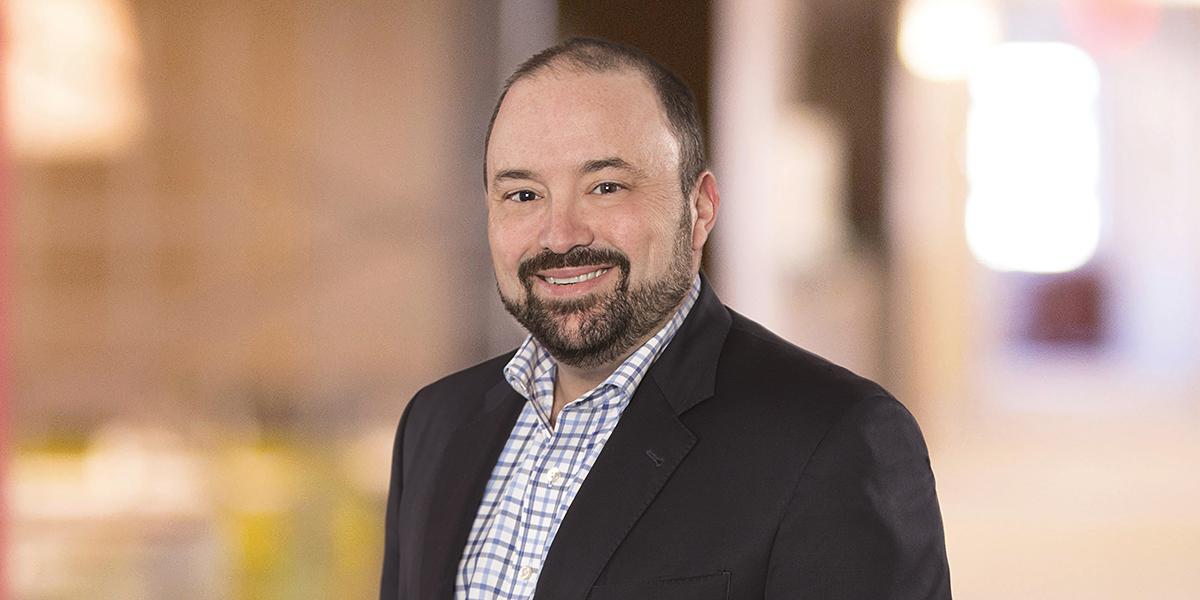 Chris and his multidisciplinary team serve as a legal and strategic "one-stop shop" for life sciences companies — with a particular focus on complex commercial and intellectual property matters, partnering, and corporate transactions. Clients rely on his deep knowledge of the medical device, biotechnology, and pharmaceutical sectors, gained from more than 25 years of industry experience — as a lawyer, founder, scientist, senior executive, and investor. He has the rare ability to get "into the weeds" of complex technology. And he marshals firm assets to assist clients with business, commercial, and intellectual property strategies, access essential technology, obtain financing, adhere to regulatory requirements, and protect their business interests in court.
Chris represents clients in the life sciences industries in formulating and executing business strategies leveraging technology. His industry experience in technical, business and legal roles, together with his law firm experience in intellectual property and corporate matters, makes him uniquely qualified to provide high quality, business focused service to his clients. He is able to understand a client's business goals and work seamlessly with business and legal teams to achieve those goals. Chris specializes in complex technology transactions. In addition, he and his team regularly perform technical and legal due diligence in support of venture capital investments and mergers and acquisitions. His fundraising experience includes venture capital, private equity, and debt investments.

Chris is the former General Counsel of Alba Therapeutics, and currently serves the role of outside General Counsel or outside Chief Patent Counsel to a number of small and mid-sized diagnostic, pharmaceutical, medical device and biotechnology companies. In this role, Chris and his team manage many large intellectual property portfolios and have designed and executed life cycle and IP monetization plans, including large international commercialization and IP licensing programs. Chris and his team are experienced in the management and representation of companies in patent litigation (including ANDA litigation) and litigation involving alleged breaches of license, employment, and confidentiality agreements.

In addition, Chris was also the former Vice President and General Counsel of Alba Therapeutics, and further served for one year as the interim Vice President of Drug Discovery Operations. Chris is the founder and former managing member of FirstStage Bioventures, LLC, and was co-founder of Seguro Surgical and EncephRx Pharmaceuticals.

Chris earned a PhD in biochemistry and biophysics from the University of Houston. During graduate school, he was a National Institutes of Health (NIH) pre-doctoral fellow in biophysics at Rice University and an NIH post-doctoral fellow at the Johns Hopkins University School of Medicine. Prior to graduate school, Chris worked as a board-certified medical technologist for medical laboratories in military and civilian hospitals.

Chris is an adjunct faculty member at Johns Hopkins University, where he teaches courses on entrepreneurism, medical device development and intellectual property.
Education
Georgetown University (JD)
University of Houston (PhD, Biochemistry and Biophysics)
Texas A & M University - Corpus Christi (BS, Biology)
Community College of the Air Force (ABP, Clinical Laboratory Sciences)
Experience
Mintz represented Kimberly-Clark Corporation in selling its transdermal, micro-needle drug delivery division (Sofusa) to Sorrento Therapeutics for a total of $310M ($10M upfront + $300M in milestones and earn-outs). Mintz will represent the newly-formed Sorrento division going forward.
Mintz represented KeraNetics in its merger with Microchips Biotech, forming a new company known as Keratin Biosciences. The company, which will maintain locations in Winston-Salem, North Carolina, and Lexington, Massachusetts, will focus on effectively delivering keratin-based regenerative medicine developed by KeraNetics via Microchips' proprietary microchip implant which stores and releases drug doses over extended periods.
Mintz represented the leadership of newly-formed Viela Bio in its spin-out from AstraZeneca's MedImmune division. The spin-out included investment by AstraZeneca, 6 Dimensions Capital, Boyu Capital, Hillhouse Capitals, Temasek, and Sirona Capital. Viela Bio will build itself around three clinical and preclinical compounds targeting inflammatory and autoimmune diseases, including one which is in Phase II development.
Mintz represented Immucor, a leading worldwide provider of transfusion and transplantation diagnostic products, in acquiring a series of companies operating at the cutting-edge of the industry, quickly expanding the technical depth of the company and expanding its reach into new markets. LifeCodes (January 2013 – $85 million – from Hologic) Organ-i (June 2014 – value undisclosed) Sentilus (October 2014 – value undisclosed) Sirona Genomics (October 2014 collaboration agreement resulted in March 2016 acquisition)
Represent Immucor as Chairman of its IP Management Committee, helping the company integrate technologies from acquisitions, including developing the offensive and defensive strategies for those patent families in order to maximize their marketplace value
Recognition & Awards
IAM Patent 1000 World's Leading Patent Practitioners (2016 and 2019 - 2020)
Recommended by The Legal 500 United States for Healthcare: Life Sciences (2020)
Involvement
Member, American Bar Association
Member, American Intellectual Property Law Association
Member, Licensing Executives Society.
Member, Maryland Bar Association