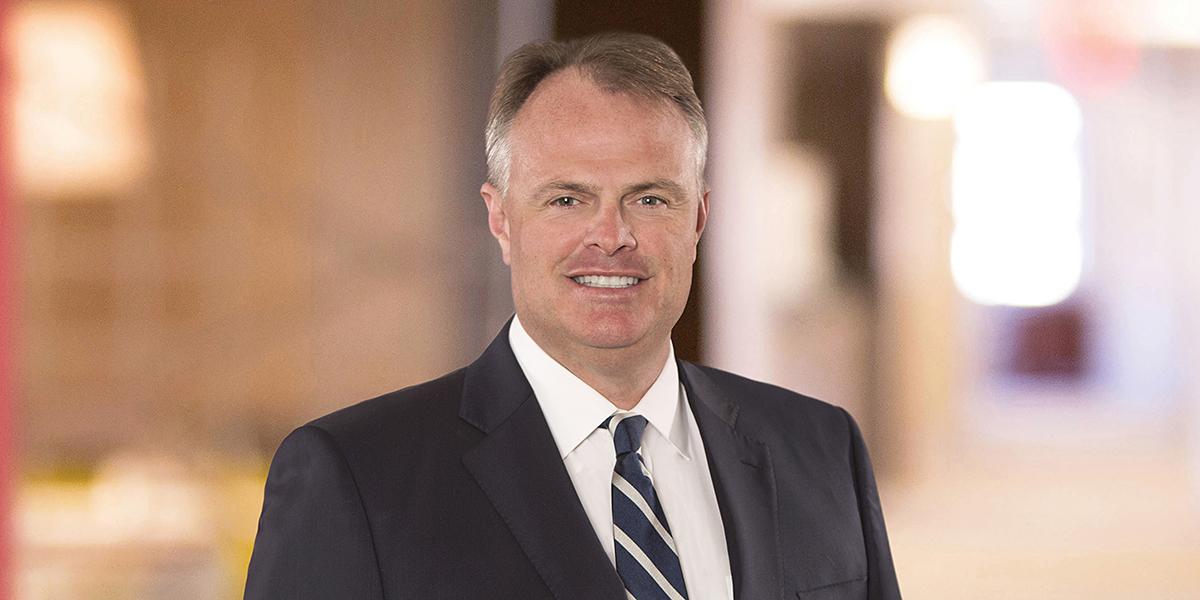 Craig is a versatile attorney whose practice encompasses a broad range of services for regulated communications entities, as well as information technology, investment, and private equity companies. He has extensive experience with legal, regulatory, and transactional issues affecting cable operators, broadband providers, internet service providers, and telecommunications providers. Counseling information technology companies on transactional, operational, and strategic issues and advising financial firms on transactional and compliance matters are also integral to his practice. He frequently draws on his prior experience as general counsel and regulatory counsel for several firms.
Craig's versatile practice encompasses a variety of legal, regulatory, transactional, and strategic advice to communications and information technology companies and investors.
Craig represents many regulated communications providers, most prominently cable operators and broadband Internet service providers. He also has extensive experience representing a wide array of other regulated communications entities such as video programmers, broadcasters, satellite providers, and wireless/wireline telecommunications providers. Craig regularly represents such companies in:
Advising on regulatory compliance issues.
Enforcement, rulemaking, adjudicatory and transactional proceedings before the Federal Communications Commission (FCC), state public utility commissions (PUCs), and federal and state courts.
Negotiating video programming content agreements and broadcaster retransmission consent agreements.
Responding to broadcaster carriage and channel placement complaints.
Interactions with state and local governments, including local franchising, state authorizations, compliance audits and enforcement proceedings.
Negotiating and drafting utility pole attachments and right-of-way agreements.
Negotiating fiber lease and IRU agreements.
Negotiating and drafting complex technology, licensing, service and partner agreements, and other sophisticated contractual arrangements.
Regulatory aspects of mergers and acquisitions and financings.
Craig also regularly provides transactional and strategic advice to information technology firms and investors. Craig represents such companies in:
Providing general corporate and strategic advice.
Negotiating and drafting complex information technology service, licensing, co-marketing, cloud services and partnership agreements.
Managing IP and licensing portfolios.
Transactional support.
Managing corporate compliance programs.
Craig has served as general counsel and regulatory counsel for several firms.
Finally, Craig represents investment and private equity companies, providing transactional and compliance support to ensure that both their acquisitions and their ongoing investments fully comply with regulatory requirements.
Education
Georgetown University (JD)
Brown University (BA)
Experience
Cable & Telecom Transactions
Represented TPG Global in its $2.365 billion acquisition of Wave Broadband in 2018 to create the sixth largest cable operator in the country, changing the nature of the company from a small, relatively unknown competitor to one of the most powerful cable operators in the country.
Represented TPG Global in its acquisition from Oak Hill Capital Partners and GI Partners of two cable operators, RCN Telecom Services, LLC and Grande Communications Networks, LLC. The firm acted as regulatory counsel for TPG, advising on the pre-purchase due diligence, preparing and filing applications for regulatory approval of the transaction by the FCC and state and local governments, and shepherding those applications through the approval process until completion and closing.
Represented CountryWide Broadband and equity sponsor Seaport Capital with respect to their acquisition of cable systems and fiber ring networks from iTV-3 in Champaign-Urbana, Bloomington and Peoria, Illinois and Full Channel Communications cable systems in Rhode Island, including advising on corporate structure of, and investment in, the transaction and negotiating the necessary approvals.
Represented Cable One in its $735 million acquisition of New Wave.
FCC Regulation
Serve as FCC regulatory counsel on cable-related matters to Mediacom Communications Corporation, one of the ten largest cable operators in the country. In this role, we have obtained waivers for Mediacom of various FCC rules and have played in an instrumental role in Mediacom's industry-leading efforts to seek modification of the rules governing "retransmission consent" negotiations between cable operators and broadcast television stations.
Successfully represented the American Cable Association (ACA) in an FCC rulemaking that resulted in the adoption of a modification of the standard for determining when a cable system is subject to "effective competition" and thus not subject to local rate regulation. The outcome of the proceeding resulted in the adoption of a standard that presumptively deregulates all cable operators.
Recognition & Awards
Recommended by The Legal 500 United States for Telecom & Broadcast: Regulatory (2017 - 2018)
News & Press
The Legal 500 United States has recognized Mintz as a leading firm in the 2017 edition. The annual editorial guide has also recognized Mintz attorneys as leaders in their areas of practice.