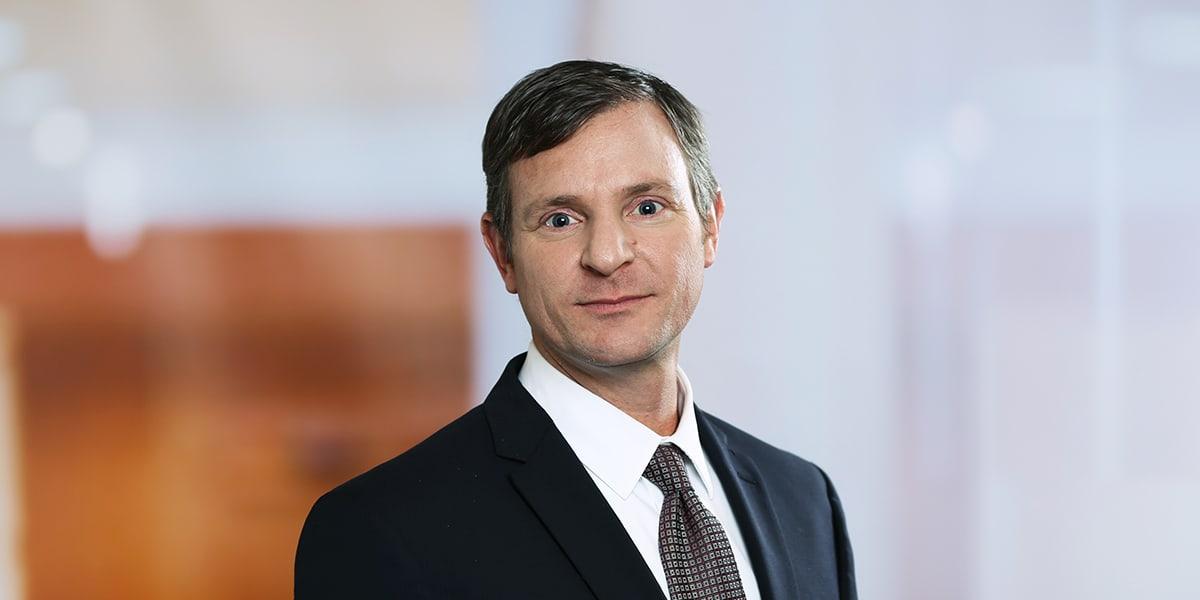 Evan is a litigator who represents clients in disputes related to technology and handles the full gamut of class action cases. Evan's work on technology-related and business disputes encompasses false advertising / unfair competition, trademark, licensing, privacy, and contract matters. He defends clients facing putative class actions around false advertising and product liability, including cases with California unfair competition and consumer protection law claims. Evan also has an active insurance litigation practice, handling coverage claims and disputes among primary and excess insurers in a variety of contexts.
Evan Co-chairs the firm's Class Action practice group and his complex litigation practice is focused on technology-related litigation and class actions involving intellectual property, commercial contract disputes, along with healthcare, insurance, trade secret, unfair competition, and other Internet-related litigation.
Evan has spent more than a decade defending putative class actions in California and elsewhere, including consumer products, false advertising, and other product liability claims. The majority of these lawsuits involved claims under California's Unfair Competition Law, California's False Advertising Act, and California's Consumer Legal Remedies Act. He has extensive experience representing clients in appeals in both state and federal courts.  Evan also has extensive experience in insurance coverage, contribution and indemnification actions and is a member of the firm's Sports & Entertainment Practice.
Education
New York University (JD)
University of Pennsylvania (BA)
Experience
Class Actions & Product Liability
Successfully represented Spartan Race, Inc., in a Florida federal court class action alleging misleading representations concerning an allegedly misleading registration fee charged to racers. Strong opposition to class certification resulted in resolution with no payment by client.
Successfully resolved a large consumer class action against our client, Active Network LLC, over registration process for its Active Advantage program. We leveraged off a settlement in a related matter to limit the additional money Active needed to contribute to the settlement fund in this case.
Represent a defendant major electronic component manufacturer in multi-district class action litigation alleging antitrust claims based on global pricing cartel with billions of dollars at stake.
Defending a national financial institution and its federal savings bank subsidiary in putative class action in federal court by borrowers whose vehicles were repossessed alleging violation of California's Rees-Levering Act (concerning required content of notices of repossession and deficiencies on auto loans) as a predicate for unfair competition (§ 17200) claims. 
Represented a major US sporting goods retailer in unfair competition (§ 17200) and related claims in California concerning alleged pricing discrepancies. 
Defended top US title insurer in a putative class action in a coordinated federal court case alleging antitrust and unfair competition (§ 17200) claims. Eliminated antitrust claims on motion to dismiss and succeeded in compelling individual (non-class) arbitration on remaining claims based on recent Supreme Court precedent.
Successfully defended a national consumer products manufacturer in a series of three coordinated unfair competition and false advertising class actions in California — In re Tobacco II — seeking billions of dollars and injunctive relief (based primarily on § 17200). Secured effective victory in one case through class decertification and in the other two through successful summary judgment motions.
Defended a medical records imaging company in a putative class action in Florida alleging violation of Florida Unfair and Deceptive Trade Practices Act based on alleged noncompliance with statute governing permissible copy charges.
Won summary judgment in product liability and negligence action filed by Republic of Marshall Islands in that country against consumer products company.
Defeated class certification in federal court action in California alleging false and misleading marketing based on fraud, unfair competition (§ 17200), and warranty theories. Action was pending less than nine months when the court rejected class certification.
Conceived, briefed, and argued winning pre-emptive motion to deny class certification in putative nationwide class action against one of the world's largest retailers for products labeled "Made in USA" but allegedly containing imported components. Claims were made under the false advertising and unfair competition laws of all 50 states (including section 17200 and the CLRA). The district court granted our motion denying class certification before any discovery occurred, and the Ninth Circuit rejected the plaintiff's request for interlocutory review under Rule 23.
Securities, Real Estate, & Fraud Litigation
Successfully enjoined UCC foreclosure sale of pledged ownership interest case in a $350 million project in Minneapolis, MN.
Obtained dismissal with prejudice of all 13 claims, including fraud, breach of fiduciary duty, negligence, and California Corporations Code violations, in a federal securities action against a prominent investment banker. 
Defended a managing broker-dealer of real estate securities in connection with claims arising from sale of investor interests in a California commercial real estate project.
Represented an owner of landmark multifamily residential real estate property in California in an action involving claims of wrongful foreclosure, slander of title, breach of contract, and UCL (§ 17200) violations.
Won an appeal and obtained an award of attorneys' fees for appellate work in a real estate contract dispute.
Defended five defendants in a 10-count action brought by a former president, director, and shareholder of one of the corporate defendants. Most of the claims — including breach of fiduciary duty, RICO, conversion, employment discrimination, and unlawful termination — were dismissed on the pleadings.
Obtained a favorable jury verdict in a California federal action involving fraud, Racketeer Influenced and Corrupt Organizations (RICO), and False Claims Act claims in a government-funded transportation construction project.
IP, Technology-Related & Other Complex Litigation
Defended a software modification and customization firm in contract, fraud, and 17200 action involving the design and implementation of an enterprise resource planning software (ERP) system. 
Defended a company providing customized radio frequency identification (RFID) asset tracking technology in an action involving trade secrets and technology issues. 
Represented the owner of famous trademarks in kitchenware industry in parallel federal trademark infringement actions pending in California and New York (along with § 17200 and other claims); we briefed and argued successful motion to stay California action. 
Defended a software programming firm in contract disputes concerning a customized e-commerce website and client application. 
Represented a website in a dispute pending simultaneously in federal and state courts over trademark and ownership rights in domain name and website assets. 
Represented numerous clients in disputes over Internet domain names and related trademark issues including compelling transfer of infringing domain names. 
Represented a variety of clients, including wine makers, a ski and snowshoe manufacturer, and a pharmaceuticals company, in trademark disputes including Trademark Trial and Appeal Board (TTAB) proceedings and negotiation of co-existence agreements. 
Defended a Germany-based software manufacturer against contract claims by a US-based distributor and prosecuted counter claims for trademark and copyright infringement in federal court. 
Managed an action by a manufacturer of printed circuit boards against a non-US consumer involving compliance with specifications for plasma TV technology. Successfully defended a consumer website company in actions alleging violation of California's Anti-Spam laws. 
Advised a trademark owner in a dispute with a licensee over a breach of license agreement and infringement of marks and proposing a creative resolution. 
Participated in a bench trial on advertising and a First Amendment case against the attorney general. 
Obtained complete dismissal on pleadings in a federal employment discrimination, defamation, and negligence case. 
Counseled and advised an Internet retailer concerning the effects of regulations in all US jurisdictions governing online tobacco sales. 
Counseled an Internet client on trademark and privacy issues surrounding online promotions. 
Won a favorable settlement for an Internet caching service client in an arbitration involving Lanham Act false advertising claims.  
Insurance Litigation
Counsel and advise numerous insurance companies on coverage and defense matters, including serving as panel counsel for a leading technology insurer. 
Defended insurance carriers against claims of bad faith, contribution, and indemnity seeking more than US$200 million involving complex allocation across decades of policies stemming from long-tail product liability claims. 
Prosecuted and defended equitable contribution, indemnity, and subrogation claims on behalf of numerous insurers, including in direct action against insurer, multi-party construction defect cases, and disputes among primary and excess insurers in product liability actions. 
Represented insurance carrier in action against broker for misappropriating premiums and failing to properly account for funds among insurers. 
 
Recognition & Awards
Northern California Super Lawyers: Class Action (2014 – 2020)
Northern California Super Lawyers: Rising Star- Class Action (2009 – 2012)
Featured in a front-page article of The Recorder in 2009 concerning a successful motion to deny class certification in a nationwide consumer products class action in federal court alleging false advertising and unfair competition (§ 17200 and other state
University of Pennsylvania: Phi Beta Kappa; Benjamin Franklin Scholar
Involvement
Member, Litigation Executive Committee, Bar Association of San Francisco
Member, American Bar Association, Litigation Section and ABA Advisory Panel
Member, International Trademark Association (INTA)
Past Senior Article Editor, Annual Survey of American Law
Recent Insights
Viewpoints News & Press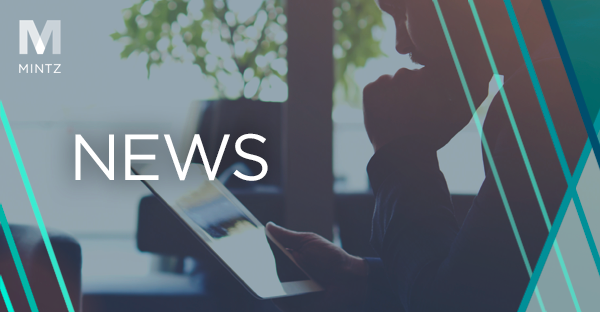 Mintz Member Evan Nadel and Associate Natalie Prescott co-authored this Bloomberg Law "Professional Perspective" column examining critical legal considerations for companies using artificial intelligence, biometrics, or bot technology.
Events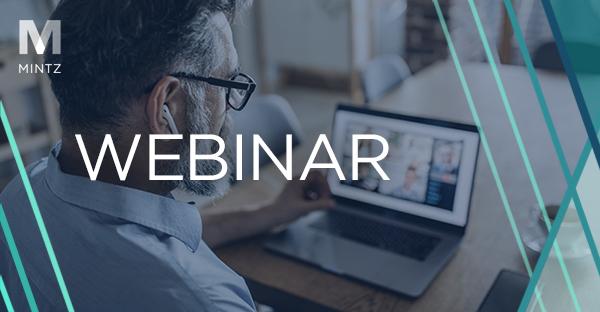 This panel, moderated by Evan Nadel, will include panelists from Charles River Associates and the Analysis Group and will cover topics related to Expert Hot Tub Hearings, including the origin of the practice, their use in Daubert Motions in Federal Court and preparation strategies for expert witnesses.