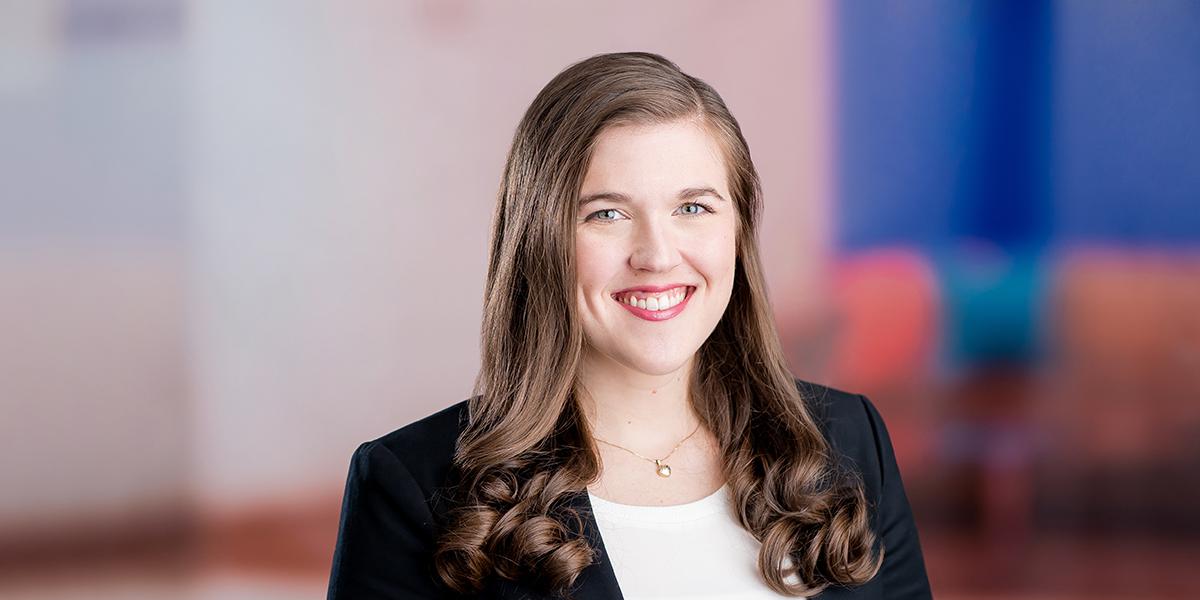 Hannah is a registered patent agent with experience in drafting and prosecuting US and international patents. She also prepares validity and infringement opinions, conducts freedom to operate and competitive landscape analyses, and provides litigation support. Drawing on her background in organic chemistry and small molecule therapeutic development, she works primarily with clients in the life sciences, biotechnology, pharmaceutical formulation, and small molecule therapeutic sectors.
Prior to joining Mintz, Hannah was a patent agent at a Washington, DC-based intellectual property law firm, where she prosecuted patents and drafted freedom to operate and patentability opinions. Here she gained experience prosecuting in food chemistry, in particular the beverage and artificial sweetener spaces.
Earlier in her research career, she designed and synthesized small module therapeutics for the treatment of HIV as a National Institutes of Health postdoctoral research fellow at the National Cancer Institute. Hannah's graduate research focused on the design, synthesis, and SAR investigation of nucleoside analogs and prodrugs as anticancer and antiviral therapeutics. Her PhD thesis was titled, "The Design, Synthesis, and Biological Evaluation of a Series of Acyclic Fleximer Nucleoside Antivirals." Hannah is also the co-author of two patents related to fleximer nucleoside analogues.
Education
University of Maryland (PhD, Chemistry)
Agnes Scott College (BA, Chemistry)
Recognition & Awards
NIH Cancer Research Training Fellowship (2015 – 2017)
International Conference of Antiviral Research Poster Award (2015)
NIH Chemistry-Biology Interface Program fellowship (2013 – 14)
NIH Chemistry-Biology Interface Program fellowship (2012 – 13)
NIH Chemistry-Biology Interface Program fellowship (2011 – 12)
Research Experience for Undergraduates Fellowship, National Science Foundation (2007)
Involvement
Member, American Chemical Society (2005 – present)
Member, International Society of Antiviral Research (2012 – present)
Member, International Society of Nucleosides, Nucleotides, and Nucleic Acids (2012 – 2015)
Volunteer Lead Judge, NIH Graduate Student Research Symposium (2016)
Volunteer Lead Judge, NIH Postbac Student Research Symposium (2016)
Recent Insights
Brochures
Bioorganic & Medicinal Chemistry Letters
Publications
Bioorganic & Medicinal Chemistry Letters