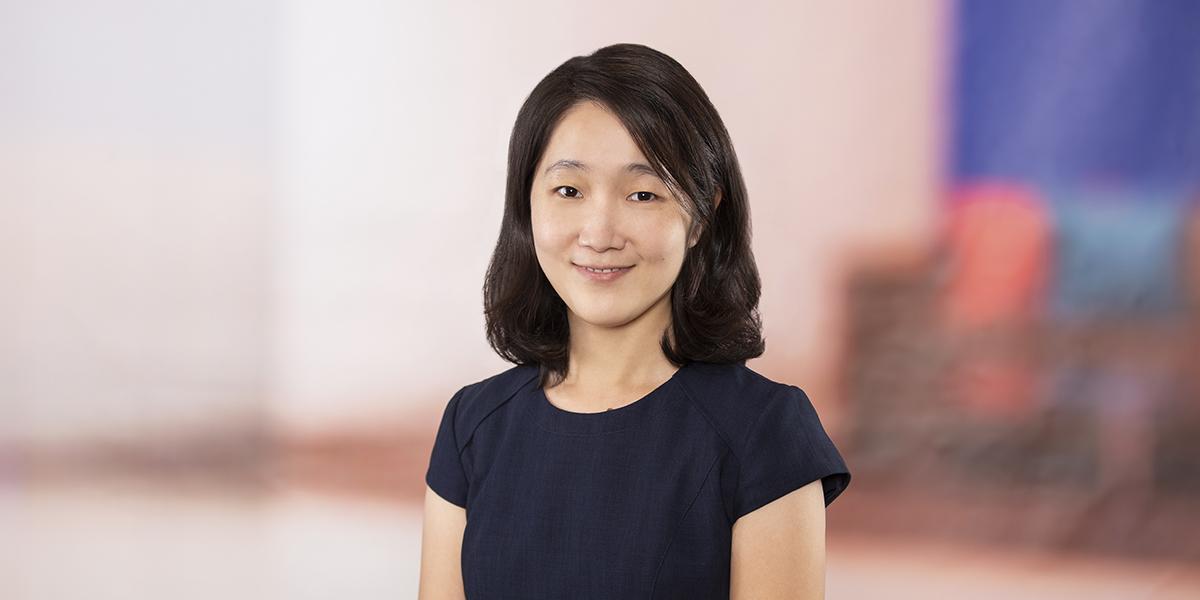 Hye Hyun is a registered patent agent with research experience in molecular biology and genetics. She primarily works with clients in the biotechnology and pharmaceuticals industries.
Prior to joining Mintz, she was a research associate in the Department of Radiology and Radiological Science at Johns Hopkins University, where she also completed a postdoctoral fellowship. Her work for the department included helping to draft grants for the National Cancer Institute and the National Institute on Aging. She also conducted molecular genetic imaging using cancer-specific promoters, assessed the cytotoxic activity of PSMA-targeted prodrugs, evaluated non-viral gene delivery nanoparticles, and researched CD19-tPSMA CAR T cells in vivo. She completed a thesis titled "A study on the isolation and signaling of new autophagy regulators."
While earning her master's degree, Hye Hyun identified the signaling pathway of autophagy regulators by creating a cell line and directed protein extraction from bacilo bacteria.
Publications
Co-author, "A Unique Core-Shell Structured, Glycol Chitosan-Based Nanoparticle Achieves Cancer-Selective Gene Delivery with Reduced Off-Target Effects," Pharmaceutics (February 2022)
Co-author, "Nanoparticle-mediated tumor cell expression of mIL12 via systemic gene delivery treats syngeneic models of murine lung cancers," Scientific Reports (May 2021)
Co-author, "A prostate-specific membrane antigen (PSMA)-targeted prodrug with a favorable in vivo toxicity profile," Scientific Reports (March 2021)
Co-author, "A Glucose-Triptolide Conjugate Selectively Targets Cancer Cells under Hypoxia," iScience (September 2020)
Co-author, "Design and synthesis of a novel BODIPY-labeled PSMA inhibitor," Bioorganic & Medicinal Chemistry Letters (February 2020)
Co-author, Kinetic Control in Assembly of Plamid DNA/Polycation Complex Nanoparticles," ACS Nano (September 2019)
Co-author, "Imaging CAR T cell therapy with PSMA-targeted positron emission tomography," Science Advances (July 2019)
Co-author, "PET imaging of microglia by targeting macrophage colony-stimulating factor 1 receptor (CSF1R)," PNAS (January 2019)
Co-author, "Imaging of Glial Cell Activation and White Matter Integrity in Brains of Active and Recently Retired National Football League Players," JAMA Neurology (January 2017)
Read less