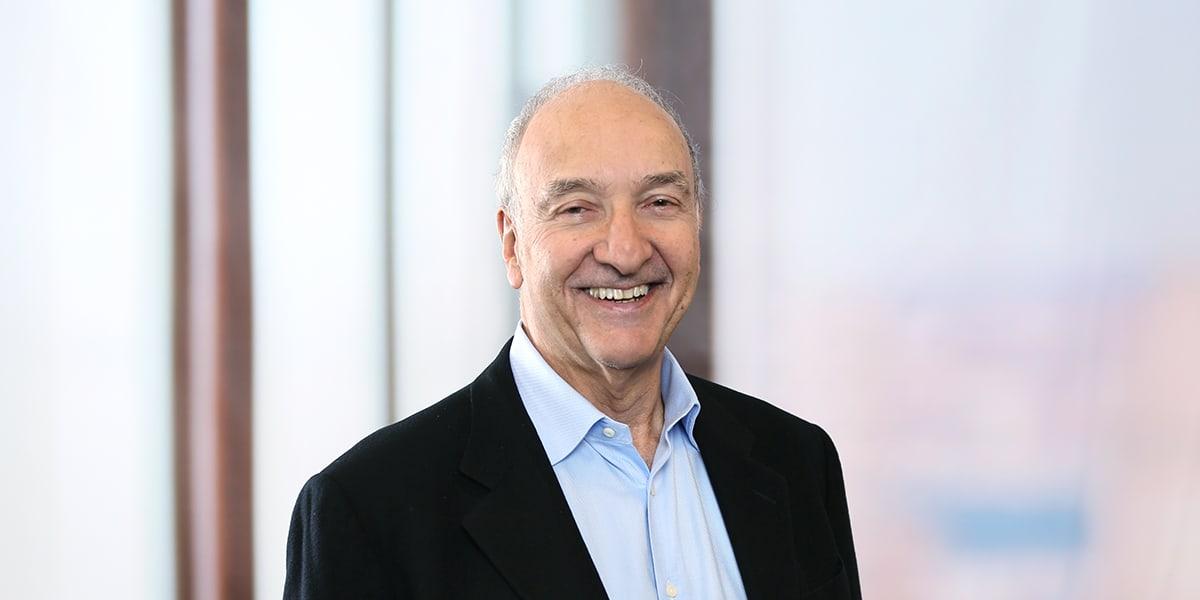 Irwin is a seasoned advisor and consultant to pioneering early-stage companies in technology-related and more traditional sectors. He draws on his experience and gravitas to help entrepreneurs and start-ups secure funding sources and find business partners. Throughout his career, the veteran mergers and acquisitions and private equity attorney has also advised growing and publicly traded companies.
Irwin served on the firm's Executive Committee for many years. He was the firm's managing partner for six years, through March 2003. Irwin's practice includes a diversified clientele ranging from start-up to publicly traded entities.
Irwin devotes a significant portion of his practice to representing early-stage companies and individuals with new products or concepts, both high tech and low tech, that require strategic partners or seed money. He also provides wide-ranging assistance to growing companies of all sizes, including involvement in mergers and acquisitions and public and private financings.
In addition, Irwin often is involved with joint ventures, product development, and marketing agreements designed to advance the interests of multiple parties. For example, a significant portion of his career has involved project financings, including leveraged lease transactions that require integrating and satisfying multiple parties. These financings, totaling billions of dollars, financed waste and other alternative fuels to energy plants, among other assets, on behalf of Fortune 500 companies and banks.
Irwin's clients often utilize his business experience and judgment, in addition to his legal skills, and appreciate his high level of commitment to client service.
Education
Columbia University (JD)
Tufts University (BA)
Involvement
Member, American Bar Association
Member, Massachusetts Bar Association
Member, Boston Bar Association
Alumni trustee, Tufts University
Trustee, Boston Tufts Alliance
Board member and former president, Temple Beth Elohim of Wellesley
Member, Board of Trustees of the Commonwealth Shakespeare Company
Advisor, Friedman School of Nutrition
Overseer, Beth Israel Deaconess Hospital
Trustee, Affiliated Physicians Group