Jenni's practice encompasses a wide range of litigation matters, including complex civil litigation, construction, product liability, corporate compliance and internal investigations, and white collar criminal defense. She represents clients in a variety of business disputes, negotiations and investigations, in litigation and in alternative dispute resolution forums.
Jenni has experience representing corporate and individual clients in cases involving allegations of false claims, mail fraud, false statements, public corruption, and campaign finance violations. She has conducted internal investigations, both at the client's own initiative and following receipt of a subpoena or other notice of a government investigation.
Jenni has also represented the gaming company Wynn MA LLC on various matters since 2014. This representation includes surrounding community arbitrations, challenges in state court, hearings before the Massachusetts Gaming Commission, and adjudicatory proceedings before the Massachusetts Department of Environmental Protection in connection with the development of a destination resort style casino facility. In 2017, Jenni was seconded to Wynn MA LLC, where she worked on litigation, real estate, environmental and compliance matters.
Jenni also contributes to Mintz's pro bono commitment with an active caseload. She has represented numerous clients facing a variety of legal issues - including domestic abuse, custody, child support and immigration - through the firm's Domestic Violence Program, which provides pro bono legal assistance to low-income victims of domestic violence.
Jenni was a Summer Associate at Mintz. During law school, she handled family law and disability cases as a student attorney for the Boston College Legal Assistance Bureau. In that capacity, Jenni argued several pretrial motions and took a case to trial.
Education
Boston College (JD)
Boston College (MA)
Boston College (BA)
Experience
Construction Law & Counseling
Represented an independent authority in an investigation of contractor compliance with the federally mandated disadvantaged business enterprise program.
Gaming
Representation of gaming company Wynn MA LLC in multiple hearings before Massachusetts Gaming Commission during successful licensing process.
Representation of Wynn MA LLC in surrounding community arbitrations against Somerville and Chelsea.
Representation of Wynn MA LLC in Massachusetts Department of Environmental Protection adjudicatory proceeding brought by Somerville challenging Wynn MA LLC's Chapter 91 License.
Involvement
Member, Massachusetts Bar Association
Member, Boston Bar Association
Member, Women's Bar Association
Recent Insights
News & Press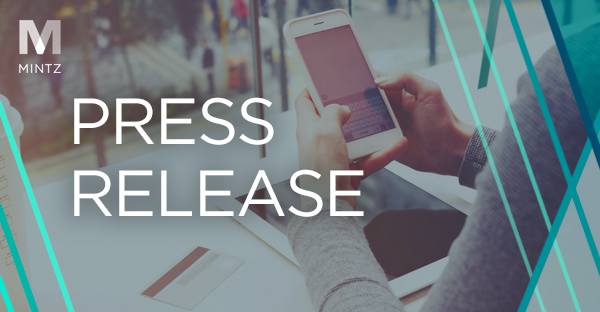 Pro bono litigation team recognized for work to achieve groundbreaking victory for immigrants' rights and mentorship provided to the legal community.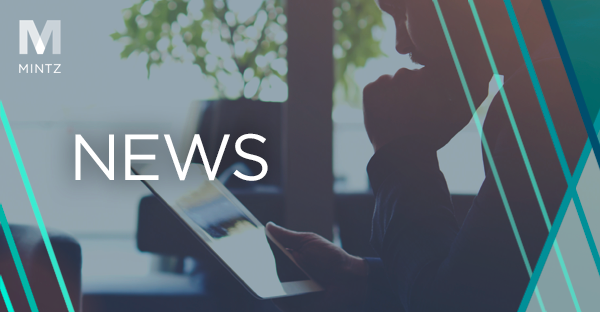 An article published by Massachusetts Lawyers Weekly reported that a victory secured in federal court by lawyers from Mintz and the American Civil Liberties Union is having a profound effect on the way bond hearings are conducted in deportation cases. The article included commentary from attorneys on the front lines in the Boston immigration court. One lawyer called the ruling a "breath of fresh air" and a "massive change in the law."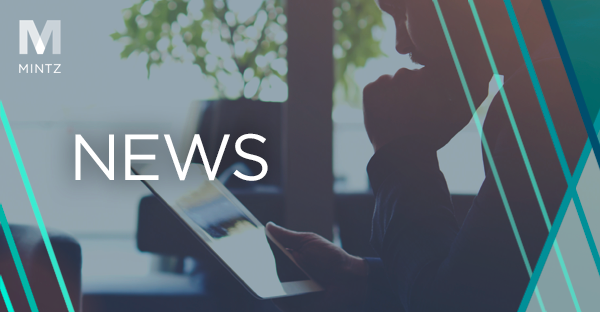 Articles published by Law360 and MassLive reported that Mintz, together with the ACLU of Massachusetts and the ACLU of New Hampshire, achieved a groundbreaking victory for immigrants' rights when Chief U.S. District Judge Patti B. Saris ruled that the government's practice of detaining certain immigrants by default violates both due process and the Administrative Procedure Act.

The first-of-its-kind class action lawsuit, Pereira Brito v. Barr, was filed in June on behalf of immigrants who were jailed due to flawed detention hearings in which the detainee was required to bear the burden of proof as to not being a flight risk or a danger to the community. The latest ruling holds that the class of immigrants are entitled to bond hearings at which the government bears the burden of justifying an immigrant's detention, and at which the immigration court must consider someone's ability to pay when setting a bond amount.

The Mintz pro bono team representing the plaintiffs in this case includes Members Susan Finegan and Susan Cohen, Special Counsel Andrew Nathanson, and Associates Mathilda McGee-Tubb, Jennifer Mather McCarthy, and Ryan Dougherty.