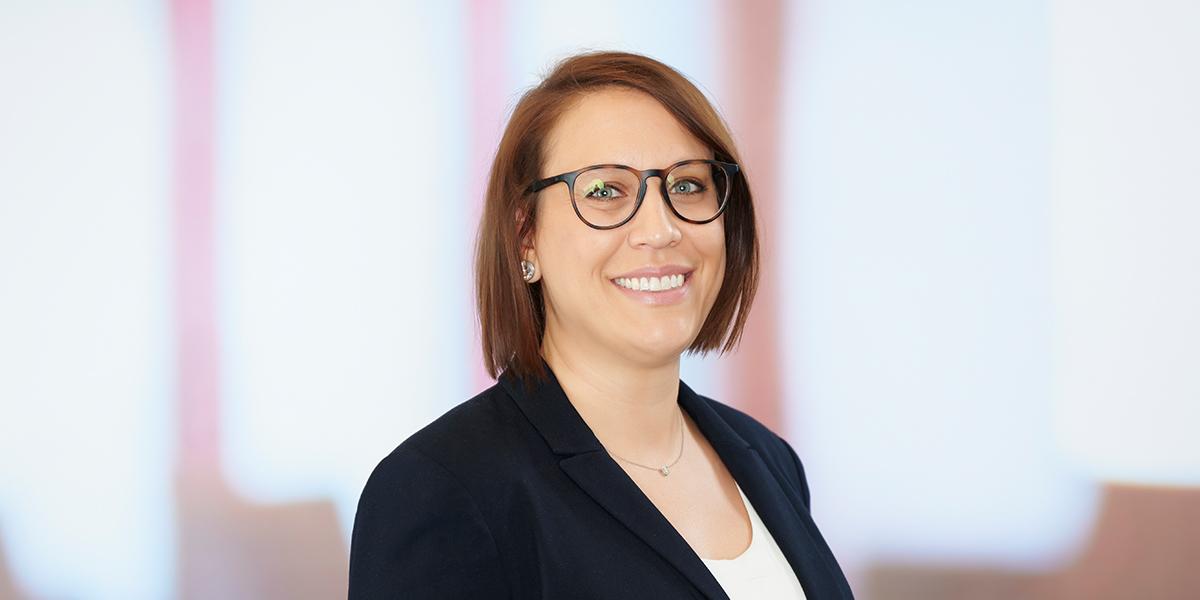 Jessica focuses her intellectual property practice on litigation and advising clients on infringement and invalidity issues. She has experience representing clients in federal district court, before the International Trade Commission, and Patent Trial and Appeal Board in matters involving patents, copyrights, trademarks, trade dress, and trade secrets. Jessica works with clients in a variety of industries, including software, sporting equipment, consumer goods, and high tech industries, including medical devices, semiconductor devices, and foundry processes. Ms. Perry's experience includes drafting motions, defending depositions, arguing at hearings, preparing witnesses for deposition and trial, and managing daily litigation tasks.
In her pro bono practice, Jessica represents clients in immigration court proceedings and has helped her clients obtain asylum.
Prior to joining Mintz, Jessica was a litigation associate at a global intellectual property law firm where she handled a broad range of IP cases and represented a federal criminal defendant at trial. She was also a summer associate at that firm. Earlier, she was an IP & licensing analyst at Boston University's Technology Development Office, and a senior mechanical design engineer at a leading global aerospace and defense product supplier focusing on the design, development, and certification of electronic engine control systems.
Experience
Certain Semiconductor Devices, Integrated Circuits, and Consumer Products Containing the Same (337-TA-1149) – Mintz represented Innovative Foundry Technologies as part of a global enforcement strategy to protect 5 asserted patents relating to semiconductor fabrication and packaging. Respondents for the ITC matter included Taiwan Semiconductor Manufacturing Company, Qualcomm Incorporated, MediaTek, and Vizio. Cases were simultaneously filed in U.S. District Court and internationally in Germany and China. The investigation was instituted in March of 2019 and resolved favorably prior to the conclusion of discovery in August of 2019.
GlobalFoundries US Inc. v. Taiwan Semiconductor Manufacturing Company, Ltd., et al. (337-TA-1177) - Represented GlobalFoundries as lead counsel at the International Trade Commission and in multiple Western District of Texas actions, involving the direct and indirect infringement of four patents related to semiconductor devices, integrated circuits, and products containing the same. Additional defendants in these actions included Apple, Broadcom, Cisco, nVidia, Arista, Asus, and Lenovo. Within 2.5 months of filing at the ITC, the cases settled on favorable terms.
Innovative Foundry Technologies LLC v. Semiconductor Manufacturing International Corporation, et al., 6:19-cv-00719 (W.D. Tex) - Represented Plaintiff in enforcing 4 patents related to semiconductor manufacturing technology. The case proceeded through Markman hearing where claims were construed favorably in all four patents and a "not invalid" determination issue in response to an attempt to invalidate one patent entirely. All claims between IFT and SMIC have been confidentially settled.
Certain Video Processing Devices, Components Thereof, and Digital Smart Televisions Containing the Same (337-TA-1222) – Represented DivX, a video codec company headquartered in San Diego, in enforcing patents before the ITC in the District of Delaware. The asserted patents involve innovations relating to digital rights management and streaming media. LG and Samsung settled after the Markman order was issued, leaving TCL as the sole remaining respondent. Shortly after the seven day evidentiary hearing held in July 2021, one of the two principal suppliers of the accused streaming technology to TCL, namely Roku, stepped in and took a license to DivX's portfolio, thus partially resolving DivX's claims against TCL. Prior to the court issuing a decision on the merits, DivX and TCL entered into a bilateral settlement agreement resolving DivX's remaining claims against TCl and bringing an end to all pending litigation.
Innovative Foundry Technologies, IPR2020-00786, -837, -839, -1003 (PTAB) - Successfully represented Innovative Foundry Technologies in defending four of its semiconductor patents against IPR petitions filed by SMIC Americas. PTAB denied two of the petitions and then terminated the other two petitions in light of subsequent settlement.
Represented Bowtech, Inc. in five IPRs filed in response to a district court action. The PTAB instituted each of the five petitions and 71 claims in total relating to various aspects of compound archery bow technology. The IPRs were terminated in light of subsequent settlement. IPR2019-00379, IPR2019-00380, IPR2019-00382, IPR2019-00383, & IPR2019-00386
Read less
viewpoints
Patent owners searching for an appropriate venue for cases against alleged infringers may be able to point to the activity of an infringer's agents, based on a new decision from the Eastern District of Texas. In recommending denial of a Netflix motion to dismiss, Magistrate Judge Payne explained that the nature and extent of Netflix's relationship with internet service providers ("ISPs") within the district gives rise to proper venue as a regular and established place of business of Netflix.
Read more
Yesterday the United States Court of Appeals for the Federal Circuit released modifications to court procedures, indicating that all in-person oral arguments are suspended until further notice.
Read more
Read less
News & Press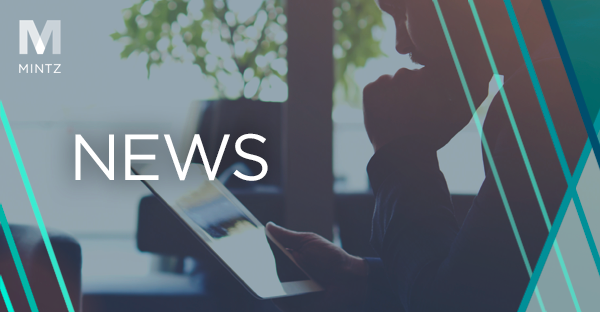 Law360 reported that Mintz client American video codec company DivX, an early innovator in the digital streaming video and digital rights management scene, has reached confidential settlements with LG and Samsung, resolving international litigation claiming they infringe DivX's streaming patents with their smart televisions. The Mintz team representing DivX is led by Member and Chair of the firm's Intellectual Property Division Michael Renaud and Member Adam Rizk and includes Member and Chair of the firm's Intellectual Property Litigation Practice Matthew Hurley, Members Keith Carroll, Marguerite McConihe, Michael McNamara, Samuel Davenport, and Daniel Weinger, and Associates Matthew Karambelas, Jessica Perry, and Nana Liu.
Read less
Recognition & Awards
Ranked by Patexia among the Most Active ITC Attorneys Representing Complainants (2023)
Best Brief, Edward C. Stone Moot Court Competition (2016)
Read less