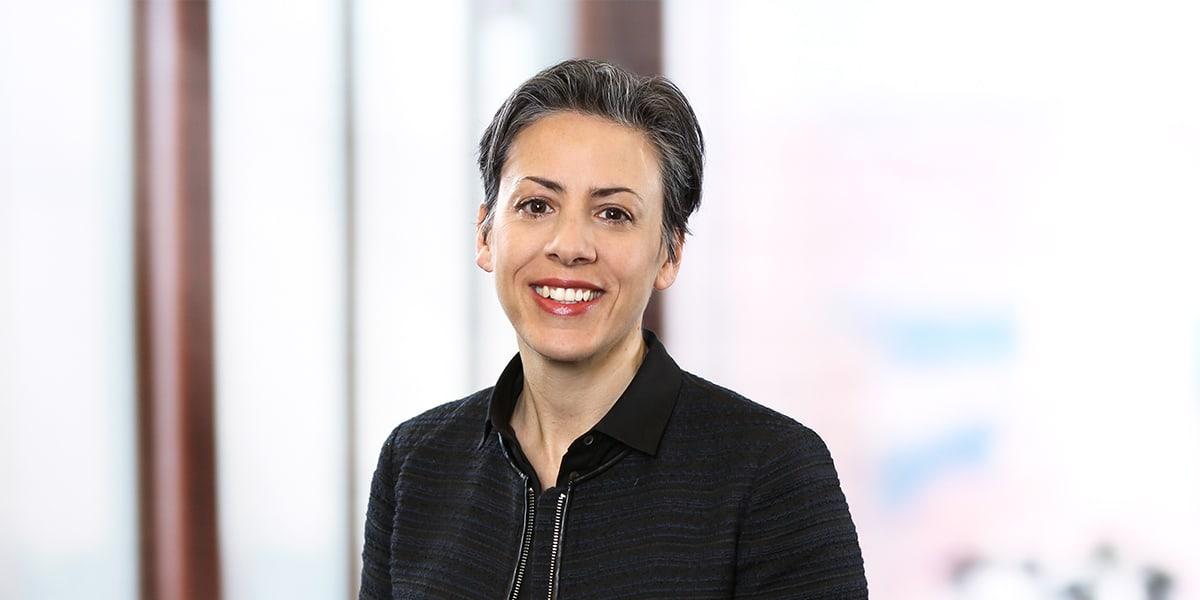 Jessica has a strong, multidimensional employment practice. Companies and senior executives rely on her to draft and negotiate executive compensation packages, including in connection with mergers and acquisitions and private equity transactions. In addition, Jessica works with employers to mitigate their risks and ensure their compliance with state and federal employment laws. Jessica takes an entrepreneurial approach to her work. She is deeply invested in her clients and tenacious in her pursuit of the best possible result in every legal matter.
Jessica represents both companies and senior executives in drafting and negotiating executive compensation arrangements in a variety of contexts, including of mergers and acquisitions, venture capital investments, and private equity financing.
Jessica regularly structures deferred compensation arrangements, performance bonus plans, and equity-based compensation plans to comply with employment, corporate, tax, employee benefits, and securities laws in corporate transactions and in the ordinary course of on-going company representation.
Jessica also has extensive expertise in risk mitigation, counseling and training regarding employment practices. She is experienced in representing employers through all phases of litigation before federal and state courts in connection with claims for violation of state and federal antidiscrimination and wage laws, misappropriation of trade secrets, and breach of noncompetition and nonsolicitation agreements.
Education
Rutgers University (JD)
New York University (BA)
Experience
Represented BioHorizons and two former Keystone employees in defense of a noncompete enforcement action. The plaintiff, Keystone Dental, claimed that its two former employees breached their customer nonsolicitation obligations by making and attempting to make sales to clients on behalf of BioHorizons that they previously serviced while with Keystone. The court dismissed all of the plaintiff's claims with prejudice and awarded BioHorizons its costs and attorneys' fees.
Represented a wholesale retailer in connection with negotiating the equity awards granted to its CEO, including drafting and negotiating a restricted stock award, a non-qualified option award, two profit interest awards and multi-party put, call and pre-emption rights agreement.
Recognition & Awards
Chambers USA: New York (Up and Coming) - Employee Benefits & Executive Compensation (2016 – 2017)
Chambers USA: New York (Associate to Watch) - Employee Benefits & Executive Compensation (2015)
Included on the New York Super Lawyers: Rising Star - Employee Benefits List (2014)
Involvement
Member, Board of Directors of Terraform ONE, Inc.
Recent Insights
News & Press Jessica Catlow, an Employment, Labor & Benefits Member, is featured in this Society for Human Resource Management article on recent legislation banning questions about salary history in job interviews and what it may mean for greater pay equality. Firm's National Healthcare Practice, NY Corporate/M&A and Litigation: General Commercial Among Newest Rankings